From Phoenix Comicon 2017 — It's "The Last Jedi" panel featuring The Animanicast and special guests!
From a stage at Phoenix Comicon 2017, Join Joey from RetroZap's "The Animanicast" along with Jason Hunt from "The Wampa's Lair" podcast and Kyle Avery from "Star Wars: The Saga Continues" podcast as they discuss what we can expect from Star Wars: The Last Jedi and what the future of Star Wars has in store for us!
---
---
Phoenix Comicon 2017 Last Jedi Panel
Joey from the Animanicast recently co-hosted a panel covering "The Last Jedi and the Future of Star Wars" at Phoenix Comicon 2017 along with Jason from "The Wampa's Lair" and Kyle from "Star Wars: The Saga Continues."
The panel features a discussion of the yet-untitled "Han Solo Standalone film" as well as a discussion of "Star Wars, Episode VIII: The Last Jedi."
This was the third year Phoenix Comicon featured a panel with the trio. They have previously hosted Star Wars Trivia panels, The Force Awakens, and The Clone Wars (which can be seen HERE.)
Topics Discussed
The Han Solo Film-
Who are the stars?
What are the possible plot points?
How are the recent TMZ photos consistent with plot elements found in the current Star Wars books and comics?
The Last Jedi-
The teaser trailer is shown and reviewed with the audience.
What Luke might mean when he says, "It's time for the Jedi to end."
With the absence of the New Republic, the power vacuum of the galaxy is discussed.
What the recent Vanity Fair pictures and article tell us about the movie.
New alien designs are discussed. Do they look too much like Doctor Who designs?
What might Lucasfilm do with the character of Leia now with the passing of Carrie Fisher?
The trio also discuss Rey's character and what they hope to see in her training.
Who could be Rey's parents?
Audience Q and A
---
Joey is one of the hosts of the Animanicast, a podcast that is dedicated to revisiting each episode of the classic cartoon series "Animaniacs." You can follow him on twitter @joeyintucson and check out episodes of "The Animanicast" by visiting www.animanicast.com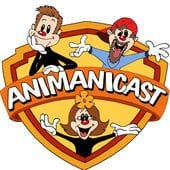 The Animanicast is a podcast dedicated to the classic animated television series Animaniacs. Join your hosts Joey, Nathan and Kelly as they revisit each episode in the order in which they were released. They'll discuss their favorite moments, jokes, characters as well as their memories of first watching the episode. Pop cultural references are also discussed in detail. (You might just learn some cool facts!) In the end, each episode receives a "Water Tower Rating" from the hosts. Cue up an episode of Animaniacs on DVD or Hulu and then listen to the Animanicast to keep the fun going! Cover art by @jedishua Intro Music performed by Kontra5t