Dennis Keithly went to bed one Christmas Eve with visions of the Kenner AT-AT in his head.
One of the earliest Christmas's I can remember with any kind of detail occurred in 1981. This was the year after The Empire Strikes Back made its way to theaters. Although the final confrontation between Darth Vader and Luke Skywalker thoroughly frightened me as a child, I was a huge fan of the Battle of Hoth. In fact, everything from Hoth set that planet up not as a frozen and desolate ice ball, but as a winter wonderland full of adventure. I'd watch The Empire Strikes Back over and over just for that battle scene.
Like a lot of kids in the late 70s and early 80s, I had a growing Star Wars action figure, playset, and vehicle collection. By the holiday season of 1981, my collection already included Kenner's Snowspeeder and Tauntaun. I also had Han Solo and Luke Skywalker in their Hoth regalia. With those toys alone, I recreated many of the scenes from The Empire Strikes Back and dozens of other adventures for the Rebellion against the Empire. As an aside, Luke didn't get caught out in the cold after dark in my imagination.
The AT-AT Captured My Imagination
I remember seeing the Kenner AT-AT featured in a Christmas catalog as the 1981 holiday season was approaching. I can't remember which catalog it was. All I know was that the AT-AT was the center of the spread showcasing Star Wars toys. It was every bit as awesome as a kid could imagine or hope. I just had to have it. More than anything from The Empire Strikes Back, the AT-AT captured my imagination. The AT-AT still captures my imagination. In fact, when I saw a giant model of one on the floor at Star Wars Celebration Orlando in 2017, I took a dozen of pictures of it. Some were selfies, and others were just pictures of the AT-AT.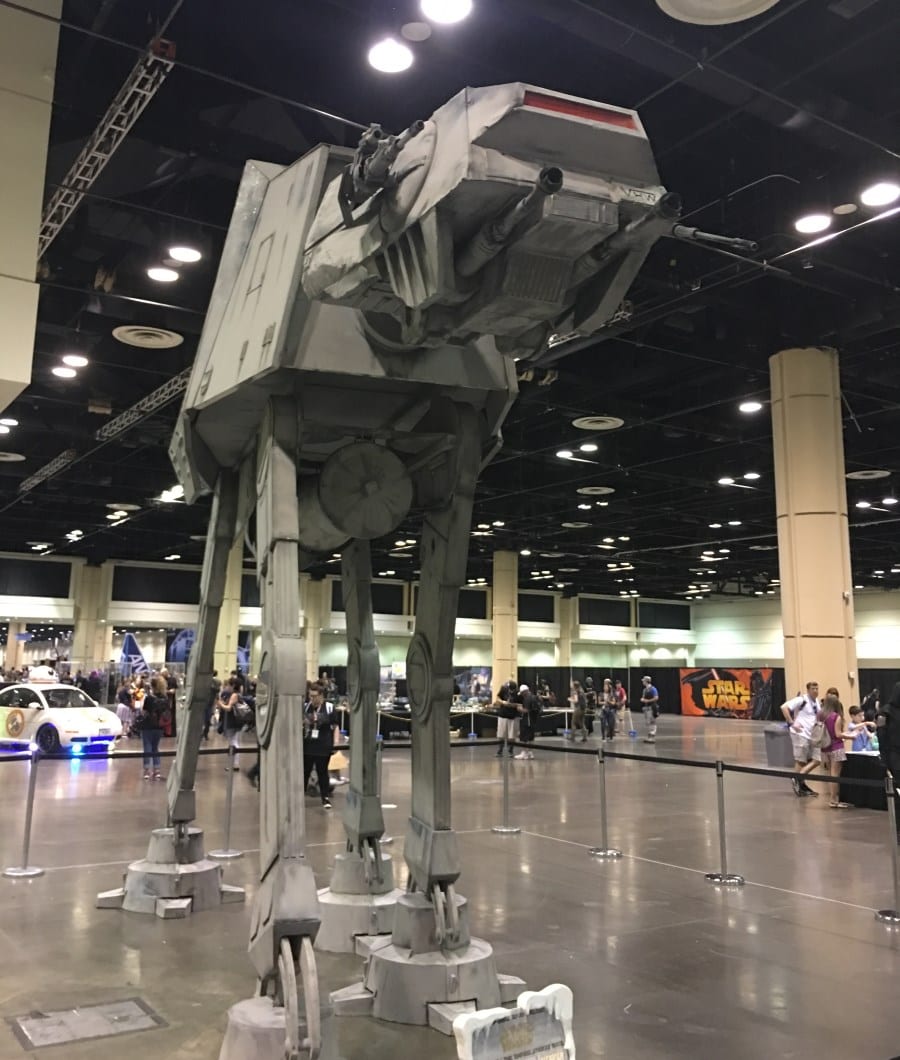 The Kenner AT-AT Features
The Kenner AT-AT just had so much to love. First, it had a cockpit that comfortably held two action figures. Plus, the cockpit was movable via a lever that extended through the "neck" into the body of the AT-AT. Second, The legs could be manipulated through play. Want your AT-AT to lift a leg and crush Luke's snowspeeder? No problem. Third, the primary canons had lights and sounds. Granted, they didn't sound like the effects from the movies, but they did in a pinch. Kenner had a great commercial for this vehicle that only fueled my appetite.
An AT-AT Wish for Santa
Anyway, I digress. The point is, the AT-AT was at the top of my list for Santa Clause. I remember spending countless hours studying those pages of the catalog. When I visited Santa at the local mall, I told him about it. I wrote him a letter about it and mailed it to the North Pole. I also left a reminder for him with the milk and cookies.
Naturally, I was beyond excited when I woke up on Christmas morning that year and found one waiting for me under the tree. Santa liked my suggestion so much that he brought one for my brothers as well. The battles that were waged across our living room floor took on epic proportions in our imaginations. It was also about that time that the AT-AT Driver action figure became one of my favorites.
I was hard on my toys as a kid. So, I no longer have my AT-AT. However, it was fun watching my son wake up to find an AT-AT under the Christmas tree one Christmas morning several years ago. We're taking much better care of that one.
Dennis Keithly is a graduate of the University of Missouri, North Texas attorney, husband, father of two, and co-host of Starships, Sabers, and Scoundrels. In addition to Star Wars, Dennis is a fan of science fiction, fantasy, and super heroes in general. When not engaged in fictional universes, Dennis is reading a good book or watching the NHL, football, or studying the NFL draft.