Music and pop culture have gone hand in hand throughout history influencing one another. James Volpe looks at ska music and Star Wars in this installment of the RetroZap Artist Series.
I love ska music and all things geek. My podcast, The Ska Geek Podcast, explores all things ska while incorporating sci-fi, video games, horror and pop culture. The influence can be seen in many places within the genre of ska from band names to album covers to song subject matter. I have also discovered there are many a fan of Star Wars in this community especially as the new movies have been released.
I wanted to do a mashup of Star Wars and one my favorite bands from the 70s/80s–The Beat, or The English Beat in America. You may remember The Beat from the radio with their hit Mirror in the Bathroom or the song Rotating Heads in Ferris Bueller's Day Off.
I started with the English Beat logo. The band's mascot is a line drawing of woman a dancing, sometimes at a record player. I chose this version:
The first thing I saw was Princess Leia. I decided to add the some Leia buns and then her hand looked like it needed a blaster.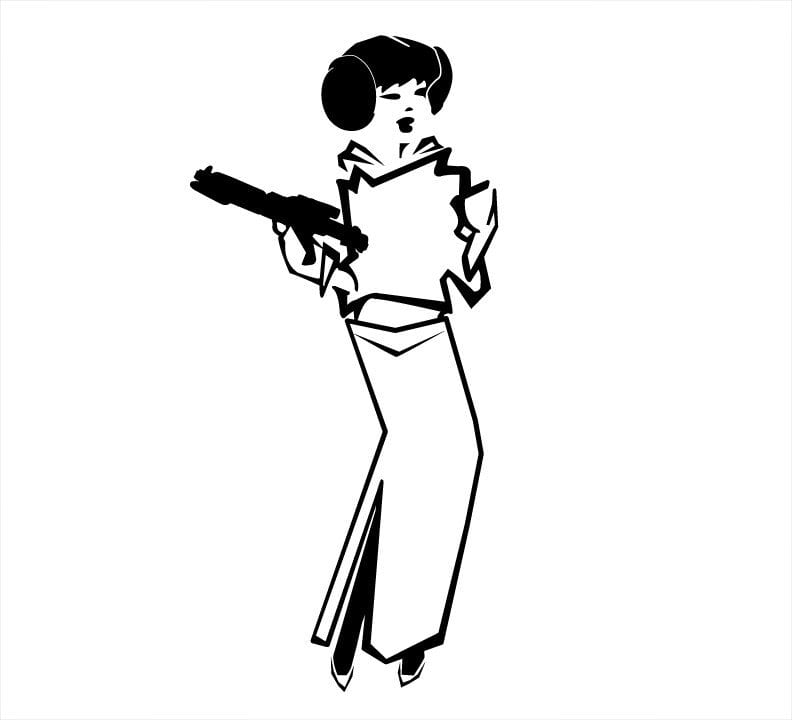 The last part was the title, The English Beat and what else goes with that but The Rebel Fleet.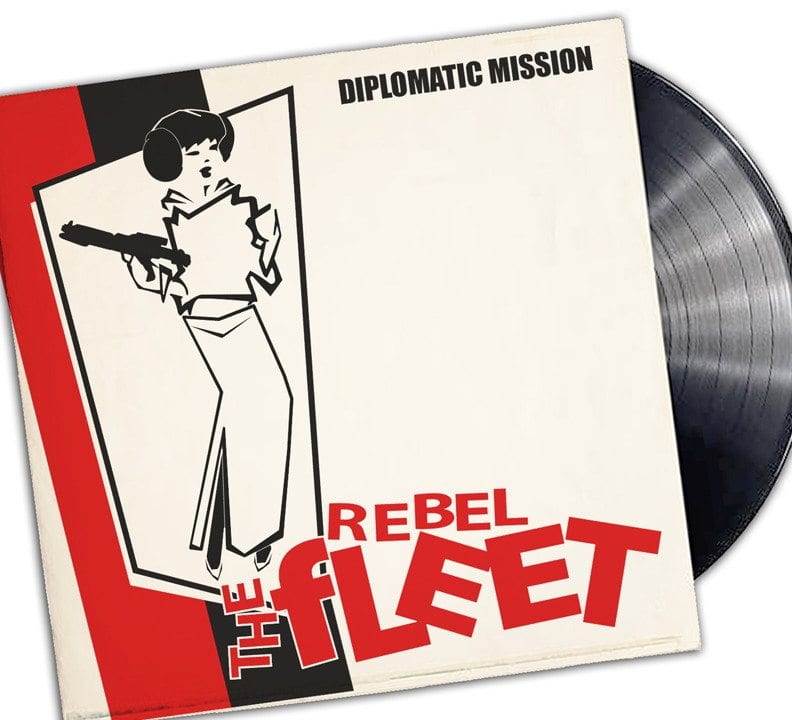 So if you are into ska music and geek things, check out some awesome bands mixing their love of sci-fi and music:
I am also excited to announce an upcoming series of special podcasts and exclusive interviews on RetroZap brought to you by me, The Ska Geek and Darth Taxus from Starships, Sabers and Scoundrels in Cantina Conversations. We will explore the wonderful world of nerds, geeks and fans creating awesome music. There will be something for everyone from metal, to punk, to electronic and good old-fashioned rock 'n roll. Stay tuned for more to come!
James Volpe, aka The Ska Geek, is a life-long child of the Force. Born just before Star Wars hit the theaters, he first saw Star Wars and Empire Strikes Back at a drive-in double feature in 1980 as his first silver screen experience. Ever since then, Star Wars has been part of his life and inspires his art work and graphic design. His art work can be seen on the RetroZap network: Brews and Blasters logos, Ki Adi Monday shirts and promo video, Starships, Sabers and Scoundrels banner and various others. His podcast, The SKA GEEK Podcast, combines his two favorite things, being a geek and listening to ska music. Find him on twitter,, facebook and his website.