Finally all the other awards shows are done so that means it's time for the 2021 Deucies where the movies that deserve to win actually happen.
The spectacle! The glitz! The glamour!  The Deucecast hosts in sweet-tuxes and their best sportscoat t-shirts!  It's the 8th Annual Deucie Awards!
Mikey, Dave, and #TwitterlessDrEarl finally reveal the winners, and best choices, of 2020's best Animated film… Ensemble cast… the acting awards… Song & Score… and of course, Best Picture, from six worthy movie films.
Plus, the guys give their own personal Top 10 films of 2020, with some overlap, and some out of left field.  What wins big tonight? What goes home empty handed? Will Kevin James' BAFTA nominated epic "Becky" even get a mention from d$?  Only one way to find out!  Listen!!
Movies discussed, and where they are streaming at the time of recording:
Another Round (Hulu)
Bad Education (HBO Max)
Boys State (AppleTV+)
Emma (HBO Max)
Greyhound (AppleTV+)
I Care a Lot (Netflix)
I'm Thinking of Ending Things (Netflix)
The Invisible Man (HBO Max & Cinemax)
Jasper Mall (Amazon Prime)
Judas & the Black Messiah (HBO Max)
Kid Detective (Starz)
Mank (Netflix)
Ma Rainey's Black Bottom (Netflix)
Minari (rental)
News of the World (rental)
Nomadland (Hulu)
On the Rocks (AppleTV+)
Promising Young Woman (rental)
Soul (Disney+)
The Sound of Metal (Amazon Prime)
Swallow (Showtime)
Tenet (HBO Max)
---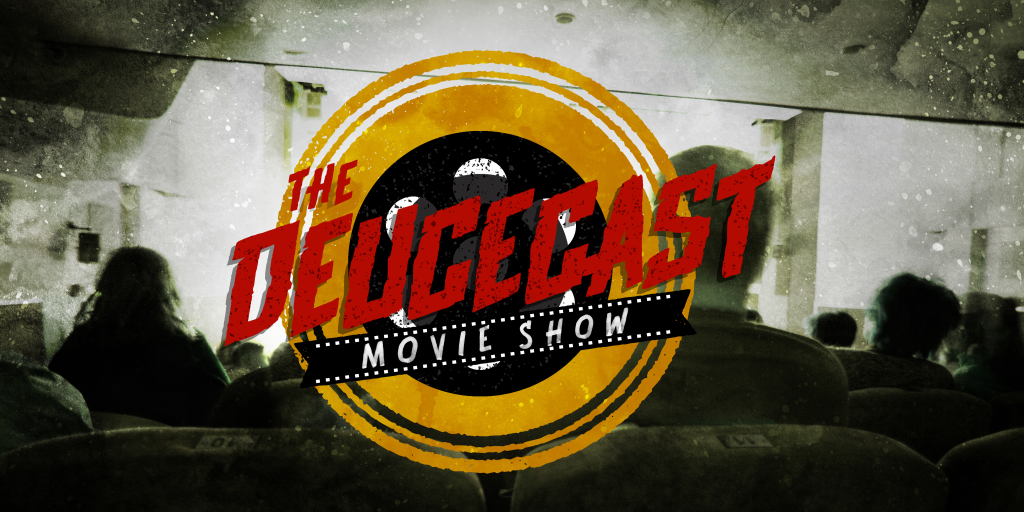 The Deucecast Movie Show is a podcast done by movie fans for movie fans of all kinds. Hosts Mikey, Dave, and featured friend of the show #TwitterlessDrEarl, along with a rotating cast of fun guests, discuss all sorts of movies–from new to old, fantastic to craptastic and everything in between.  Expect themed episodes, feature lists, favorite movies, and tournaments pitting movie against movie or actor against act because we love a good bracket. Play along with movie games like "Denzel" or "The Ryan Philippe Game," then participate in voting in the annual Deucie Awards and yell at us when someone defends a Damon Wayans movie as "nearly the perfect film." If you love movies, then you'll love The Deucecast Movie Show! We love to interact with our listeners so please subscribe to the podcast and send us an email, tweets, and comments as you listen at your leisure. The more the merrier, so thanks for tuning in!