The AFI Top 100 List is a movie goal many have conquered and now at least one of the Deuce guys is attempting it.
The Deucecast Movie Show's 470th episode, breaking the previous week's total of 469 episodes, brings forth a ReFlicktions so huge, it takes 2 episodes to contain it all.
Mikey, attempting to knock out the entire American Film Institute Top 100, has dozens of classic movies, all predating 1980, and goes through them one by one with Dave and #TwitterlessDrEarl chiming in with the films they'd seen. Including Dave's near swerve into The Pretentious Corner and Dr Earl watching the "Greatest Film Ever" (at least according to everyone not on this cast)
Movies discussed, and where to find them (at time of recording)
Intolerance: Loves Struggle Throughout the Ages (1916) Amazon Prime; Epix
The Gold Rush (1925) HBO Max; Criterion Channel
The General (1926) Amazon Prime; Epix
Sunrise: A Song of Two Humans (1927) Classix/for rental
City Lights (1931) HBO Max
Duck Soup (1933) Watch TCM; for rental
King Kong (1933) HBO Max
It Happened One Night (1934) Crackle
A Night at the Opera (1935) Watch TCM/ for rental
Swing time (1936) Watch TCM
Modern Times (1936) HBO Max
Bringing Up Baby (1938) Watch TCM; Criterion; for rental
Gone with the Wind (1939) HBO Max
Mr Smith Goes to Washington (1939) for rental
Citizen Kane (1941) HBO Max
The Maltese Falcon (1941) HBO Max
The Grapes of Wrath (1940) for rental
The Philadelphia Story (1940) HBO Max
The Magnificent Ambersons (1942) Watch TCM
Les Diabolique (1955) HBO Max
Sunset Boulevard (1950) Amazon Prime
A Streetcar Named Desire (1951) HBO Max
The African Queen (1952) Amazon Prime
High Noon (1952) Amazon Prime
Singin in the Rain (1952) HBO Max
On the Waterfront (1954) Watch TCM
The Searchers (1956) HBO Max
Some Like It Hot (1959) TubiTV
West Side Story (1961) Hulu
Lawrence of Arabia (1962) for rental
Who's Afraid of Virginia Woolf (1966) HBO Max
Bonnie & Clyde (1967) Netflix
The Graduate (1967) HBO Max
In the Heat of the Night (1967) Watch TCM; for rental
Serpico (1973) MaxGo ; for rental
The Taking of Pelham 123 (1974) Watch TCM; for rental
My Best Fiend (1999) Amazon Prime
Raging Bull (1980) for rental
Year of the Dragon (1985) for rental
Blow Out (1981) Showtime
Chopping Mall (1986) Amazon Prime
---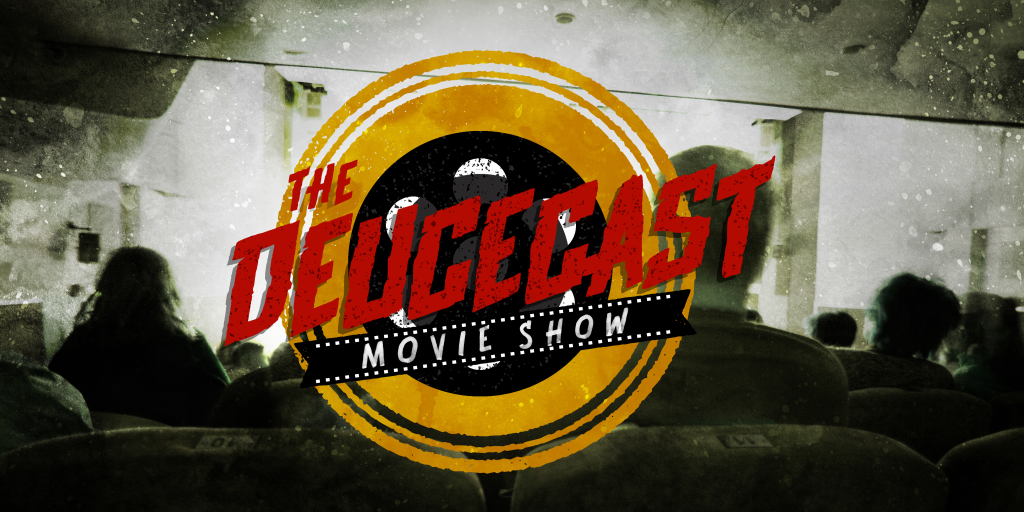 The Deucecast Movie Show is a podcast done by movie fans for movie fans of all kinds. Hosts Mikey, Dave, and featured friend of the show #TwitterlessDrEarl, along with a rotating cast of fun guests, discuss all sorts of movies–from new to old, fantastic to craptastic and everything in between.  Expect themed episodes, feature lists, favorite movies, and tournaments pitting movie against movie or actor against act because we love a good bracket. Play along with movie games like "Denzel" or "The Ryan Philippe Game," then participate in voting in the annual Deucie Awards and yell at us when someone defends a Damon Wayans movie as "nearly the perfect film." If you love movies, then you'll love The Deucecast Movie Show! We love to interact with our listeners so please subscribe to the podcast and send us an email, tweets, and comments as you listen at your leisure. The more the merrier, so thanks for tuning in!