We make our Way Way Back to this month's ReFlicktions covering all the movies seen in the past month.
It's another month and another pile of movies seen by The Deucecast Movie Show crew. Dave, Mikey, and #TwitterlessButNotDiscordlessDrEarl go movie by movie on all the flicks they've seen in the last several weeks, including a handful by #TwitterlessDrEarl and two handfuls by Dave, and about seven wheelbarrow loads by Mikey.
First up, birthday movies, finding out how old Saw II or Spectre or The Magnificent Seven actually is. Then straight to the movies, plus the Top Five of the Year thus far, and more info on how to help Friend of the Show Jeremy Burgess.
Movies discussed, and where streaming at time of recording:
I'm thinking of ending things (Netflix)
Wild Rose (Hulu)
Quentin 8: The First 8 (Starz / Prime)
The Young Doctors (not streaming)
Hidden Figures (Disney+)
The Secret Society of Second Born Royals (Disney+)
An American Murder: The Family Next Door (Netflix)
Motherless Brooklyn (HBO Max)
The Devil All the Time (Netflix)
Enola Holmes (Netflix)
The Only Boy Living in New York (Prime)
The Ascent (Watch TCM; Criterion Channel)
Primal (Prime)
Unhinged (in theaters)
Hubie Halloween (Netflix)
First One In (Prime)
The Addams Family (Prime; Hulu)
Console Wars (Doc) (CBS All Access)
The Beastie Boys Story (Apple TV)
Linda Ronstadt: Sound of My Voice (doc) (HBO Max)
Once Were Brothers: Robbie Robertson & The Band (Hulu)
Force Majeure (Prime)
Downhill (HBO Max)
Greyhound (Apple+ TV)
Big Time Adolescence (Hulu)
Never Rarely Sometimes Always (HBO Max)
Sleight (HBO Max)
Trauma Center (Prime)
SCOOB! (HBO Max)
Newsies (Disney+)
Paterson (Prime)
The Way Back (HBO)
---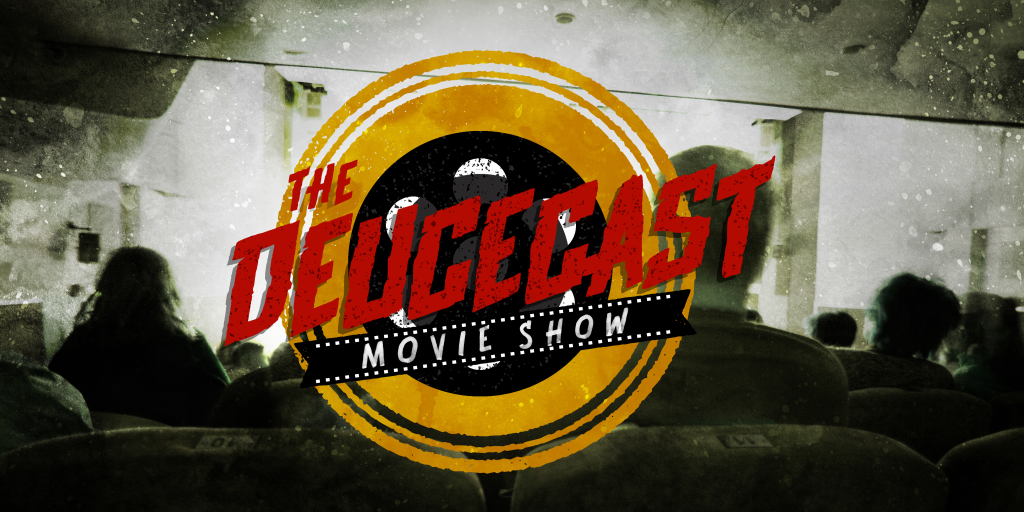 The Deucecast Movie Show is a podcast done by movie fans for movie fans of all kinds. Hosts Mikey, Dave, and featured friend of the show #TwitterlessDrEarl, along with a rotating cast of fun guests, discuss all sorts of movies–from new to old, fantastic to craptastic and everything in between.  Expect themed episodes, feature lists, favorite movies, and tournaments pitting movie against movie or actor against act because we love a good bracket. Play along with movie games like "Denzel" or "The Ryan Philippe Game," then participate in voting in the annual Deucie Awards and yell at us when someone defends a Damon Wayans movie as "nearly the perfect film." If you love movies, then you'll love The Deucecast Movie Show! We love to interact with our listeners so please subscribe to the podcast and send us an email, tweets, and comments as you listen at your leisure. The more the merrier, so thanks for tuning in!