As Dave is living the life on an island right now we decided to give you another streaming movie suggestion extravaganza.
While #TwitterlessDrEarl is living out a real life Fray song by saving lots of lives, Mikey and Dave take the show on their own in a special "prerecorded a week or two ago to drop in when needed like now when Dave just got back from Cancun" version of the show.
This week is Islands in the Streaming, the 7th iteration of such, as the guys give you their takes on the best movies streaming in various categories from Animation to Kids & Family to Sci Fi to Drama and more, and all are available on your streaming services.
Movies include
Athlete A (Netflix)
The Break Up (Peacock)
Charlotte's Web (1974) (HBO Max)
Crawl (Prime)
Daylight (HBO)
Demolition Man (Hulu)
Frankenweenie (Disney+)
Howard (Disney+)
Greyhound (Apple TV)
Instant Family (Prime; Hulu)
The Kid Who Would Be King (HBO Max)
Lake Placid (Prime)
Magnus Dopus: The Making of Jay & Silent Bob Reboot (Prime)
Morning Glory (CBS All Access)
The Neverending Story (Netflix)
Peanut Butter Falcon (Prime; Hulu)
The Pixar Story (Disney+)
Prometheus (HBO)
Ready or Not (HBO)
---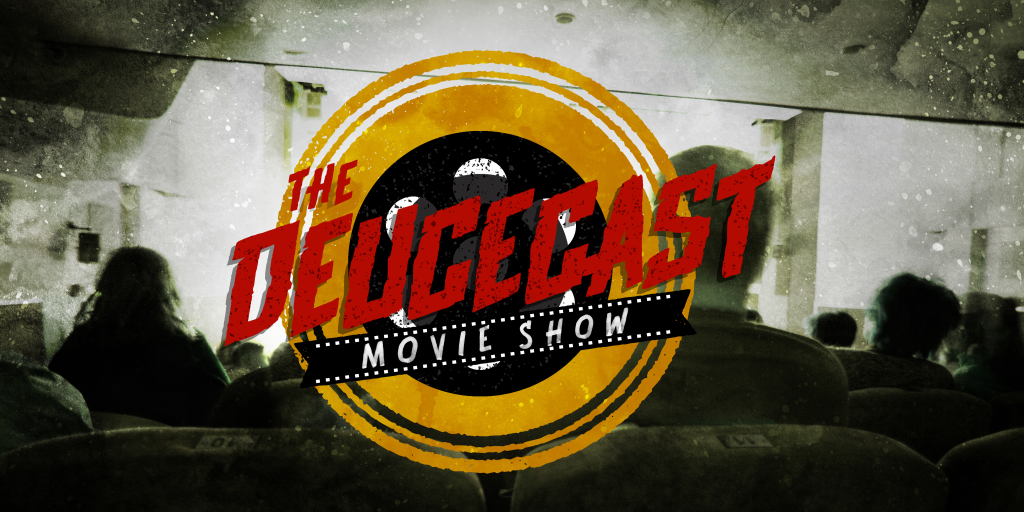 The Deucecast Movie Show is a podcast done by movie fans for movie fans of all kinds. Hosts Mikey, Dave, and featured friend of the show #TwitterlessDrEarl, along with a rotating cast of fun guests, discuss all sorts of movies–from new to old, fantastic to craptastic and everything in between.  Expect themed episodes, feature lists, favorite movies, and tournaments pitting movie against movie or actor against act because we love a good bracket. Play along with movie games like "Denzel" or "The Ryan Philippe Game," then participate in voting in the annual Deucie Awards and yell at us when someone defends a Damon Wayans movie as "nearly the perfect film." If you love movies, then you'll love The Deucecast Movie Show! We love to interact with our listeners so please subscribe to the podcast and send us an email, tweets, and comments as you listen at your leisure. The more the merrier, so thanks for tuning in!