Best of the Worst is one of our favorite topics to cover because there are always bad movies out there that you fall in love with.
If you have ever listened to The Deucecast Movie Show, you'll know they celebrate great movies. And they celebrate bad movies too.  And after giving the Best of the Worst of the 2010s (with Lil G Ryfun), and Best of the Worst of the 2000s (With Kaufman & Upon a Star Jenn), and Best of the Worst of the 90s, it's time to go all the way back to the age of Disco and look at the greatest, favoritist flops of the 1970s.
First up, Dave, Mikey, and #TwitterlessDrEarl invite in the legend, the famous, the infamous, award winning Voice of Cobb County, Scotty Ryfun!  They play a spirited round of Denzel, then turn their attention to the Top Five at Hand.
The Best movies of the Worst movies of the 1970s, all movies coming in at 49% or under on the Rotten Tomatoes TomatoMeter… plus some deep discussions on George Lucas' involvement in bad sequels… who really ran USA UP All Night… Every Which Way You Can But Loose… who actually wrote "Convoy"… Dave visiting a historical movie site on a field trip…
Plus, the movie assignments for this year's DaveSplosion!
1941 (for rental)
Any Which Way You Can (for rental)
Attack of the Killer Tomatoes (Amazon Prime)
Beneath the Planets of the Apes (for rental)
The Black Hole (Disney+)
The Cheap Detective (Amazon Prime)
Convoy (Amazon Prime)
Damien: The Omen II (Starz)
The Deep (Criterion Channel)
Dirty Mary Crazy Larry (fubo)
Every Which Way But Loose (for rental)
The Fisher King (Roku Channel)
Frogs (for rental)
Gator (Vudu Free)
Hercules in New York (Vudu Free)
Jabberwocky (not streaming)
Lolly-Madonna XXX (for rental)
The Man with the Golden Gun (DirecTV)
More American Graffiti (HBO Max)
The Night They Saved Christmas (DirecTV)
The Omen (Starz)
Starcrash (Amazon Prime)
Star Trek: The Motion Picture (Hulu)
The Villain (not streaming)
---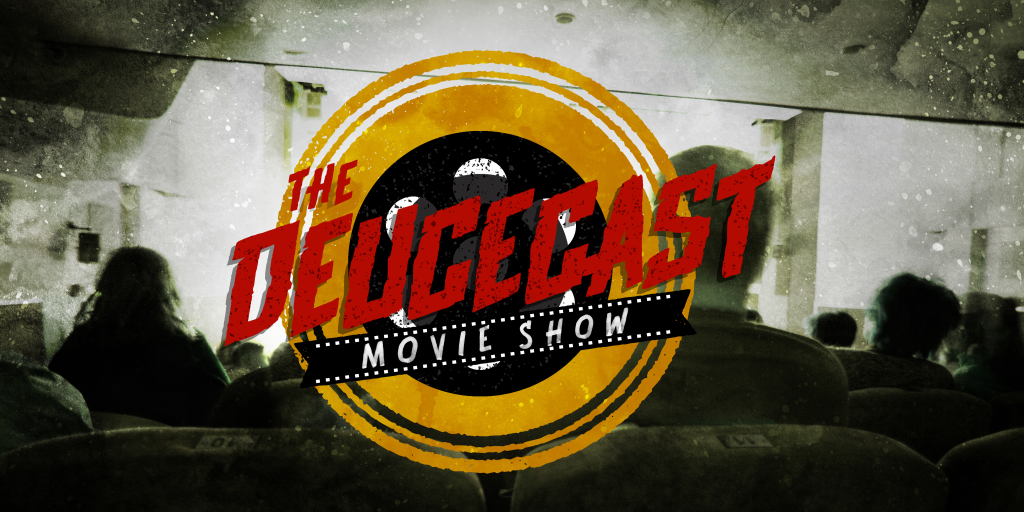 The Deucecast Movie Show is a podcast done by movie fans for movie fans of all kinds. Hosts Mikey, Dave, and featured friend of the show #TwitterlessDrEarl, along with a rotating cast of fun guests, discuss all sorts of movies–from new to old, fantastic to craptastic and everything in between.  Expect themed episodes, feature lists, favorite movies, and tournaments pitting movie against movie or actor against act because we love a good bracket. Play along with movie games like "Denzel" or "The Ryan Philippe Game," then participate in voting in the annual Deucie Awards and yell at us when someone defends a Damon Wayans movie as "nearly the perfect film." If you love movies, then you'll love The Deucecast Movie Show! We love to interact with our listeners so please subscribe to the podcast and send us an email, tweets, and comments as you listen at your leisure. The more the merrier, so thanks for tuning in!