For two weeks in a row the heroes have been highlighted but now it's time for the sidekicks to get their moment to shine.
The summertime rolls on and in this world, all we have is our friends… including our sidekicks!  Mikey, Dave, and #TwitterlessDrEarl welcome back the Pride of Stone Mountain, Georgia, Lil G, the Podawan Learning, the Spawn of Ryfun, young Garrison.
First up, a few birthday movies, including the year that gave us not only Joe Dirt 2, but also Pixels, then the anniversary of Fantastic Four (not that one, that one), Apollo 13, Red Sonja, and the film that made Bo Svenson a star.
Then a round of Word Up!, giving the word on Marvel movie movement… the concern over tentpole films… seeing Empire Strikes Back's big success… and of course, the real definitive movie of the 90s (hint: probably not Twister).
And then, the best movie comedic Sidekicks!  Disney movies, The Pink Panther, Stanley Spedowski, Noonan!, and much more. And Mikey tries to put forth another ridiculous entry into a Top Five.
Plus, a surprise visit from an old, much thinner, Friend of the Show.
Better Off Dead (unavailable for streaming)
Bolt (Disney+)
Caddyshack (fubo)
Cannonball Run (unavailable for streaming)
Coming to America (fubo)
Ferris Bueller's Day Off (freeform)
The Lord of the Rings (HBO Max)
The Man of La Mancha (AppleTV)
Midnight Run (Cinemax)
Mission Impossible: Ghost Protocol (Amazon Prime)
National Treasure (Disney+)
Pink Panther (Hoopla)
SeaQuest DSV (peacock)
Shrek (peacock)
Singing in the Rain (HBO Max)
Sunset Boulevard (Amazon Prime)
UHF (AppleTV)
Talladega Nights: The Ballad of Ricky Bobby (freeform)
Wayne's World (Starz)
Young Frankenstein (Starz)
---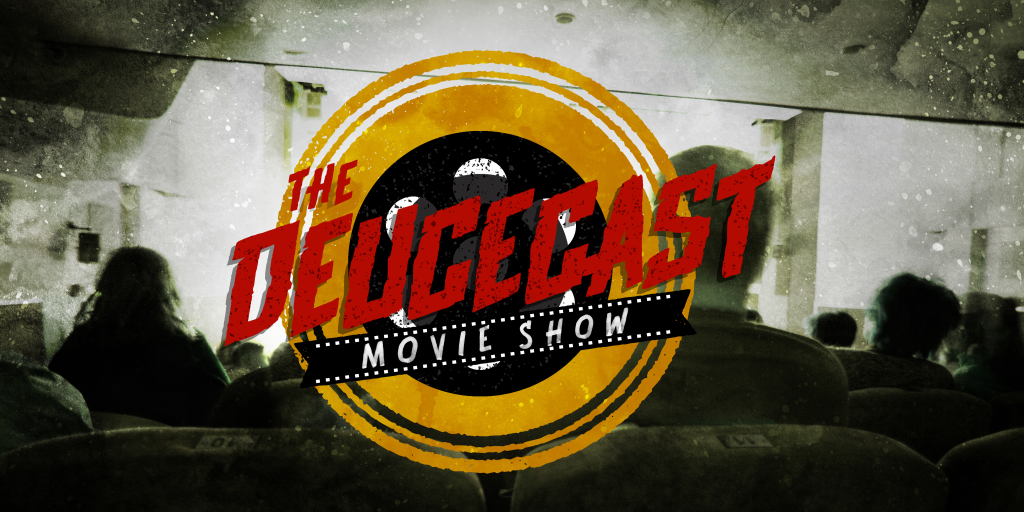 The Deucecast Movie Show is a podcast done by movie fans for movie fans of all kinds. Hosts Mikey, Dave, and featured friend of the show #TwitterlessDrEarl, along with a rotating cast of fun guests, discuss all sorts of movies–from new to old, fantastic to craptastic and everything in between.  Expect themed episodes, feature lists, favorite movies, and tournaments pitting movie against movie or actor against act because we love a good bracket. Play along with movie games like "Denzel" or "The Ryan Philippe Game," then participate in voting in the annual Deucie Awards and yell at us when someone defends a Damon Wayans movie as "nearly the perfect film." If you love movies, then you'll love The Deucecast Movie Show! We love to interact with our listeners so please subscribe to the podcast and send us an email, tweets, and comments as you listen at your leisure. The more the merrier, so thanks for tuning in!