This week we look back on the simpler times and finally discuss the top 10 movies of the 2010s.
It's another episode of The Deucecast Movie Show, this time, a very special episode. But unlike the "very special episodes" of the 80s where kids are put into uncomfortable situations, Mikey, Dave, and #TwitterlessDrEarl pay off a promise from earlier in the year.
Back in February, episodes 418 and 419, Burgess joined the team to do two "Decade By Genre" shows, giving the top three of multiple categories, with intentions of doing a full Top Ten of the 2010s. Then, as you may have guessed, the world went crazy then shut down, and as the guys went to the four corners of the wind to do the show, the topic got shelved.
Finally, however, The Top 10 of the 2010s is here!
First up, the return of Birthday Movies, with everything from Minions to Crimson Tide to Animalypics to Psycho all celebrating release anniversaries, then a quick round of the Rotten Tomatoes Game, dedicated to the recently passed and prolific director Joel Schumacher.
And then, the list that took ten years to make — any movie released at 12:01am on Jan 1, 2010 to 11:59pm on Dec 31, 2019 — and the lists are all over the place — comic book movies, action movies, missionary dramas, Nolan, Scorcese, Garland, Fincher, and much more. Great conversation about films that are talked about and beloved from the last ten years.
Here's where to find movies discussed, at current time of recording:
American Hustle (FX Now)
Avengers Infinity War (Disney+)
Batman Forever (HBO Max)
Birdman (rental)
Blade Runner 2049 (rental)
Captain America Civil War (Disney+)
Dunkirk (rental)
Ex Machina (Netflix)
The Guest (Netflix)
A Hidden Life (rental)
Hell or High Water (Netflix)
Inception (Netflix)
Lady Bird (Netflix)
Liberal Arts (SlingTV)
Logan (FX Now; DirecTV)
Mad Max Fury Road (Fubo; Syfy)
The Master (Netflix)
Moneyball (Starz)
Moonrise Kingdom (DirecTV)
Parasite (Hulu)
Rogue One: A Star Wars Story (Disney+)
Silence (Popcorn Flix)
Silver Linings Playbook
Sing Street (rental)
The Social Network (Netflix)
Spotlight (IMDb TV)
The Tree of Life (HBO Max)
Uncut Gems (Netflix)
Wind River (rental)
---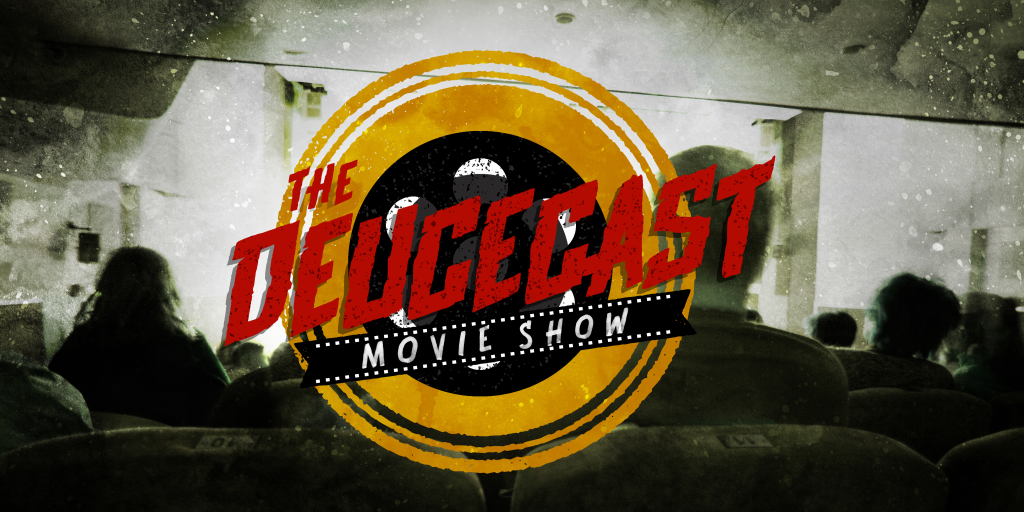 The Deucecast Movie Show is a podcast done by movie fans for movie fans of all kinds. Hosts Mikey, Dave, and featured friend of the show #TwitterlessDrEarl, along with a rotating cast of fun guests, discuss all sorts of movies–from new to old, fantastic to craptastic and everything in between.  Expect themed episodes, feature lists, favorite movies, and tournaments pitting movie against movie or actor against act because we love a good bracket. Play along with movie games like "Denzel" or "The Ryan Philippe Game," then participate in voting in the annual Deucie Awards and yell at us when someone defends a Damon Wayans movie as "nearly the perfect film." If you love movies, then you'll love The Deucecast Movie Show! We love to interact with our listeners so please subscribe to the podcast and send us an email, tweets, and comments as you listen at your leisure. The more the merrier, so thanks for tuning in!