Lyin' in a den in Bombay, with a slack jaw, and not much to say, I said to the man, are you trying to tempt me, because I come from a land down under.
Flying Under the Radar is a delicate balance of being unknown but also being awesome. The Deucecast Movie Show is just like that too, so there is experience here.
And to celebrate being Under the Radar, Mikey, Dave, and #TwitterlessDrEarl bring in their fellow movie phile, the movie watcha from down unda', Aussie Nate, for a great discussion about the corn stereotype in Iowa… the fires in Australia… and life for Friend of the Show Aussie Nate.
Then a rousing game of Denzel, aka, Playa to Playa, Pimp to Pimp, and finally, the topic of the day — movies that fell under the radar… good films that no one talks about anymore or many people may have forgotten about completely.
Great hidden gems that were huge at the time and tossed asunder now — Bolt! Money Talks! Jackie Brown! — or maybe were never big at all before being asunder tossed — Mean Machine? Thunder Road?
Where to find the movies discussed:
All The Real Girls (streaming)
Bolt (Disney+)
Clay Pigeons (STARZ)
Coherence (Amazon Prime)
Dead Calm (streaming)
A Ghost Story (Netflix)
The Gingerbread Man (STARZ)
A Hidden Live (Amazon Prime)
Jackie Brown (STARZ)
Keanu (Sling TV)
Love and Friendship (Amazon Prime)
Mean Machine (streaming)
Money Talks (Amazon Prime)
Mystery Men (STARZ)
The Nice Guys (HBO
Office Uprising (Crackle)
Queen & Slim (streaming)
Rachel Getting Marred (streaming)
Something's Wrong with Aunt Diane (HBO Max)
Sunset (streaming)
Thunder Road (Amazon Prime)
Very Bad Things (STARZ)
Wedding Daze (HBO Max)
---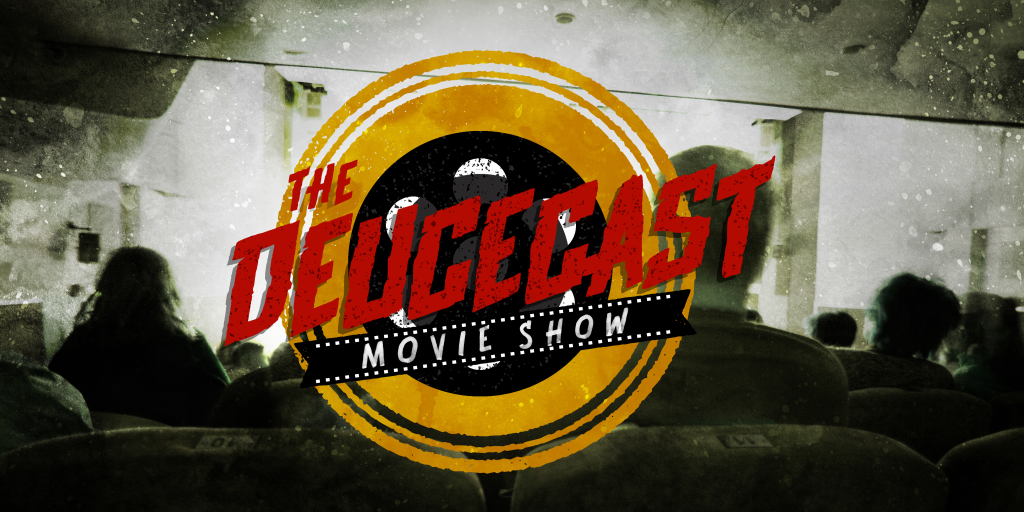 The Deucecast Movie Show is a podcast done by movie fans for movie fans of all kinds. Hosts Mikey, Dave, and featured friend of the show #TwitterlessDrEarl, along with a rotating cast of fun guests, discuss all sorts of movies–from new to old, fantastic to craptastic and everything in between.  Expect themed episodes, feature lists, favorite movies, and tournaments pitting movie against movie or actor against act because we love a good bracket. Play along with movie games like "Denzel" or "The Ryan Philippe Game," then participate in voting in the annual Deucie Awards and yell at us when someone defends a Damon Wayans movie as "nearly the perfect film." If you love movies, then you'll love The Deucecast Movie Show! We love to interact with our listeners so please subscribe to the podcast and send us an email, tweets, and comments as you listen at your leisure. The more the merrier, so thanks for tuning in!