It's finally time to revisit our Best of the Worst series this time tackling the movies we love that critics hated from 2000 – 2009.
In these uncertain times, it's important to embrace what you truly love — bad movies. And leave it to Mikey, Dave, and #TwitterlessDrEarl to bring you the best. The Best of the Worst. After doing the Best of the Worst films of the 2010s with Lil G Ryfun (Ep 377) and 1990s (Ep 389), it was time to do Best of the Worst films, as dictated by a Rotten Tomatoes score of 50% or less… and to get the perspective of the fairer kind, the Jennifers make a return… Jennifer Kaufman and Jennifer Novotny both join the show!
First up, to celebrate the release weekend anniversary of Avengers Infinity War and Endgame, an MCU themed version of IMDb, naming the movie roles of those in the MCU…
Then the trash that we love, movies that rank low on RT but high in our hearts, from Orlando Jones getting shoved up an alien's bum to Britney Spears hitting a cross road to a Star Wars mission road trip to #TwitterlessDrEarl surprising everyone with his Scooby Doo love.
Plus, what happened to Julia Robert's best role in the Julie Bracket… Doctor Aphra… love for Favreau… Va-poo-rizers… M Night's folly… Dim Sum… Richard Pryor's bad Toys… Robin Williams bad Toys… the J-Lo Triumverate..
Movies discussed, and where to find them streaming (at the time of recording)
America's Sweethearts (STARZ)
August Rush (for rental)
Crossroads (not streaming anywhere)
Couples Retreat (for rental)
Daredevil (for rental)
Eagle Eye (for rental)
Elizabethtown (Amazon Prime)
Employee of the Month (Showtime)
Envy (for rental)
Equilibrium (Netflix)
Evolution (Amazon Prime)
Fanboys (for rental)
Four Christmases (DirecTV)
Gone in 60 Seconds (Vudu Free)
The Island (HBO)
Lady in the Water (for rental)
The Majestic (Vudu Free)
Nacho Libre (Netflix)
National Treasure (Netflix)
Night of the Museum (STARZ)
Romeo Must Die (for rental)
Scooby Doo (IMDb TV)
Surfer Dude (Vudu Free)
Sydney White (Crackle)
The Toy (Crackle)
Toys (not streaming)
The Wedding Planner (Showtime; STARZ)
---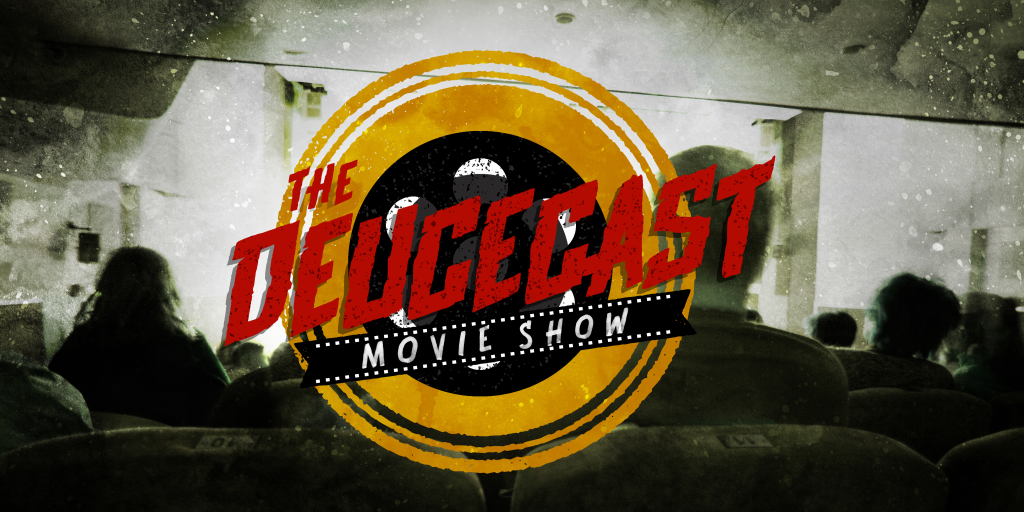 The Deucecast Movie Show is a podcast done by movie fans for movie fans of all kinds. Hosts Mikey, Dave, and featured friend of the show #TwitterlessDrEarl, along with a rotating cast of fun guests, discuss all sorts of movies–from new to old, fantastic to craptastic and everything in between.  Expect themed episodes, feature lists, favorite movies, and tournaments pitting movie against movie or actor against act because we love a good bracket. Play along with movie games like "Denzel" or "The Ryan Philippe Game," then participate in voting in the annual Deucie Awards and yell at us when someone defends a Damon Wayans movie as "nearly the perfect film." If you love movies, then you'll love The Deucecast Movie Show! We love to interact with our listeners so please subscribe to the podcast and send us an email, tweets, and comments as you listen at your leisure. The more the merrier, so thanks for tuning in!