It's time again for another movie filled ReFlicktions but this time with a twist as some tv shows are peppered in.
The second week of quarantine recording brings Mikey, #TwitterlessDrEarl, and Dave back to their respective Deucecast Central, Deucecast ER, and Deucecast Cabanas, to give a quick recap of the movies that have been seen in the last few weeks.
Mikey was able to catch just a few films in the theaters before the lockdown, while Dave and #TwitterlessDrEarl slum it up on conventional TV screens….
And speaking of TV screens, after the list of movies, the guys turn their attention to the small screen as they go over some of the television shows they've been watching and binging — The Outsider (HBO)… WestWorld (HBO)… Lost in Space (Netflix)… LegoMaster (Hulu) are a few of the several shows discussed, and for the first time in a long time… Grey's Anatomy Watch returns!
Here are the movies discussed:
Abominable (for rental)
All the Bright Places (Netflix)
Angel Has Fallen (Netflix)
At Close Range (Amazon Prime)
Battered Baseball of Baseball (Netflix)
Black Mirror: Bandersnatch (Netflix)
Bloodshot (for rental)
Coffee & Kareem (Netflix)
Cop Car (Netflix)
Dark Side of the Ring: Benoit (YouTube)
The Dead Don't Die (Cinemax)
The Death of Stalin (Netflix)
Downfall (Amazon Prime)
Frances Ferguson (Amazon Prime)
Galveston (HBO)
The Hunt (for rental)
The Invisible Man (for rental)
The Last Unicorn (HBO)
Murder Mystery (Netflix)
Ninjak vs the Valiant Universe (YouTube)
Onward (Disney+)
Panic: The Untold Story of the 2008 Financial Crisis (HBO)
Scott Pilgrim vs the World (Netflix)
Sonic the Hedgehog (for rental)
Spenser: Confidential (Netflix)
Sweetheart (Netflix)
Zombieland: DoubletTap (Starz)
---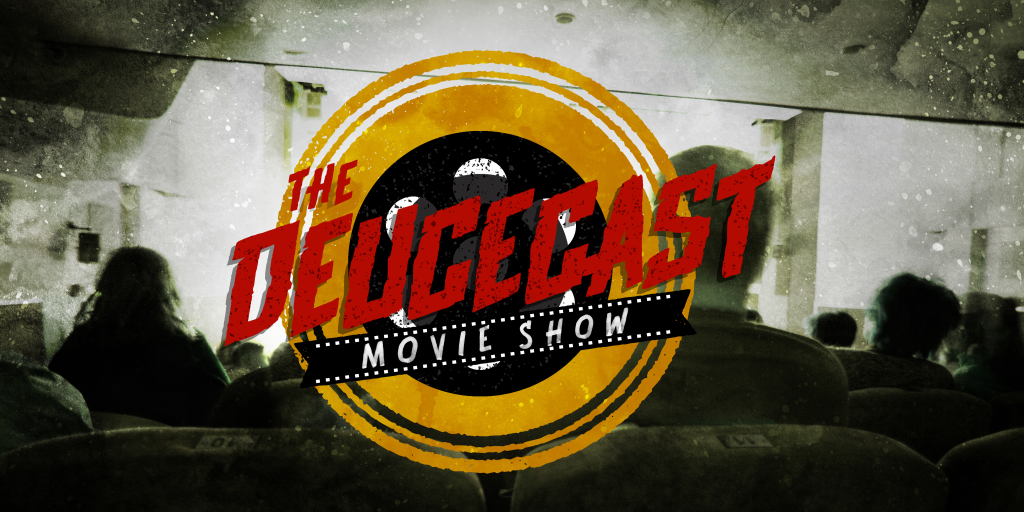 The Deucecast Movie Show is a podcast done by movie fans for movie fans of all kinds. Hosts Mikey, Dave, and featured friend of the show #TwitterlessDrEarl, along with a rotating cast of fun guests, discuss all sorts of movies–from new to old, fantastic to craptastic and everything in between.  Expect themed episodes, feature lists, favorite movies, and tournaments pitting movie against movie or actor against act because we love a good bracket. Play along with movie games like "Denzel" or "The Ryan Philippe Game," then participate in voting in the annual Deucie Awards and yell at us when someone defends a Damon Wayans movie as "nearly the perfect film." If you love movies, then you'll love The Deucecast Movie Show! We love to interact with our listeners so please subscribe to the podcast and send us an email, tweets, and comments as you listen at your leisure. The more the merrier, so thanks for tuning in!