Another month brings another ReFlicktions episode packed with new movies still in theaters and movies streaming on the likes on Netflix, Amazon Prime, Hulu, and HBO.
As winter draws to a close, spring has sprung and is springing with springiness — and a great time to do a round up of the movies seen by the Deucecast guys, Mikey, Dave, and #TwitterlessDrEarl.
Amongst the old and new movies reviewed, the crew also discusses Octavia Spenser roles… Will Ferrell's latest career choices… Dr. Earl's love of comics… Noah Jupe vs Finn Wolfhard… Leigh Whannell's directorial efforts… another Amy Adams flick for Dave… watching one for Burgess… when Dane Cook was a thing… and Pixar's latest…
Here are the movies discussed and where to find them streaming (at time of recording):
Bad Boys for Life (in theaters)
Downhill (in theaters)
Wrinkles the Clown (Hulu)
Ma (HBO)
The Killing Joke (HBO)
The Hustle (EPIX)
Just Mercy (in theaters)
Honey Boy (Amazon Prime)
The Creepy Line (Amazon Prime)
A Shaun the Sheep Movie: Farmageddon (Netflix)
Can You Ever Forgive Me (HBO)
In a Valley of Violence (HBO)
The Gentlemen (in theaters)
Outlaw King (Netflix)
Alita: Battle Angel (HBO)
The Master (Netflix)
Call of the Wild (in theaters)
Horse Girl (Netflix)
Higher Learning (CBS Streaming)
Upgrade (HBO)
Invisible Man (in theaters)
Godzilla King of the Monsters (HBO)
The Lodge (in theaters)
Hunt for the Wilderpeople (Hulu)
The Way Back (in theaters)
Good Luck Chuck (Showtime)
Onward (in theaters)
Spenser Confidential (Netflix)
---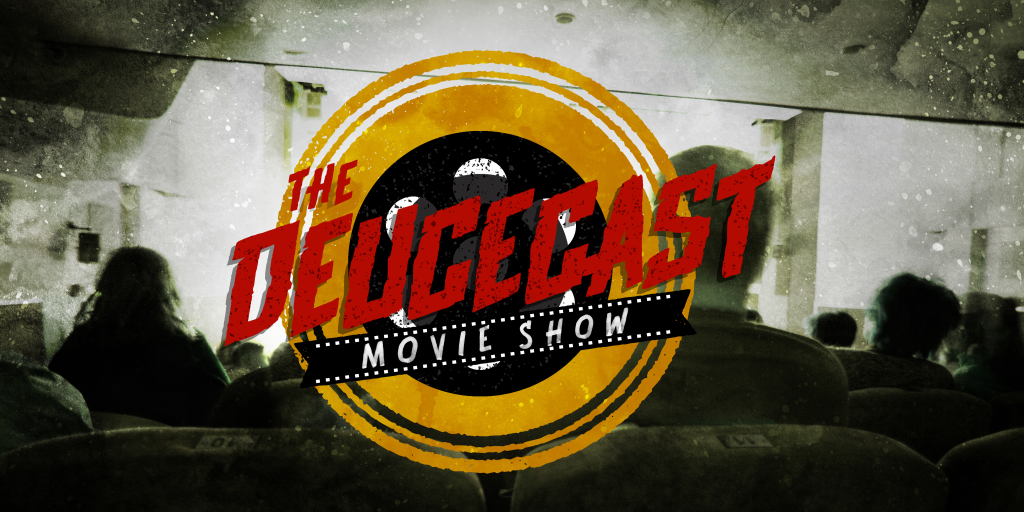 The Deucecast Movie Show is a podcast done by movie fans for movie fans of all kinds. Hosts Mikey, Dave, and featured friend of the show #TwitterlessDrEarl, along with a rotating cast of fun guests, discuss all sorts of movies–from new to old, fantastic to craptastic and everything in between.  Expect themed episodes, feature lists, favorite movies, and tournaments pitting movie against movie or actor against act because we love a good bracket. Play along with movie games like "Denzel" or "The Ryan Philippe Game," then participate in voting in the annual Deucie Awards and yell at us when someone defends a Damon Wayans movie as "nearly the perfect film." If you love movies, then you'll love The Deucecast Movie Show! We love to interact with our listeners so please subscribe to the podcast and send us an email, tweets, and comments as you listen at your leisure. The more the merrier, so thanks for tuning in!