It's a stacked ReFlicktions episode with the Burgentines Day payoff, Deucie Nominations, and all the movies seen this month.
Happy Heart Day, a mere few days away, and Mikey and Dave are in-studio to celebrate.  On the Binder & Binder Law Hotline, the #TwitterlessDrEarl calls in, taking a break from the kidney transplant he was performing.
Also calling in for Burgentine's Day III, Miss Independent himself Jeremy Burgess, to discuss the movies assigned to him to watch for this week of romance.  Which film will be his #1?  And which show contributor assigned him the worst of the bunch (the answer may shock you!)
Along the way, the nominations for the 7th annual Deucie Awards are announced… with Little Women receiving 9 nominations… Marriage Story getting 7… Knives Out, Once Upon a Time in Hollywood, and Parasite getting 5 each… A Hidden Life and Bombshell with 4… 1917, JoJo Rabbit, Doctor Sleep, Avengers Endgame, and Uncut Gems getting 3 each… and another 22 films getting 1-2 each… (the full nomination list will be posted this week)
Movies discussed (and where you can find them at the time of episode posting)
1917 (in theaters)
A Hidden Life (in theaters)
Southern Rites (HBO doc)
Parasite (in theaters)
One Day in September (Prime)
A Song For You: Austin City Limits (Prime)
How to Train Your Dragon: The Hidden World (Hulu)
Little Women (in theaters)
JoJo Rabbit (in theaters)
Bad Boys for Life (in theaters)
The Gentlemen (in theaters)
Klaus (Netflix)
I Lost My Body (Netflix)
Blow Out (Prime)
A Vigilante (Prime)
Troop Zero (Hulu)
Birds of Prey and the Fantabulous Emancipation of One Harley Quinn (in theaters)
Tell Me Who I Am (Netflix)
---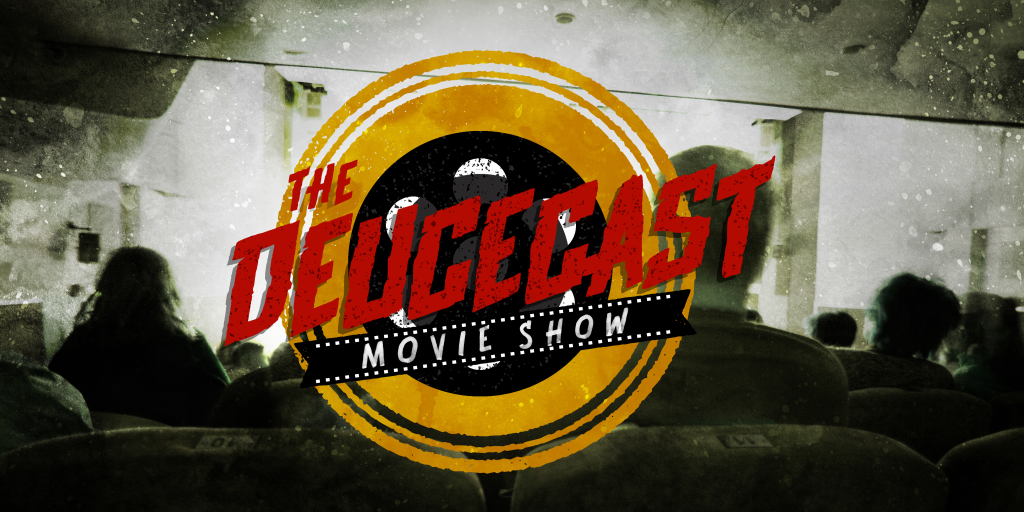 The Deucecast Movie Show is a podcast done by movie fans for movie fans of all kinds. Hosts Mikey, Dave, and featured friend of the show #TwitterlessDrEarl, along with a rotating cast of fun guests, discuss all sorts of movies–from new to old, fantastic to craptastic and everything in between.  Expect themed episodes, feature lists, favorite movies, and tournaments pitting movie against movie or actor against act because we love a good bracket. Play along with movie games like "Denzel" or "The Ryan Philippe Game," then participate in voting in the annual Deucie Awards and yell at us when someone defends a Damon Wayans movie as "nearly the perfect film." If you love movies, then you'll love The Deucecast Movie Show! We love to interact with our listeners so please subscribe to the podcast and send us an email, tweets, and comments as you listen at your leisure. The more the merrier, so thanks for tuning in!