If you could sign five actresses to a studio contract to only work for you which actresses would you draft.
Feliz Navidad to all, as the Deucecast heads towards Christmas Day… but before the crew does the annual gift giving (which will be next week), there is another matter at hand. Selecting those female counterparts to go along with the actors selected for the guy's fictional movie studios in Ep 405.
And once again, the Pride of Albany Georgia, Spawn of Ryfun, Young G joins the show to give his take.
First up, birthday movies, which always helps you feel a little old when you find out that Kingsman is five years old, Oceans Twelve is 15 years old, Legends of the Fall is 25 years old and The Jerk is going on 40…
Then, a little game to figure out who goes first, and then the guys dive into the Actress Draft, each picking five to sign to an exclusive deal for their own studios.  Who gets picks? How fast will d$ pick Amy Adams? Who takes ScarJo? Which Brie will #TwitterlessDrEarl go for, Larson or Alison? Will Mikey actually consider Melissa McCarthy? And what surprising selection does Young G make his #1 draft pick?
As a recap, here is who was chosen in the Actor Draft:
Garrison – Leonardo DiCaprio… Tom Cruise… Jake Gyllenhaal… John David Washington… Paul Rudd… Michael Keaton… Henry Cavill…
d$ – The Rock… Idris Elba… Christian Bale…  Tom Hardy… Winston Duke… John Cho… Zac Efron
Michael – Ryan Gosling… Robert Pattison… Adam Driver… Michael B Jordan… Nicolas Cage… Tom Hanks… Iko Uwais…
#TwitterlessDrEarl – Jemaine Clement… Willem Dafoe… James McAvoy… Timothee Chalemet… Edward Norton… Ryan Reynolds… Andrew Garfield…
---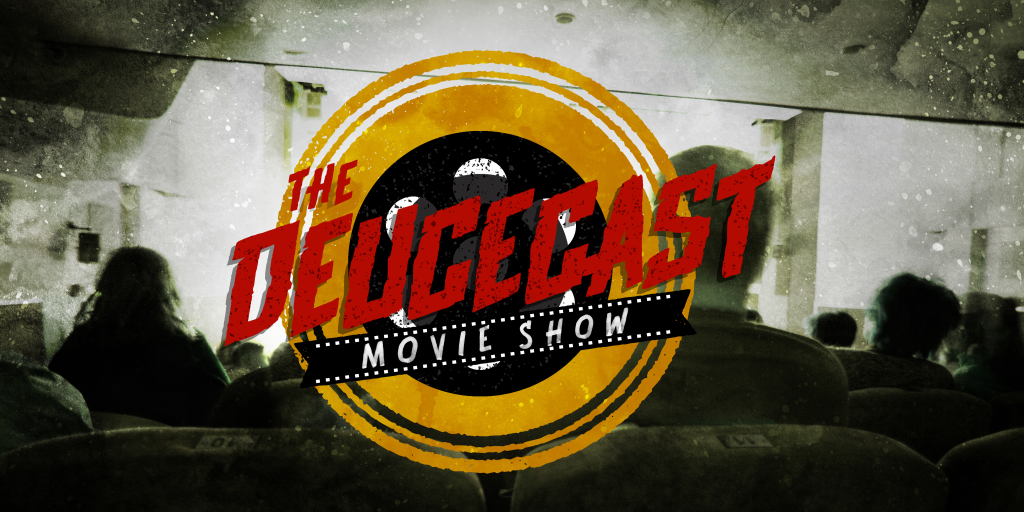 The Deucecast Movie Show is a podcast done by movie fans for movie fans of all kinds. Hosts Mikey, Dave, and featured friend of the show #TwitterlessDrEarl, along with a rotating cast of fun guests, discuss all sorts of movies–from new to old, fantastic to craptastic and everything in between.  Expect themed episodes, feature lists, favorite movies, and tournaments pitting movie against movie or actor against act because we love a good bracket. Play along with movie games like "Denzel" or "The Ryan Philippe Game," then participate in voting in the annual Deucie Awards and yell at us when someone defends a Damon Wayans movie as "nearly the perfect film." If you love movies, then you'll love The Deucecast Movie Show! We love to interact with our listeners so please subscribe to the podcast and send us an email, tweets, and comments as you listen at your leisure. The more the merrier, so thanks for tuning in!