Tis the season to see movies with friends and family so what is more fitting than a episode discussing movies that are out right now.
Even though ReFlicktions are every month, Christmastime ReFlicktions just seem a little better, more festive, and jollier.  That bowl full of jelly isn't jelly at all, it's just Mikey laughing at #TwitterlessDrEarl's jokes, while Dave tries to keep control!
This month, the guys have a plethora, a cornucopia, a tundra if you will, of films to discuss, including many still in theaters and several Oscar contenders.
Dave leads off with one of the worst films he's seen in a while, while Mikey gives three films with incredibly long and cumbersome titles. The guys wonder if they've talked about Doctor Sleep already (??) and marvel at Ford v Ferrari.
The guys dive deep into The Irishman with mixed results, Mikey is displeased with a critical darling, Dave catches up on an old Disney classic, and everyone agrees that Rian Johnson's new film is a home run.
MOVIES DISCUSSED
Tracers (Netflix)
Takers (Netflix)
The Myth of the American Sleepover (Hulu)
Milius (Prime)
Late Night (Prime)
The Man Who Killed Don Quixote (Crackle)
The Standoff at Sparrow Creek (Hulu)
Doctor Sleep (In theaters)
Ford v Ferrari (In Theaters)
The 24 Hour War (Netflix)
Frozen 2 (In Theaters)
The King (Netflix)
Last Christmas (In Theaters)
Noelle (Disney+)
The Irishman (Netflix)
A Goofy Movie (Disney+)
The Kid Who Would Be King (HBO)
Booksmart (Hulu)
The Report (Prime)
Knives Out (In Theaters)
Midway (In Theaters)
Maleficent: Mistress of Evil (In Theaters)
Dolemite is My Name (Netflix)
Batman: The Killing Joke (HBO)
Drop Dead Gorgeous (Vudu Free)
Marriage Story (Netflix)
Beautiful Day in the Neighborhood (In Theaters)
---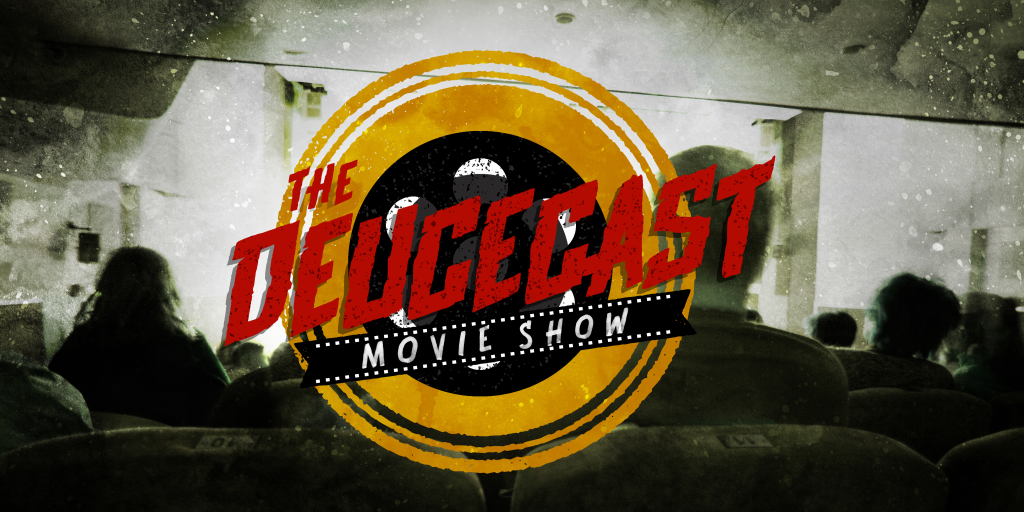 The Deucecast Movie Show is a podcast done by movie fans for movie fans of all kinds. Hosts Mikey, Dave, and featured friend of the show #TwitterlessDrEarl, along with a rotating cast of fun guests, discuss all sorts of movies–from new to old, fantastic to craptastic and everything in between.  Expect themed episodes, feature lists, favorite movies, and tournaments pitting movie against movie or actor against act because we love a good bracket. Play along with movie games like "Denzel" or "The Ryan Philippe Game," then participate in voting in the annual Deucie Awards and yell at us when someone defends a Damon Wayans movie as "nearly the perfect film." If you love movies, then you'll love The Deucecast Movie Show! We love to interact with our listeners so please subscribe to the podcast and send us an email, tweets, and comments as you listen at your leisure. The more the merrier, so thanks for tuning in!