It's time again for the monthly ReFlicktions discussing all the movies the guys have seen lately including the much anticipated It: Chapter 2.
The road to 400 hits the final stretch as Dave, Mikey & #TwitterlessDrEarl look to discuss and review the new and old films they've seen in the last several weeks, in the September 2019 edition of ReFlicktions.
Amongst many topics discussed, the guys get into the legacy of Patrick Swayze… Mikey's dismissal of Angry Birds… R-Patz indie work… Rich Mullins life… Scorsese and the Joker… Mikey's Viewaskewnaverse Revisit… Earl's deep dive into old Hollywood…
Plus the Top Five of the Month!
Movies Discussed:
The Killing Fields… Ready or Not… I Am Patrick Swayze… Once Upon a Time in Hollywood… The Kingdom… The Angry Birds Movie 2… The French Connection… 350 Days (doc)… Rich Mullins: A Ragamuffin's Life (doc)… Damsel… The King of Comedy… Margot at the Wedding… Doomed! The Untold Story of Roger Corman's Fantastic Four… While You Were Young… Clerks… Mallrats… Chasing Amy… Sierra Burgess is a Loser… Escape Room… IT Chapter Two… Blackboard Jungle
---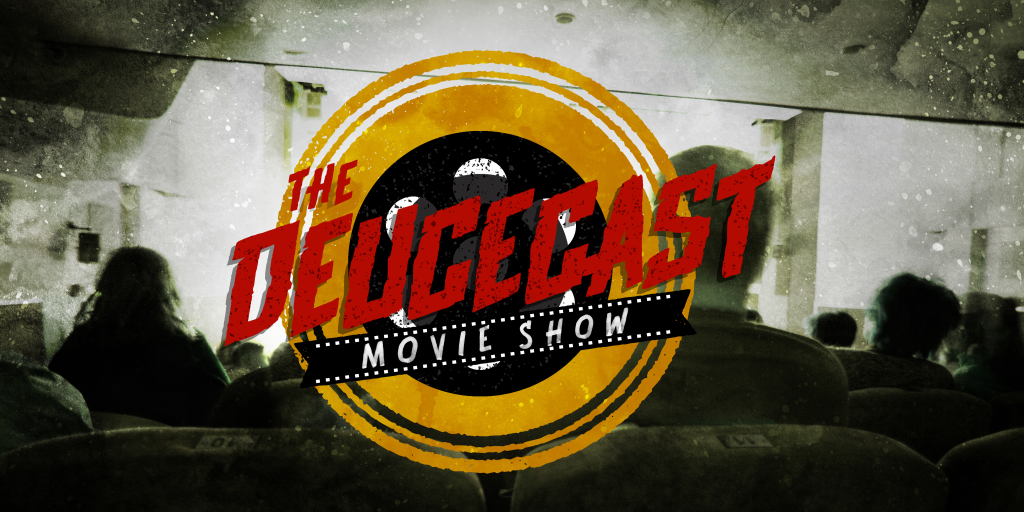 The Deucecast Movie Show is a podcast done by movie fans for movie fans of all kinds. Hosts Mikey, Dave, and featured friend of the show #TwitterlessDrEarl, along with a rotating cast of fun guests, discuss all sorts of movies–from new to old, fantastic to craptastic and everything in between.  Expect themed episodes, feature lists, favorite movies, and tournaments pitting movie against movie or actor against act because we love a good bracket. Play along with movie games like "Denzel" or "The Ryan Philippe Game," then participate in voting in the annual Deucie Awards and yell at us when someone defends a Damon Wayans movie as "nearly the perfect film." If you love movies, then you'll love The Deucecast Movie Show! We love to interact with our listeners so please subscribe to the podcast and send us an email, tweets, and comments as you listen at your leisure. The more the merrier, so thanks for tuning in!