Once Upon a Time in the doldrums of an August that has some pretty bad movie releases Tarantino saves us with a tale of Hollywood.
Once Upon A Time in Podcastwood the mics are hot and the hosts are not as hot as once again, Dave, Mikey and #TwitterlessDrEarl comes in to talk about the movies they've seen in the last few weeks… and to delight the audiences everywhere, on furlough from the Chinese Gulag, Pinky is also here to talk about 10 of the 839 films he's seen since last Friday.
Among the topics discussed are more Star of Born chatter… Whether Roma shoulda won the Oscar… the moon landing documentaries… and a spoiler free chat about Tarantino's latest…
Plus, the up to date Top Five of the Year is revealed, and the reviews of DaveSplosion 2019 are in!  Movies include The Night Comes for Us (Burgess' pick)… Never Too Young to Die (Mikey's pick)… Police Story 3: Supercop (G Ryfun's pick)… Wanted Dead or Alive (S Ryfun's pick)… The Adventures of Buckaroo Banzai Across the 8th Dimension (Clay Shaver's pick)
Movies Discussed:
A Star is Born (2018)… Wild Hogs… Thoroughbreds… Green Book… Roma… A Jack of All Trades (doc)… Ordinary People… Fyre: The Greatest Party that Never Happened (doc)… Eight Days to the Moon & Back (doc)… Chasing the Moon (doc)… Stuber… Point Blank… The Brawl in Cell Block 99… The Lookout… The Man who Killed Hitler & Then the Bigfoot… Shazam!… Toy Story 4… The Lion King… The Highwaymen… Love & Other Drugs… Who Killed Garrett Phillips (doc)… Ugly Dolls… John Wick Chapter 3… Surfer, Dude… Running Scared… Once Upon a Time in Hollywood…
---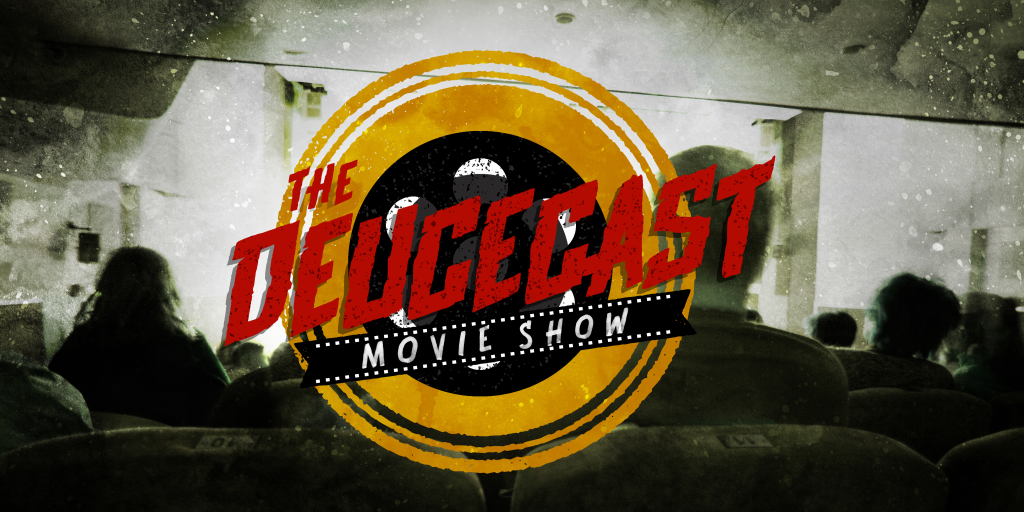 The Deucecast Movie Show is a podcast done by movie fans for movie fans of all kinds. Hosts Mikey, Dave, and featured friend of the show #TwitterlessDrEarl, along with a rotating cast of fun guests, discuss all sorts of movies–from new to old, fantastic to craptastic and everything in between.  Expect themed episodes, feature lists, favorite movies, and tournaments pitting movie against movie or actor against act because we love a good bracket. Play along with movie games like "Denzel" or "The Ryan Philippe Game," then participate in voting in the annual Deucie Awards and yell at us when someone defends a Damon Wayans movie as "nearly the perfect film." If you love movies, then you'll love The Deucecast Movie Show! We love to interact with our listeners so please subscribe to the podcast and send us an email, tweets, and comments as you listen at your leisure. The more the merrier, so thanks for tuning in!