With a slew of new movies releases to discuss such as Rocketman, Godzilla, and Dark Phoenix the guys drop a new ReFlicktions episode.
It's only been a few weeks since the last ReFlicktions, but there was much to discuss such as new releases Rocketman, Dark Phoenix, and Godzilla: King of the Monsters! Mikey and Dave bring in Friend of the Show, Miss Independent himself Jeremy Burgess (much to the delight of Superfan Craig H!)
In these ReFlicktion discussions, the guys touch on Burgess' love of Godzilla… Dave's random Christian movie choice… will Robert Pattison (R Batz) be a good Batman… Asian movies that aren't Crazy Rich Asians… Keanu chit chat… Mikey loving Illumination films… Olivia Wilde's directing… Hicksplotation… and how does Taran Egerton do as Elton John in Rocketman
Plus the Top Five of 2019 so far… and DaveSplosion returns with new film assignments!
Movies discussed:
The Souvenir…  John Wick Chapter 3: Parabellum… Godzilla King of the Monsters… MA… Walk Hard: The Dewey Cox Story… Aladdin… The Pastor & the Pro… Dark Phoenix… Sex, Lies & Videotape… Always Be My Maybe.. Secret Life of Pets 2… Booksmart… Three Days of the Condor… The Beach Bum… The Predator… Mud… Semi-Pro… Poor Pretty Eddie… Rocketman
---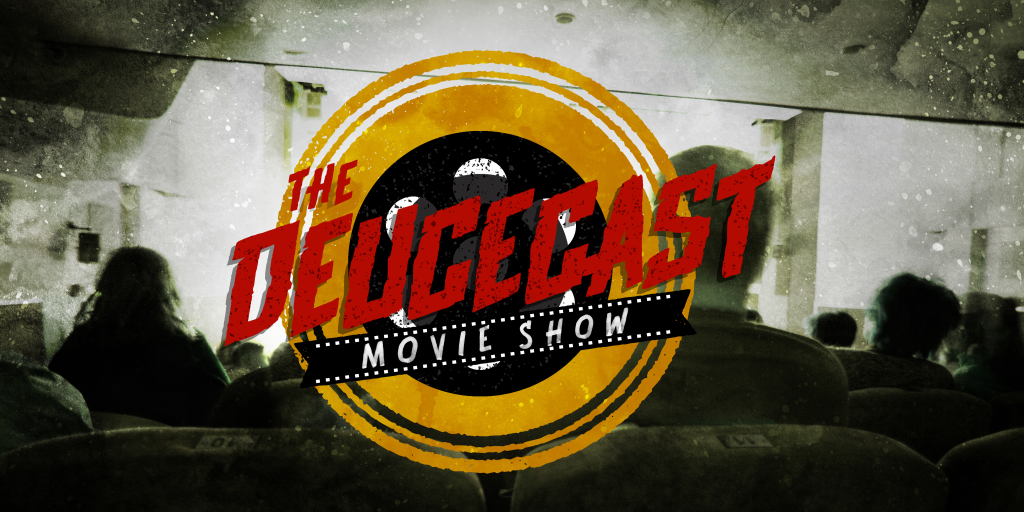 The Deucecast Movie Show is a podcast done by movie fans for movie fans of all kinds. Hosts Mikey, Dave, and featured friend of the show #TwitterlessDrEarl, along with a rotating cast of fun guests, discuss all sorts of movies–from new to old, fantastic to craptastic and everything in between.  Expect themed episodes, feature lists, favorite movies, and tournaments pitting movie against movie or actor against act because we love a good bracket. Play along with movie games like "Denzel" or "The Ryan Philippe Game," then participate in voting in the annual Deucie Awards and yell at us when someone defends a Damon Wayans movie as "nearly the perfect film." If you love movies, then you'll love The Deucecast Movie Show! We love to interact with our listeners so please subscribe to the podcast and send us an email, tweets, and comments as you listen at your leisure. The more the merrier, so thanks for tuning in!