It's time to bask in the rays of the summer summer summertime movie preview episode and revel in all the blockbuster goodness.
It is the summer summer summer time movie preview, as Will Smith rapped many years ago.  Mikey, Dave, and #TwitterlessDrEarl hustled to the mall to get them a short set, then fill your earholes with all the summer movies upcoming in June, July and August.
The guys gush over the new Rock and Statham romantic comedy… are excited for Woody and Buzz to make their return, and for Chucky to slash his way back to the silver screen.
Spider-man! Bautista! Scary Stories! Gerard Butler, falling! More Angry Birds and Bill Murray's back and Tarantino's 9th and just talkin' bout Shaft.
All the movies you need to see in one episode, The Deucecast Movie Show Summer Movie Preview show.
---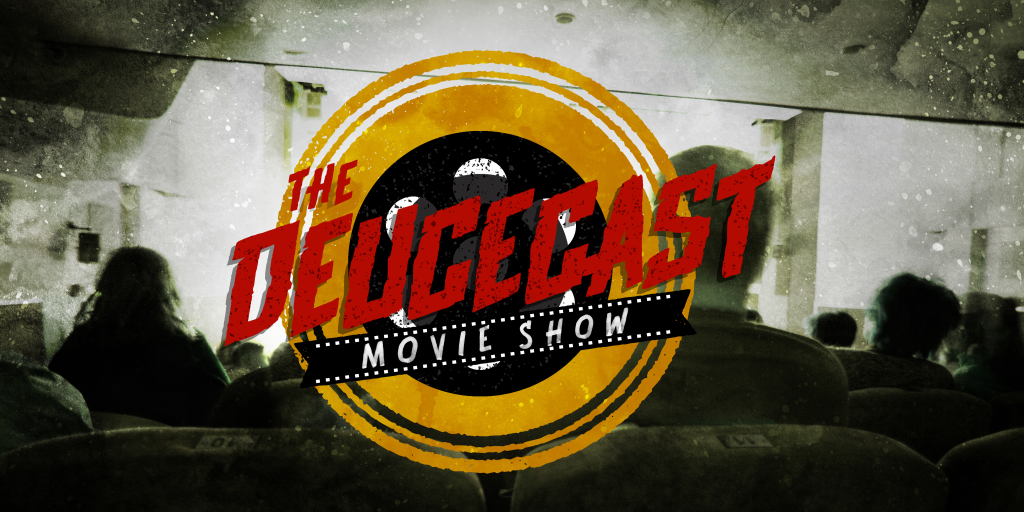 The Deucecast Movie Show is a podcast done by movie fans for movie fans of all kinds. Hosts Mikey, Dave, and featured friend of the show #TwitterlessDrEarl, along with a rotating cast of fun guests, discuss all sorts of movies–from new to old, fantastic to craptastic and everything in between.  Expect themed episodes, feature lists, favorite movies, and tournaments pitting movie against movie or actor against act because we love a good bracket. Play along with movie games like "Denzel" or "The Ryan Philippe Game," then participate in voting in the annual Deucie Awards and yell at us when someone defends a Damon Wayans movie as "nearly the perfect film." If you love movies, then you'll love The Deucecast Movie Show! We love to interact with our listeners so please subscribe to the podcast and send us an email, tweets, and comments as you listen at your leisure. The more the merrier, so thanks for tuning in!