Dave, Mikey, & Twitterless Dr. Earl invite Clay Shaver on to discuss some favorite movies that are filmed or take place in their hometown States.
Another episode of The Deucecast Movie Show commences, as Mikey, Dave and #TwitterlessDrEarl welcome in longtime Friend of the Show Not Remodeling Clay Shaver! First up, a quick pre-ReFlicktion review of new movies "Venom" and "Bad Times at the El Royale", then a compelling round of a Characters Welcome style IMDb with some familiar names and roles. Then we break down some favorite Hometown Movies.
---
Mikey shares his hatred of the city of Detroit early and often, as Clay seeks to defend his beloved city's honor, and his own heart.
Then, the guys share their favorite "Hometown Movies", with Dave taking on films made in, and set in South Alabama and the Florida Panhandle… Earl with more Alabama movies… Mikey with his homestate of Oregon… and Clay with the mitten known as Michigan.
Along the way, the guys discuss Patrick Dempsey's career… take suggestions for the upcoming "SpirituEarl"… Dave sharing a ribbeting junior high story… thoughts on Beverly Hills Cop and its sequels… the Goonies missing octopus…
---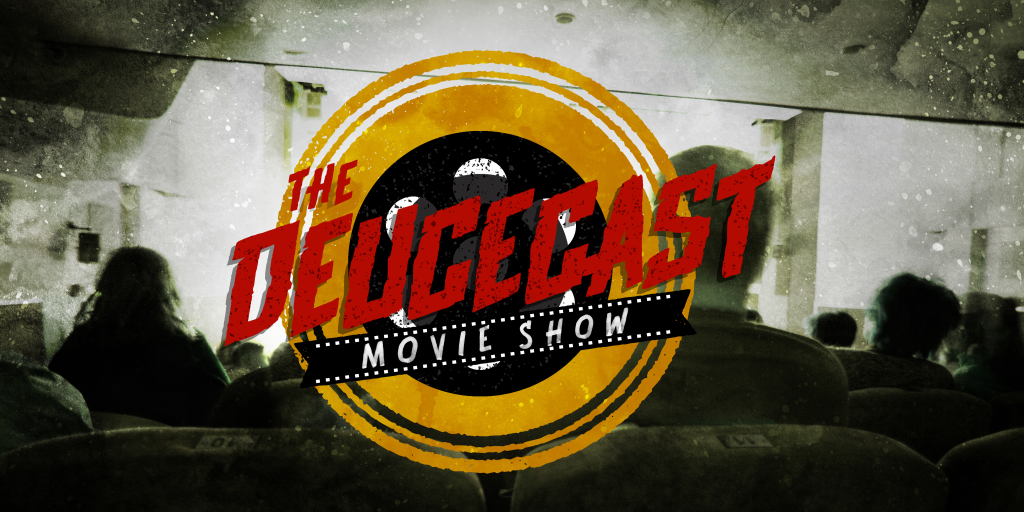 click banner for all episodes and homepage
The Deucecast Movie Show is a podcast done by movie fans for movie fans of all kinds. Hosts Mikey, Pinky, and Dave, along with a rotating cast of fun guests, discuss all sorts of movies–from new to old, fantastic to craptastic and everything in between.  Expect themed episodes, feature lists, favorite movies, and also single-film focuses. Play with movie games like "Denzel" or "The Ryan Philippe Game," then participate in voting in the annual Deucie Awards and yell at us when someone defends a Damon Wayans movie as "nearly the perfect film." If you love movies, then you'll love The Deucecast Movie Show!
We love to interact with our listeners so please subscribe to the podcast and send us an email, tweets, and comments as you listen at your leisure. The more the merrier, so thanks for tuning in!
The Deucecast Movie Show #349: Hometown Movies