Dave and Mikey are joined by a returning Pinky for this year's fall movie preview and a rousing conversation about The MEG!
The fall movie season is right around the corner, and Mikey and Dave are back to give you all the scoops on the upcoming films for September, October and November! Also the guys take a big bite out of The Meg! Hint they love it.
---
What better way to ring in the Fall Season than to extend Pinky's work release program from the Chinese Gulag he was held in!!  Pinky joins the crew once again with a spirited round of Word Up! to start the show.
Up for discussion is the current state of MoviePass and how broken it seems to be. Then, a Word Up! on the recent decision for the Academy to create a "Popular Film" Oscar.  And finally, what about The Meg making $40 million in it's opening weekend??
Then onto the fall movie preview, with films previewed like… Jennifer Garner's latest action flick "Peppermint"… Pinky's getting giddy over The Conjuring franchise's latest entry, "The Nun"… Dave getting giddy over Anna Kendrick and Blake Lively in "A Simple Favor"… Mikey getting giddy over Nic Cage in "Mandy""… Tiffany Haddish, who is suddenly everywhere, in "Night School"… the problem with "Venom"… Dave getting Gaga over "A Star is Born"… Jeff Bridges being his Jeff Bridgeiest in "Bad Times at the El Royale"… how "Widows" is what "Oceans 8" should've been… having a Elle of a good time with the younger Fanning's new films… and what the crap is "Bayou Caviar"?
---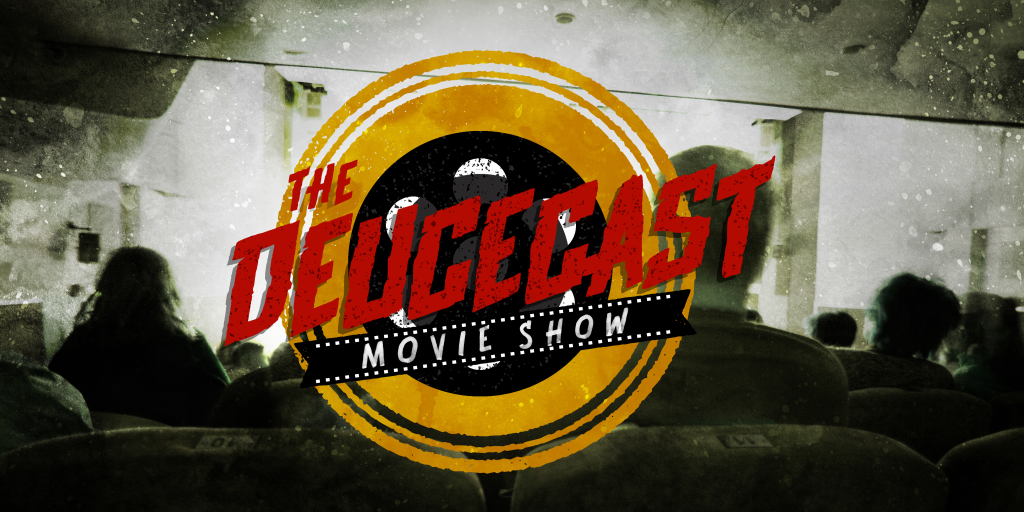 click banner for all episodes and homepage
The Deucecast Movie Show is a podcast done by movie fans for movie fans of all kinds. Hosts Mikey, Pinky, and Dave, along with a rotating cast of fun guests, discuss all sorts of movies–from new to old, fantastic to craptastic and everything in between.  Expect themed episodes, feature lists, favorite movies, and also single-film focuses. Play with movie games like "Denzel" or "The Ryan Philippe Game," then participate in voting in the annual Deucie Awards and yell at us when someone defends a Damon Wayans movie as "nearly the perfect film." If you love movies, then you'll love The Deucecast Movie Show!
We love to interact with our listeners so please subscribe to the podcast and send us an email, tweets, and comments as you listen at your leisure. The more the merrier, so thanks for tuning in!
The Deucecast Movie Show #341: Fall Movie Preview