Dave and Mikey are joined by a returning Pinky for this month's Reflicktions which includes the payoff to the summer extravaganza that is DaveSplosion.
The summer is nigh, the air is thick, and movie theaters continue to suck in Dave, Mikey, and Pinky!
Jumping right in, the guys have a discussion on movie theater experiences in Asia, Denzel sequels, Dave finally seeing Hot Rod, and all the movies Pinky had to catch up since his release from a Chinese gulag. Mikey's love of A-List. We get a taste of Dave's Judy Greer disappointment, Pinky loves the Weiner, and Mikey gets Woke. Plus the results of this year's DAVESPLOSION!!!!
---
Movies discussed include during ReFlicktions and DaveSplosion include Ant Man & the Wasp… Wonderland, The Equalizer 2, Avengers Infinity War, Mamma Mia 2: Here We Go Again, Don't Worry, He Won't Get Far on Foot, Logan Lucky, Hot Rod, Sorry to Bother You, Jumanji: Welcome to the Jungle, Addicted to Fresno, Meadowland, Ready Player One, All the Queen's Horses (doc), Braven,  The Rise & Fall of Tower Records (doc), Christopher Robin, Molly's Game, Going to Pieces: The Rise & Fall of the Slasher Film (doc), Eighth Grade, A Quiet Place, The Perfect Bid (doc), Borg v McEnroe, The Room, The Disaster Artist, The Belko Expirament, BlackKklansman, Weiner (doc), The Spy Who Dumped Me, The Meg, The Shape of Water, and Mission Impossible: Fallout
---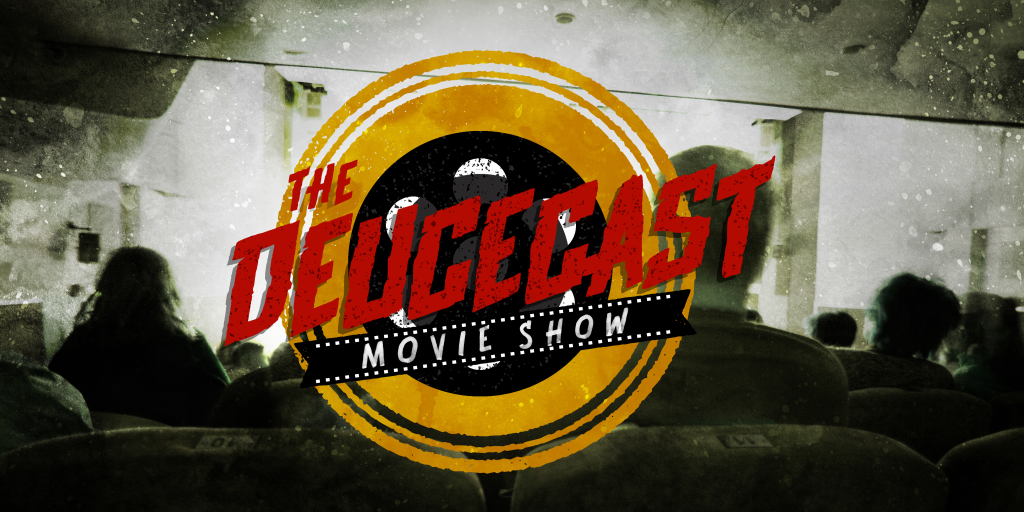 click banner for all episodes and homepage
The Deucecast Movie Show is a podcast done by movie fans for movie fans of all kinds. Hosts Mikey, Pinky, and Dave, along with a rotating cast of fun guests, discuss all sorts of movies–from new to old, fantastic to craptastic and everything in between.  Expect themed episodes, feature lists, favorite movies, and also single-film focuses. Play with movie games like "Denzel" or "The Ryan Philippe Game," then participate in voting in the annual Deucie Awards and yell at us when someone defends a Damon Wayans movie as "nearly the perfect film." If you love movies, then you'll love The Deucecast Movie Show!
We love to interact with our listeners so please subscribe to the podcast and send us an email, tweets, and comments as you listen at your leisure. The more the merrier, so thanks for tuning in!
The Deucecast Movie Show #340: DaveSplosion ReFlicktions