In which we discuss the 2018 Summer Movie Preview.
The summer is here! The Deucecast Movie Show is here to give you all the movies you need to know about coming in the 2018 Summer Movie Preview — Dave and Mikey and Dr Earl go weekend by weekend, giving you the ones to mark onto your calendar…
---
The Deucecast Movie Show #329: The 2018 Summer Movie Preview
First up, a summer blockbuster round of Rotten Tomatoes, with films like Wild Wild West and the '89 Batman and Inception and of course Jaws — plus a new rule instituted during the playing of the game!
Among topics discussed, the guys answer the question "Where is Jeremy Burgess??"… discuss the difference in Pullman and Paxton, and the tragedy of Paxton's last film… reboots of dude films into chick films… a rare Bollywood-esque preview… Pooh animated (or not?)… love for Peter Berg… Nic Cage, finally as Superman… and what everyone is excited for…
And who could guess that Dave loves ABBA so much? (pretty much anyone, really)
Movies previewed include: Adrift… Action Point… Hereditary… Hotel Artemis… Ocean's 8… Incredibles 2… Superfly… Tag… Jurassic World: Fallen Kingdom… The Hustle… Sanju… Sicario: Day of the Soldado… Uncle Drew… The First Purge… Ant-Man & the Wasp… Hotel Transylvania 3: Summer Vacation… Skyscraper… The Equalizer 2… Mamma Mia! Here We Go Again… Mission Impossible: Fallout… Teen Titans Go! To the Movies… The Darkest Minds… Christopher Robin… Mile 22… Searching… The Spy Who Dumped Me… Dog Days… The Meg… Alpha… Crazy Rich Asians… The Happytime Murders… Three Seconds… A.X.L…. Replicas… Slender Man… Kin…
---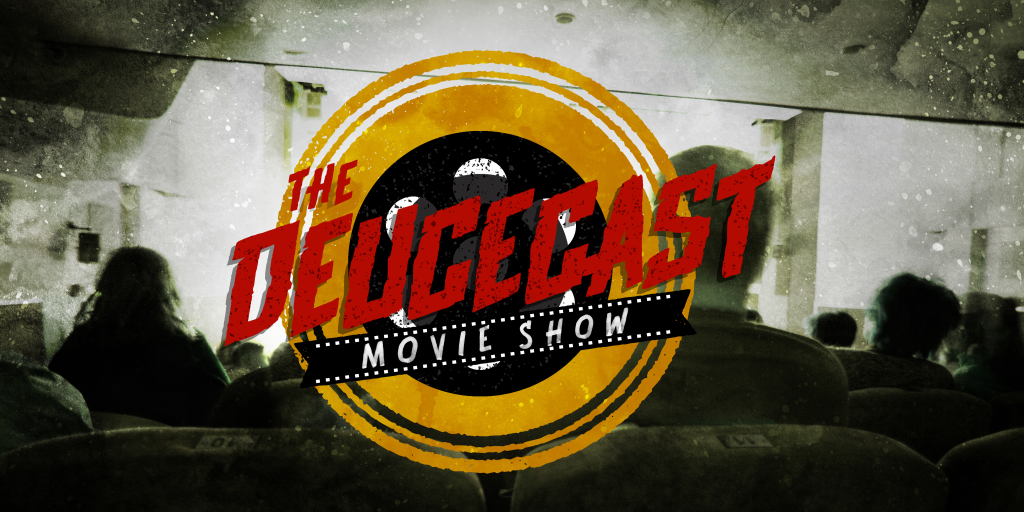 click banner for all episodes and homepage
The Deucecast Movie Show is a podcast done by movie fans for movie fans of all kinds. Hosts Mikey, Pinky, and Dave, along with a rotating cast of fun guests, discuss all sorts of movies–from new to old, fantastic to craptastic and everything in between.  Expect themed episodes, feature lists, favorite movies, and also single-film focuses. Play with movie games like "Denzel" or "The Ryan Philippe Game," then participate in voting in the annual Deucie Awards and yell at us when someone defends a Damon Wayans movie as "nearly the perfect film." If you love movies, then you'll love The Deucecast Movie Show!
We love to interact with our listeners so please subscribe to the podcast and send us an email, tweets, and comments as you listen at your leisure. The more the merrier, so thanks for tuning in!
The Deucecast Movie Show #329: The 2018 Summer Movie Preview