In which some old friends like Hurricane Rhett and Producer Tommy stop by for some May ReFlicktions.
The summer is in full swing, with Dave, Mikey & Dr Earl taking a look at May ReFlicktions, and invite in Friend of the Show Hurricane Rhett, with a special appearance by Producer Tommy. The episode kicks off with Birthday Movies, including celebrating release days by such amazing cinematic appearances like Sliver, Black Dog and The Lizzie McGuire Movie
---
The Deucecast Movie Show #328: Avenging May ReFlicktions
Then, a quick review of movies watched in the last few weeks, including Chappaquiddick, Thief, Wind River, Breakin 2: Electric Boogaloo, The Perfect Score… The Week Of… The Runner… Andre the Giant… Kodachrome… Tragedy Girls… 78/52… Brad's Status… Score: A Film Music Documentary… Una… Hitman's Bodyguard…
The crew gives their Top Five of the Year so far, and a heads up is given before spoilers.
And of course, a full review of Avengers: Infinity War, with comic book legacy, various deaths, character movies, pronouncing "Heimdale", likes, dislikes, Thanos as a sympathetic villain, the ending, where the next movie may go and all of that and such.
FINALLY… a random in-depth discussion on the future of the Star Wars cinematic universe.
---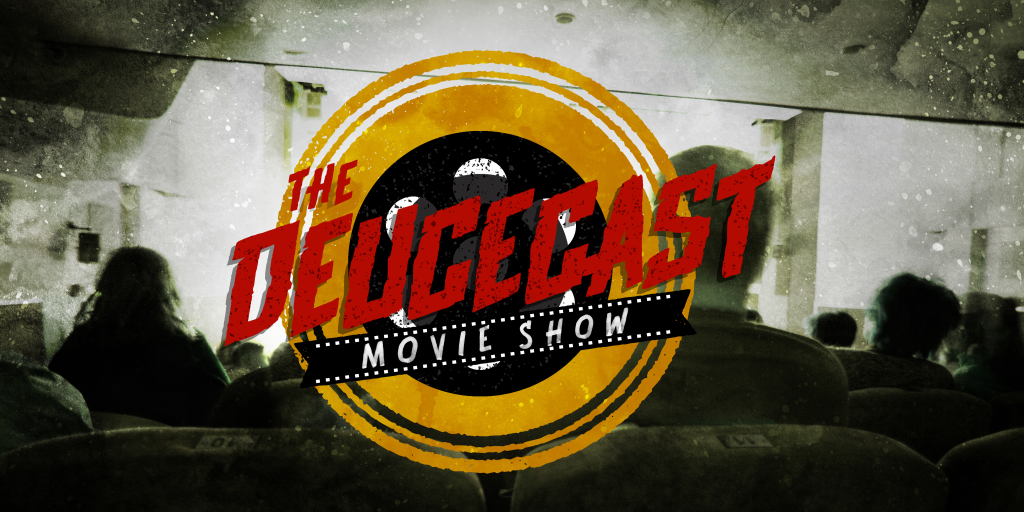 click banner for all episodes and homepage
The Deucecast Movie Show is a podcast done by movie fans for movie fans of all kinds. Hosts Mikey, Pinky, and Dave, along with a rotating cast of fun guests, discuss all sorts of movies–from new to old, fantastic to craptastic and everything in between.  Expect themed episodes, feature lists, favorite movies, and also single-film focuses. Play with movie games like "Denzel" or "The Ryan Philippe Game," then participate in voting in the annual Deucie Awards and yell at us when someone defends a Damon Wayans movie as "nearly the perfect film." If you love movies, then you'll love The Deucecast Movie Show!
We love to interact with our listeners so please subscribe to the podcast and send us an email, tweets, and comments as you listen at your leisure. The more the merrier, so thanks for tuning in!
The Deucecast Movie Show #328: Avenging May ReFlicktions