Mikey and Dave are joined by Twitterless Dr Earl to discuss the movies they saw in April in the standard ReFlicktions style you know and love.
Like that horrifically awful Staind song said, "It's been a while…." But never fear, Mikey, Dave and #Twitterless Doctor Earl are back in the podcasting saddle, this time with loads of ReFlicktions — reviewing new and old movies seen in the last month or more.
---
The Deucecast Movie Show #324 A ReFlicktion Place
After a quick look at April birthday movies, the guys dive right into ReFlicktions, going over a great new Star Wars documentary… Dave paying off his punishment for losing the Oscar pool… Bryan Brown talk… Dr Earl enjoying both a RomCom and Munchhausen by Proxy and getting Woke… Dave's latest Disaster Movies… Crushing on the Rock… much love for A Quiet Place… much non-love for A Wrinkle in Time… and lots of Burgess name dropping.
Plus, Dave & Mikey's newest Top Five of 2018, and Dr. Earl's first list.
Movies discussed: Hurricane Heist… The Director & the Jedi… Searching for Sugarman… Skiptrace… Pacific Rim: Uprising (WAR READY)… F/X… Atomic Blonde… When We First Met… Blackway… Ready Player One… Mommy Dead & Dearest… Hostel II… Happy Anniversary… Black Panther… Geostorm… Rampage… A Quiet Place… A Ghost Story… Andre the Giant… Elvis: The Searcher… A Wrinkle in Time… The Florida Project… Arthur Miller: Writer… Blockers
---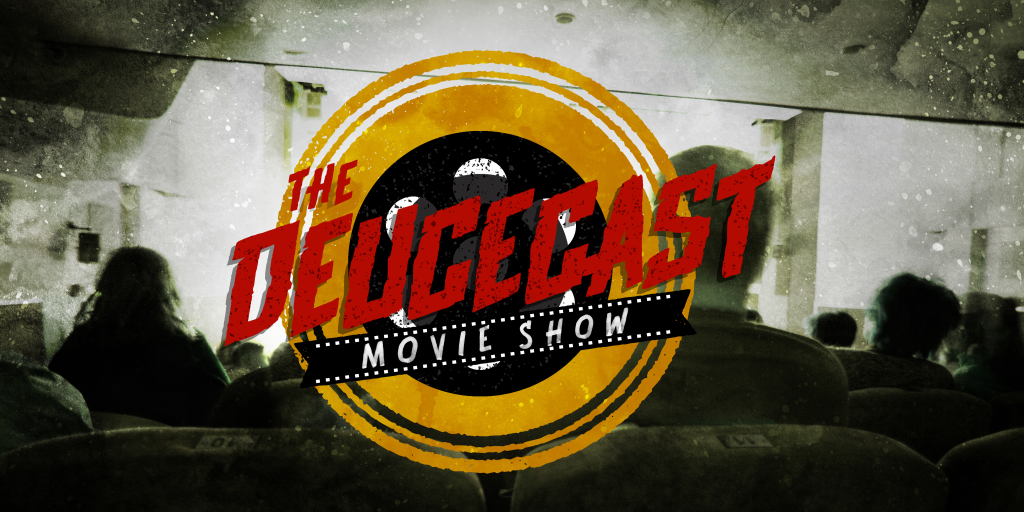 click banner for all episodes and homepage
The Deucecast Movie Show is a podcast done by movie fans for movie fans of all kinds. Hosts Mikey, Pinky, and Dave, along with a rotating cast of fun guests, discuss all sorts of movies–from new to old, fantastic to craptastic and everything in between.  Expect themed episodes, feature lists, favorite movies, and also single-film focuses. Play with movie games like "Denzel" or "The Ryan Philippe Game," then participate in voting in the annual Deucie Awards and yell at us when someone defends a Damon Wayans movie as "nearly the perfect film." If you love movies, then you'll love The Deucecast Movie Show!
We love to interact with our listeners so please subscribe to the podcast and send us an email, tweets, and comments as you listen at your leisure. The more the merrier, so thanks for tuning in!
The Deucecast Movie Show #324 A ReFlicktion Place