In which the guys discuss the 2017 Deucies and some surprise favorites from last year.
It's that time of the year again, where The Deucecast Movie Show presents truly the best movie awards show around, The 5th Annual Deucie Awards!  Forty films are nominated, including films like Lady Bird (6 noms), Star Wars The Last Jedi (6), Blade Runner 2049 (4), Dunkirk (4), Baby Driver (3) and more. Join us for some Deucie Delights.
---
The Deucecast Movie Show #321: Deucie Delights
Dave and Mikey bring in Friend of the Show, Wit Stillman Fan, Lover of Brie (Allison, Larsen & the Cheese), Terrance Malick Apologist, Film Historian and Butt Doctor, the Twitterless Charming Dr Earl, as well as Miss Independent himself, Jeremy Burgess.
All during the show, The Deucie Awards are given out for categories like Best Comedy, Best Sci Fi, Director, Actor and even Best Popcorn Movie!
And the crew gives their picks for the five films of 2017 that they were surprised to enjoy, including Kong Skull Island, Happy Death Day, Baby Driver, Split and more.
Discussion includes:  Burgess and Dr Earl solve racism… the director of "Colossal"… the fun of "47 Meters Down"… the upcoming Universal Monster films… a little Spice (Girls)… winning a DEGOT…
---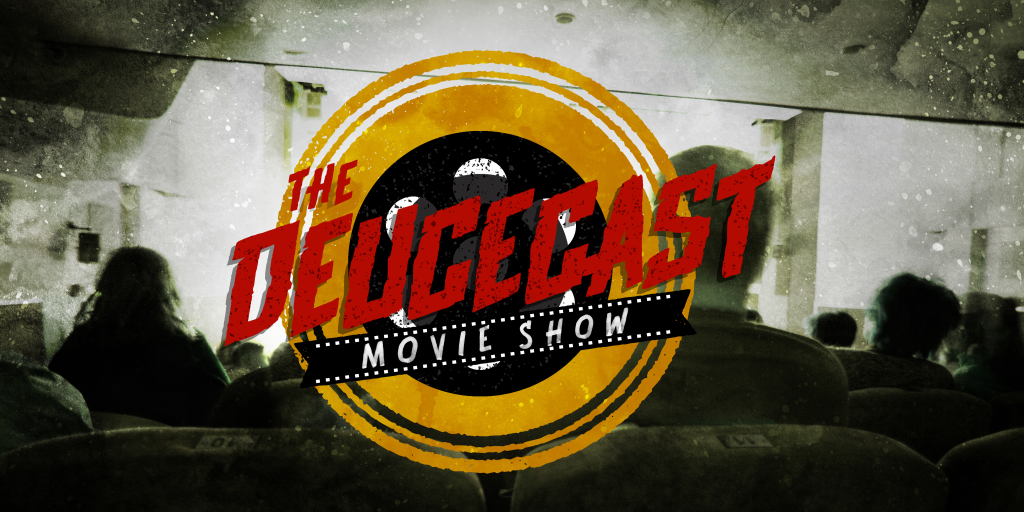 click banner for all episodes and homepage
The Deucecast Movie Show is a podcast done by movie fans for movie fans of all kinds. Hosts Mikey, Pinky, and Dave, along with a rotating cast of fun guests, discuss all sorts of movies–from new to old, fantastic to craptastic and everything in between.  Expect themed episodes, feature lists, favorite movies, and also single-film focuses. Play with movie games like "Denzel" or "The Ryan Philippe Game," then participate in voting in the annual Deucie Awards and yell at us when someone defends a Damon Wayans movie as "nearly the perfect film." If you love movies, then you'll love The Deucecast Movie Show!
We love to interact with our listeners so please subscribe to the podcast and send us an email, tweets, and comments as you listen at your leisure. The more the merrier, so thanks for tuning in!
The Deucecast Movie Show #321: Deucie Delights