In which the guys discuss their Top Ten of 2017.
Finally! The year is coming to a close with this week and next's weeks "2017 In Review" shows, with Mikey & Dave inviting in Friend of the Show, Wit Stillman Fan, Lover of Brie (Allison, Larsen & the Cheese), Terrance Malick Apologist, Film Historian and Butt Doctor, the Twitterless Charming Dr Earl, as well as Miss Independent himself, Jeremy Burgess. First we all discuss our top ten of 2017.
---
The Deucecast Movie Show #320: The Top Ten of 2017
The guys have a quick Oscar recap, on the surprises and boring, a look at what might have won 10 years ago vs now, and of course, Jeremy stays woke.
Then, each host and guest give their own Top Ten of the past year in film, with both award winners (The Shape of Water), the favorites (John Wick Chapter 2) and Dave's indecisiveness (8! and 8A?).
---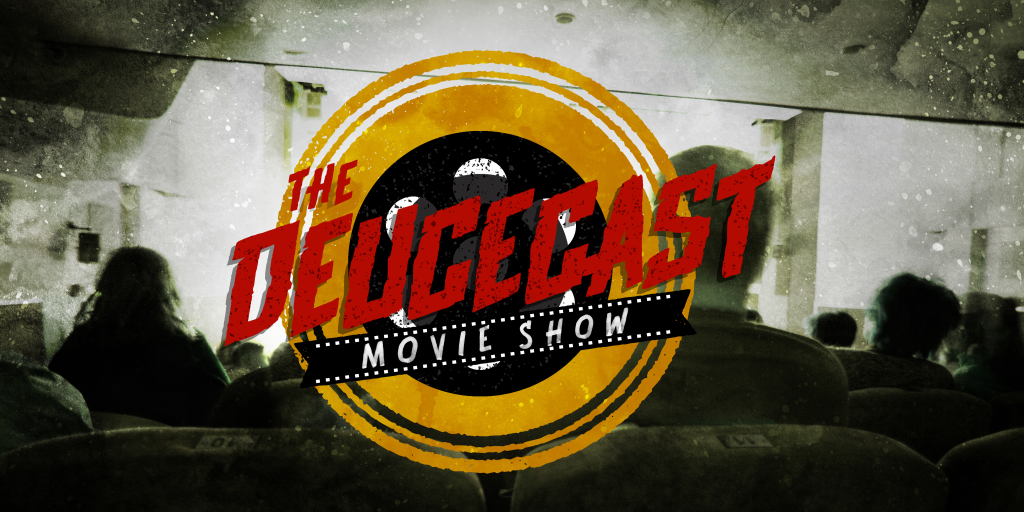 click banner for all episodes and homepage
The Deucecast Movie Show is a podcast done by movie fans for movie fans of all kinds. Hosts Mikey, Pinky, and Dave, along with a rotating cast of fun guests, discuss all sorts of movies–from new to old, fantastic to craptastic and everything in between.  Expect themed episodes, feature lists, favorite movies, and also single-film focuses. Play with movie games like "Denzel" or "The Ryan Philippe Game," then participate in voting in the annual Deucie Awards and yell at us when someone defends a Damon Wayans movie as "nearly the perfect film." If you love movies, then you'll love The Deucecast Movie Show!
We love to interact with our listeners so please subscribe to the podcast and send us an email, tweets, and comments as you listen at your leisure. The more the merrier, so thanks for tuning in!
The Deucecast Movie Show #320: The Top Ten of 2017