In which the guys discuss the Spring Preview.
Just a small crew in The Deucecast Studios, and Mikey and Dave take an hour and check out the next few months of Cinema with the Spring Preview.
---
The Deucecast Movie Show #319: Beirut in the 80s (The Spring Preview)
Among many of the topics discussed, the guys talk about the good — and bad — of Jennifer Lawrence's latest career choices… the number of faith based films coming out soon… Beirut in the 80s… Non Madea Tyler Perry movies… excitement over Avengers… excitement over Hurricane Heist… seeing The Rock in everything… and Solo talk
Previews include Death Wish, Red Sparrow, A Quiet Place, Solo: A Star Wars Story, Deadpool 2, Rampage, Ready Player One, Pacific Rim Uprising, Love Simon and many, many more.
---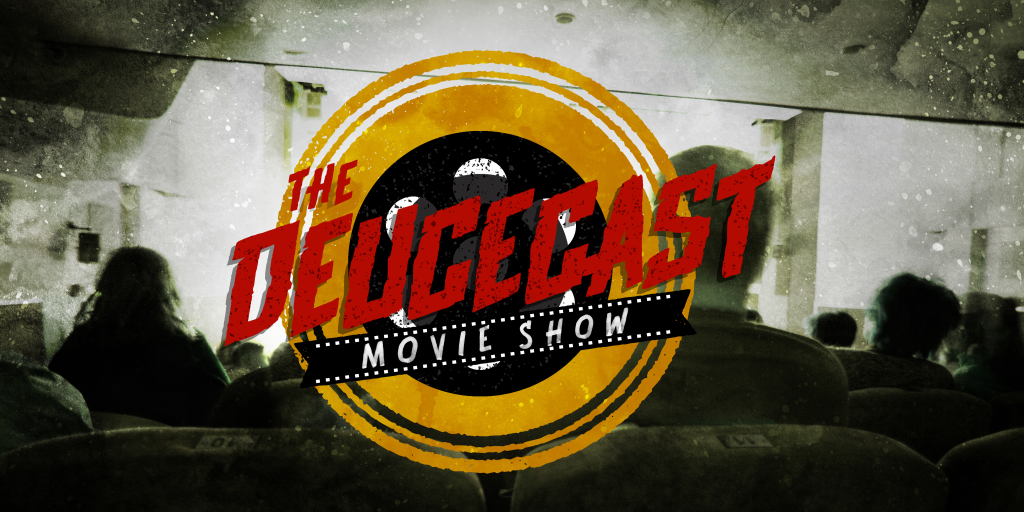 click banner for all episodes and homepage
The Deucecast Movie Show is a podcast done by movie fans for movie fans of all kinds. Hosts Mikey, Pinky, and Dave, along with a rotating cast of fun guests, discuss all sorts of movies–from new to old, fantastic to craptastic and everything in between.  Expect themed episodes, feature lists, favorite movies, and also single-film focuses. Play with movie games like "Denzel" or "The Ryan Philippe Game," then participate in voting in the annual Deucie Awards and yell at us when someone defends a Damon Wayans movie as "nearly the perfect film." If you love movies, then you'll love The Deucecast Movie Show!
We love to interact with our listeners so please subscribe to the podcast and send us an email, tweets, and comments as you listen at your leisure. The more the merrier, so thanks for tuning in!
The Deucecast Movie Show #319: Beirut in the 80s (The Spring Preview)