There's always room for more reflicktions.
Another December, another ReFlicktions!  Pinky has gone for good, so Mikey and Dave welcome in Friend of the Show, Wit Stillman Lover, Film Historian, Brie Fan (Larsen, Allison, Cheese), Terence Malick Apologist & Nobel Prize Winning Turn Your Head and Cough Guy Dr Earl!
---
The Deucecast Movie Show #307: The ReFlicktions Room
Lots of new movies and Oscar bait come up in this episode, along with the ups and downs of Jim Carrey's career and the strange life of Tommy Wiseau, director of The Citizen Kane of Bad Movies, "The Room"
Then the Top Five for the guys go topsy turvy, and Dr. Earl joins in the movie assignments!
Movies discussed:
Fist Fight… Coco… Murder on the Orient Express… Three Billboards Outside of Ebbing Missouri… The Big Sick… Jim & Andy: The Great Beyond… Caffeine… Unforgettable… Land Line… Lady Bird… Split… Too Funny to Fail: The Life & Death of the Dana Carvey Show… The Disaster Artist… The Room… Beauty & the Beast… Bachelor Party… The Great Wall…
---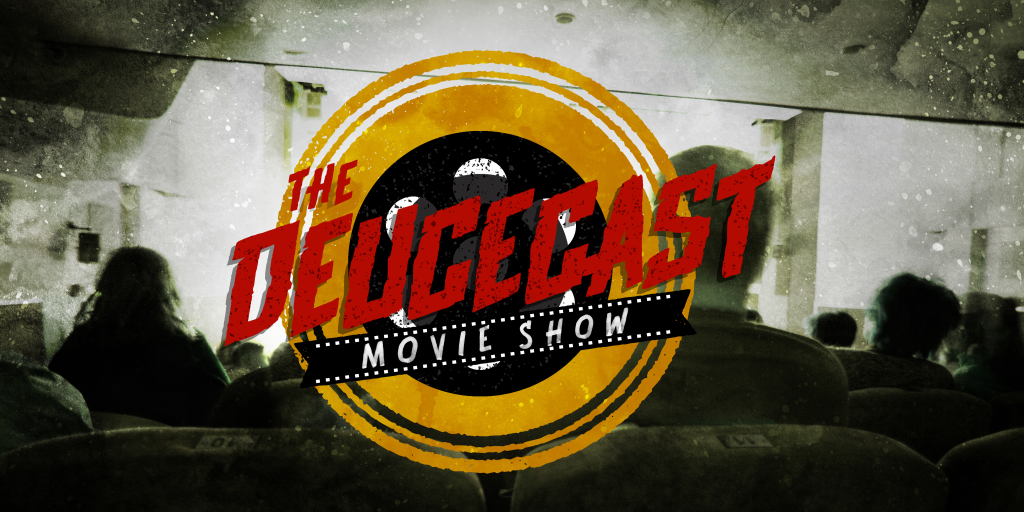 click banner for all episodes and homepage
The Deucecast Movie Show is a podcast done by movie fans for movie fans of all kinds. Hosts Mikey, Pinky, and Dave, along with a rotating cast of fun guests, discuss all sorts of movies–from new to old, fantastic to craptastic and everything in between.  Expect themed episodes, feature lists, favorite movies, and also single-film focuses. Play with movie games like "Denzel" or "The Ryan Philippe Game," then participate in voting in the annual Deucie Awards and yell at us when someone defends a Damon Wayans movie as "nearly the perfect film." If you love movies, then you'll love The Deucecast Movie Show!
We love to interact with our listeners so please subscribe to the podcast and send us an email, tweets, and comments as you listen at your leisure. The more the merrier, so thanks for tuning in!
The Deucecast Movie Show #
307: The ReFlicktions Room