What movies are streaming for holiday downtime?
With the holiday season fast approaching, you'll have plenty of time to watching movies on whatever platform you subscribe to. But the hard part is figuring out… what are you in the mood for streaming?
---
The Deucecast Movie Show #306: Islands in the Streaming 2: In the Mood
The Deucecast Movie Show #306: Islands in the Streaming 2: In the Mood
That's where Dave, Mikey & Pinky come in, bringing in Friend of the Show Wit Stillman Fan, Film Historian, Brie Fan (Larsen, Allison, Cheese), Terence Malick Apologist and Nobel Prize Winning Turn Your Head and Cough Guy, Dr Earl!!!
The guys tackle different genres and tell you which movies they recommend under each.
Action, Animation, Comedy, Documentary, Drama, Horror/Suspense, Kids & Family, Sci/Fi Fantasy, Chick Flicks and then each gives a "wild card", one more recommendation that doesnt fit under any category.
Movies across Amazon, Netflix, Starz, HBO Go and more.  Almost 50 films to choose from, to give you something to watch!
---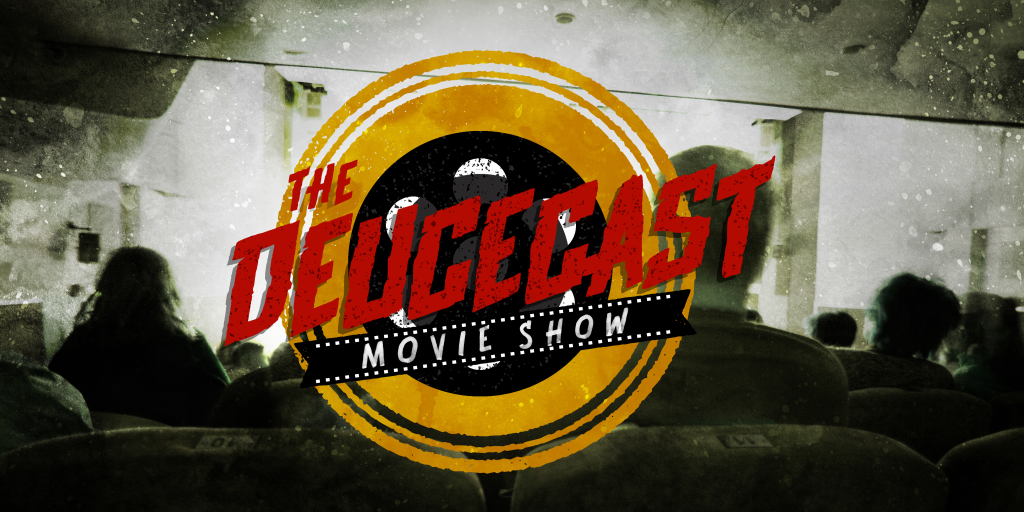 click banner for all episodes and homepage
The Deucecast Movie Show is a podcast done by movie fans for movie fans of all kinds. Hosts Mikey, Pinky, and Dave, along with a rotating cast of fun guests, discuss all sorts of movies–from new to old, fantastic to craptastic and everything in between.  Expect themed episodes, feature lists, favorite movies, and also single-film focuses. Play with movie games like "Denzel" or "The Ryan Philippe Game," then participate in voting in the annual Deucie Awards and yell at us when someone defends a Damon Wayans movie as "nearly the perfect film." If you love movies, then you'll love The Deucecast Movie Show!
We love to interact with our listeners so please subscribe to the podcast and send us an email, tweets, and comments as you listen at your leisure. The more the merrier, so thanks for tuning in!
The Deucecast Movie Show #
306: Islands in the Streaming 2: In the Mood