Tis the season for overstuffed movies.
You'd think that with discussing long movies, Dave, Mikey & Pinky would make it a overstuffed long episode. Ironically, it only takes them an hour to tell you about their favorite movies that clock in at 150 minutes or more.
---
The Deucecast Movie Show #303: Overstuffed Movie Delights
The Deucecast Movie Show #303: Overstuffed Movie Delights
And what discussion about being long winded would be complete without the long winded Film Historian himself, the Wit Stillman fan, the Brie Lover (Allison, Larsen & the cheese), the Terrance Malick Apologist and winner of the Nobel Prize for Proctology, Dr Earl.
Kicking off the episode, Birthday Movies reminds you of the fabulous films that came out in previous Novembers like Fred Claus (2007) and Starship Troopers (1997) and Piranha II (1982) and of course Dave's 50th favorite film of all time, The Bodyguard!
Plus, a great reminder of Dr Earl's official diagnosis concerning the death of Whitney Houston.
Then, a rousing game of Denzel, with names like Harrison Ford and Martin Starr and Sam Waterston and of course, Denzel Washington!
Then, the Top Five takes on "overstuffed" movies, as in, those movies running 2 and a half hours or longer.  The crew gives movies ranging from 153 minutes to a whopping 295 minutes… and if you watched all 20 of these films straight in a row, you'd be watching for almost 65 straight hours.
Overstuffed films like Magnolia… Heat… Short Cuts… a Lord of the Rings film… JFK… and if you've ever wondered what is the most Inuit movie ever made, please pull up a sitting room chair to Dr. Earl's pretentious corner.
Also, Mikey's Wyatt Earp loses again to Dave's Tombstone.
And finally, America's favorite movie podcast segment featuring the musical stylings of OMD… Pretty in Pink!
---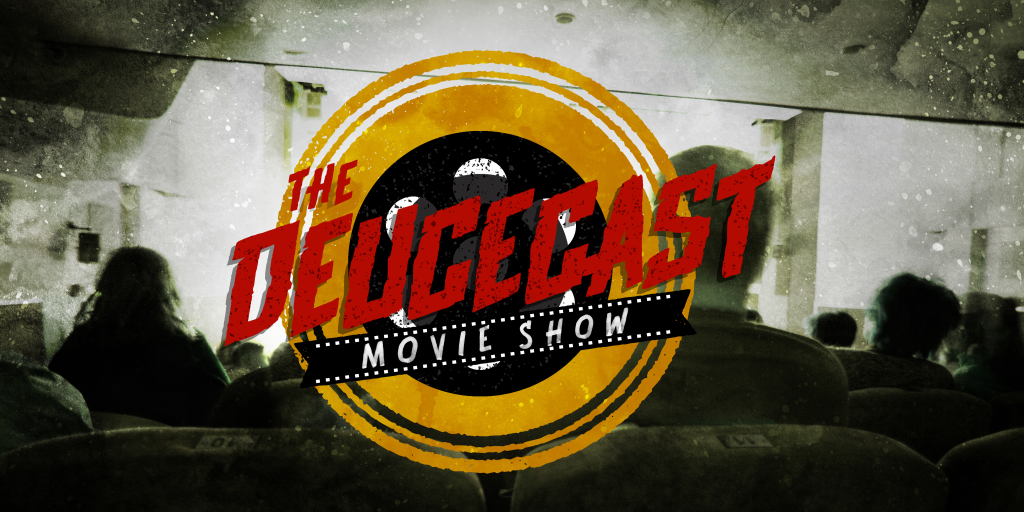 click banner for all episodes and homepage
The Deucecast Movie Show is a podcast done by movie fans for movie fans of all kinds. Hosts Mikey, Pinky, and Dave, along with a rotating cast of fun guests, discuss all sorts of movies–from new to old, fantastic to craptastic and everything in between.  Expect themed episodes, feature lists, favorite movies, and also single-film focuses. Play with movie games like "Denzel" or "The Ryan Philippe Game," then participate in voting in the annual Deucie Awards and yell at us when someone defends a Damon Wayans movie as "nearly the perfect film." If you love movies, then you'll love The Deucecast Movie Show!
We love to interact with our listeners so please subscribe to the podcast and send us an email, tweets, and comments as you listen at your leisure. The more the merrier, so thanks for tuning in!
The Deucecast Movie Show #303: Overstuffed Movie Delights