Steve Glosson leaves the GOLiverse to remember Transformers: The Movie with shazbazzar and JediShua for 86 TechnoRetro minutes of fun.
Unicron, Galvatron, and Soundwave are no match for Steve Glosson, JediShua, and shazbazzar as they look back at Transformers: The Movie.
      
---
[iframe url="http://html5-player.libsyn.com/embed/episode/id/4573709/height/500/width/920/theme/custom/autoplay/no/autonext/no/thumbnail/yes/preload/no/no_addthis/no/direction/backward/render-playlist/yes/custom-color/089efc/" width="920″ height="500″]
---
We got Decepticons at the gates!  There's Decepticons in the air!  Decepticons inside the walls!  Decepticons, Decepticons, Decepticons!  If we beat them off the walls, they're still in the air.  If we shoot them out of the air, they're still at the gates!  So where does that leave us?  Nowhere, that's where!"  (Blurr)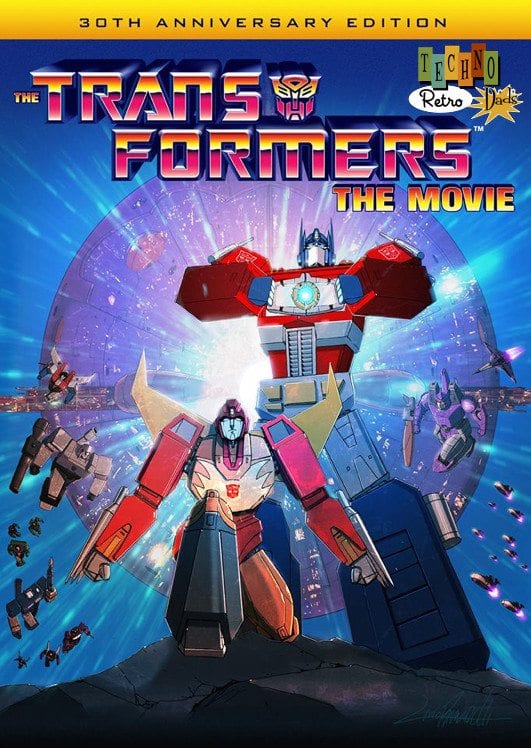 After two seasons on television, in the midst of a wildly successful line of toys in stores, Hasbro and Marvel do the unthinkable. They kill off several Transformers in Transformers: The Movie.  Even the leaders of the Autobots and Decepticons aren't spared from landing in the junkyard.  The death of Optimus Prime is the stuff of geek legend, and JediShua was there to experience it all!  On the thirtieth anniversary of the release of Transformers: The Movie, SuperFriend Steve Glosson travels through time and space from the GOLiverse to join TechnoRetro Dads to rewatch, relive, and…
Wait a second!  Not everyone saw Transformers: The Movie in 1986?  Tune in as TechnoRetro Dads meet Geek Out Loud for discussion of the cartoon, the movie, and the toys that transformed metallic vehicles into one of the most popular franchises from the '80s onward.
In the NEWS…
Harry Potter has a Cursed Child in a new book. Oregon Trail leaps from the digital realm to a tabletop near you. Halloween decorations star to hit stores.  PLUS: shazbazzar and JediShua get ducky with Richard and Sarah on Skywalking through Neverland!  They remember thirty years of Howard the Duck.
With jokes, music, vocalized sound effects and more, your Monday will be fun today with 86 minutes of nostalgic memories of 1986. After all, we had Transformers on TV, in theaters, and in our hands.
Share and Enjoy!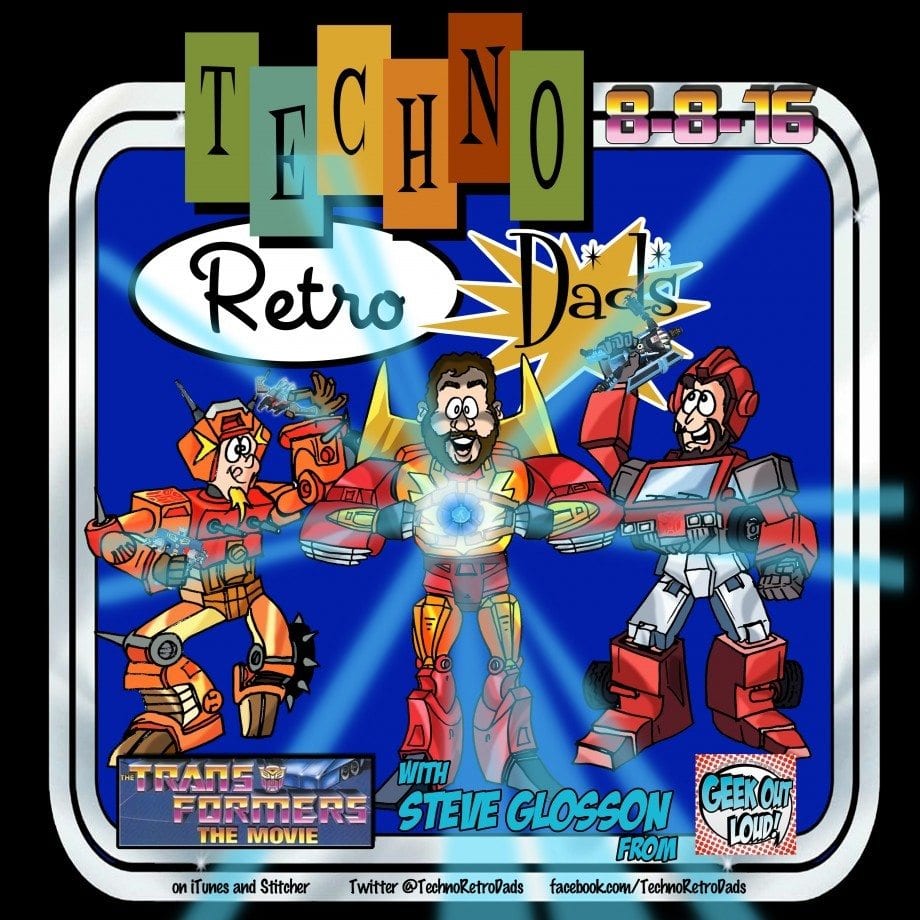 About TechnoRetro Dads
Join shazbazzar and JediShua each week for a look back at the '70s and '80s as they share the fun and fandom of their youth with their families and friends. Topics include TV, film, music, toys, and games of the '70s and '80s as well as franchises which have continued into the 21st Century, like Star Wars, TRON, The Dark Crystal, Transformers and The Last Starfighter. TechnoRetro Dads are a blend of new and old as stories are passed down from one generation to the next.
If you're a TechnoRetro Dad, the child of one, or just fondly remember the sci-fi/fantasy properties of the '70s and '80s, then this podcast is for you!