How do you know she's a witch?  Well, if she weighs less than a duck, burn her!  But how do you know if she's the worst witch?  Ask Umbridge.
'Tis the season to eat, wear, use, and sing about Pumpkin Spice.  Steve Glosson teams up with shazbazzar and JediShua for a parody masterpiece sampling Vanilla Ice sampling Queen and David Bowie.  It's unoriginal, but it's fun. And then there's the Worst Witch!
---
[iframe url="http://html5-player.libsyn.com/embed/episode/id/4715543/height/90/width/920/theme/custom/autoplay/no/autonext/no/thumbnail/yes/preload/no/no_addthis/no/direction/backward/render-playlist/no/custom-color/089efc/" width="920″ height="90″]
---
---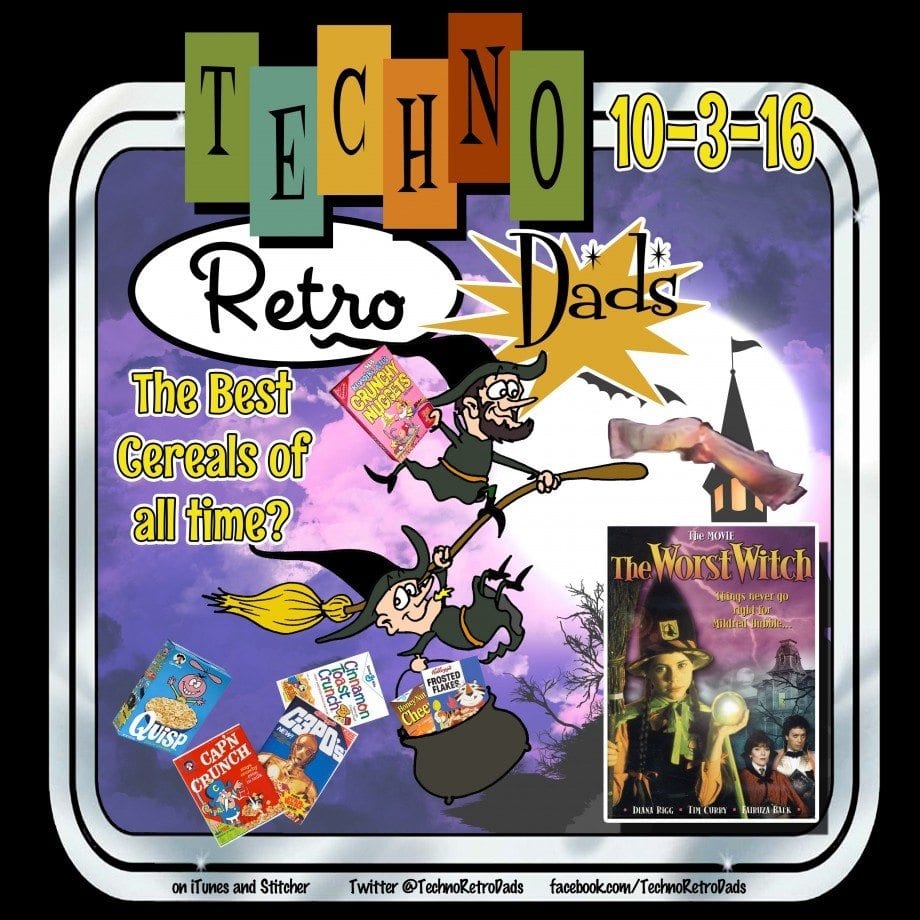 TechnoRetro Dads: Which Witch Watches The Worst Witch?
October has arrived, and black is the new orange…or something like that. JediShua and shazbazzar delve into a variety of topics and get sidetracked along the way in this witchy episode of TechnoRetro Dads. With input from awesome EarBud Armando and a massive Pumpkin Spice crossover with The Big Honkin' Show with Superfriend Steve Glosson will ensure you are entertained in this Monday afternoon release.
In the NEWS…
Collegians from ASU New College artistically represent what Ready Player One means to them as production on the movie continues.
Jon Favreau directs Gnomes & Goblins, a virtual reality movie.
The Dark Crystal gets more love from Funko as ReAction figures.
We Love Our Cereal…
MrBreakfast.com continues to poll cereal lovers to discover the public's favorite cereal.  In the end, we wonder whether favorites are truly favorites, or are they simply chosen because of nostalgic memories of childhood. Cinnamon Toast Crunch makes it to the top ten, but fails to secure the number one spot…so far.
Family Circle (sort of)
The 'Dads try to get their kids to watch the very dated 1986 made-for-tv movie, The Worst Witch. With Tim Curry, Fairuza Balk, and Mrs. Garrett, the slow pace and lackluster green screen special effects make this first onscreen adaptation of Jill Murphy's books less-than-ideal entertainment this October. Never fear, though, The Worst Witch has had various onscreen versions since 1986 and with a new Netflix series in the works for 2017, we haven't heard the end of Mildred Hubble.
History Lesson
Creepiness continues with The Evil Dead, Prometheus, and Dawn of the Planet of the Apes.  PLUS: Take flight with Sky Captain and the World of Tomorrow and Airplane II: The Sequel.
So strap on a witchy nose, glue on a wart, frizz your hair, adorn a pointy hat, grab your favorite flying broom, and tune in to TechnoRetro Dads.  In the meantime, tell us your #TechnoRetro memories about witches, wizards, or anything spooky via electronic-M (podcast@TechnoRetroDads.com) or via voicemail at (209)TR-TRDAD.  We want to hear from you!
FORCE FRIDAY "TOYS IN THE ATTIC" SPECIAL EDITION!
Due to unforeseen circumstances and a very busy season, we regret not having a regular episode at the appointed time this Monday, therefore we have provided for your listening entertainment a Force Friday "Toys in the Attic" special edition of TechnoRetro Dads with Teresa Delgado from Star Wars Bookworms, Disney Vault Talk, Fangirls Going Rogue, and Rebel Yell.  You're welcome!
Share and Enjoy!
About TechnoRetro Dads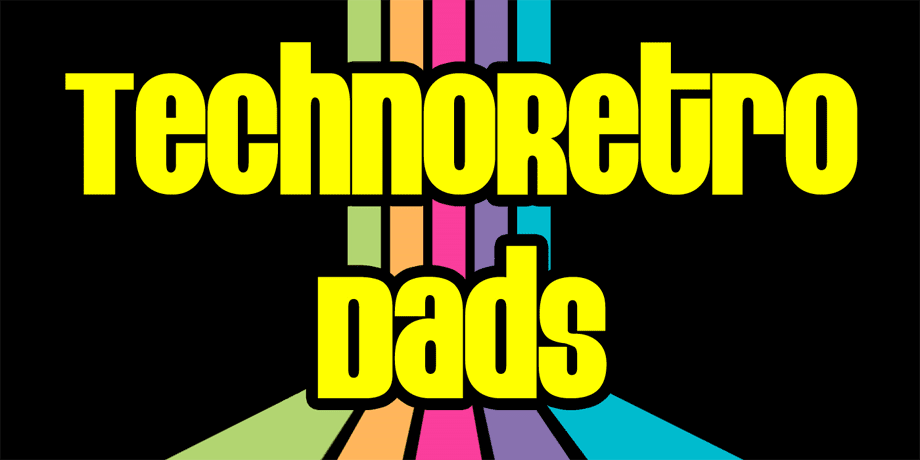 Join shazbazzar and JediShua each week for a look back at the '70s and '80s as they share the fun and fandom of their youth with their families and also their friends. Topics include TV, film, music, toys, and games of the '70s and '80s as well as franchises which have continued into the 21st Century, like Star Wars, TRON, and Battlestar Galactica. TechnoRetro Dads is a blend of new stories and also old legends as fun times are passed down from one generation to the next.
If you're a TechnoRetro Dad, the child of one, or just fondly remember the greatest movies, television, games and music of the 70s and 80s, then this podcast is for you!