Splish-splash, Madison was taking a bath, but had to dry off her lower half before Allen Bauer discovered her looking like a fish out of water in Splash.
Ron Howard's Splash turned thirty-five this weekend and Daryl Hannah and Tom Cruise look the same they did in 1984 when this rom/com was first released.
Try on your best Irish accent, fill up a bowl with beans (but not too full), and pull your flashy, splashy green suit out of the closet for next Sunday as shazbazzar and JediShua travel back and forth through time in TechnoRetro Dads.  Then, only then, can you tune in to Levar Burton Reads (it's like Reading Rainbow for adults).  Thanks, T-Bird!
We Love Our Cereal
The Roving Spoonster finds places to eat cereal all round the United States while shazbazzar risks injury to his still recovering gums with a bowl of Cap'n Crunch's Chocolatey Berry Crunch splashed with milk.  A singular question arises: "How powerful are the Soggies?"
Saturday Mornings: Video Games Cartoons
Sure, you remember Pac-Man and Super Mario Bros. Super Show, but were you around when Pole Position seemed like Speed Racer and Knight Rider made a guest appearance on M.A.S.K.?  Was the Legend of Zelda the adventure you craved?  Maybe you're one of several EarBuds who witnessed Kevin splash into the games like Flynn into TRON in Captain N: The Game Master.  Whatever your interest, from cute to captivating, '80s and '90s Saturday mornings (and weekday afternoons) were able to capitalize on consumers' interest in video games whenever and wherever possible.  SuperFriends and EarBuds remember some shows that made a lasting impact on them back in the day.
Let's All Go to the Movies: Splash
Tom Hanks is rescued by Darryl Hannah as John Candy and Eugene Levy seek their own interests in this thirty-five year-old romantic comedy that had us rolling as kids and continues to provide a good time in Ron Howard's Splash.  This very well might have been your father's The Little Mermaid if he was part of Generation X.
Star Wars Scrapbook
In anticipation for the upcoming Star Wars Celebration in Chicago, shazbazzar and JediShua cover what was happening in our galaxy this month in the '90s with the likes of Steroid Luke, Hahnold Swartzenegger, and Yoda Garcia and other memories from twelve to twenty-two years ago when Star Wars was making a big splash twenty to thirty years after its inception.
Feedback
The EarBuds and RetroZappers are making their own splash on TechnoRetro Dads this week as Stuffedy tries to let us in on a free play point-and-click adventure online and Joey of the Animanicast finds his Indiana Jones role-playing game book as well as Palpatine and Shmi in The Young Indiana Jones Chronicles.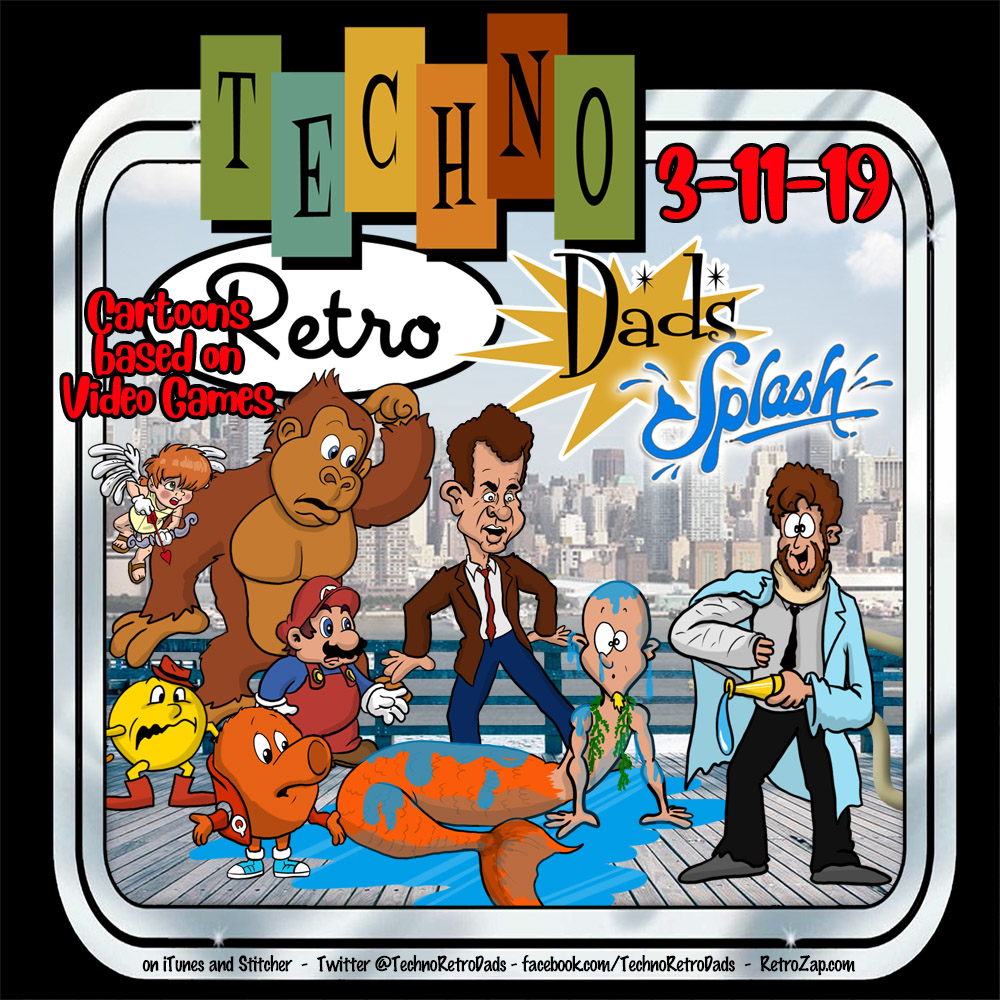 Thanks for tuning in to TechnoRetro Dads, EarBuds!  Be sure to check out episodes you may have missed on iTunes, Apple Podcasts, or at TechnoRetroDads.libsyn.com.  Don't forget to rate and review TechnoRetro Dads on iTunes, share us and with us on social media, get TechnoRetro merch at TeePublic, and join discussions on Discord about toys, cereal, games, movies and/or shows from the '70s and '80s by giving the 'Dads your feedback via voice mail at (209) 878-7323 or sending us your mp3dback via electronic-M to podcast@TechnoRetroDads.com.
Share and enjoy!
---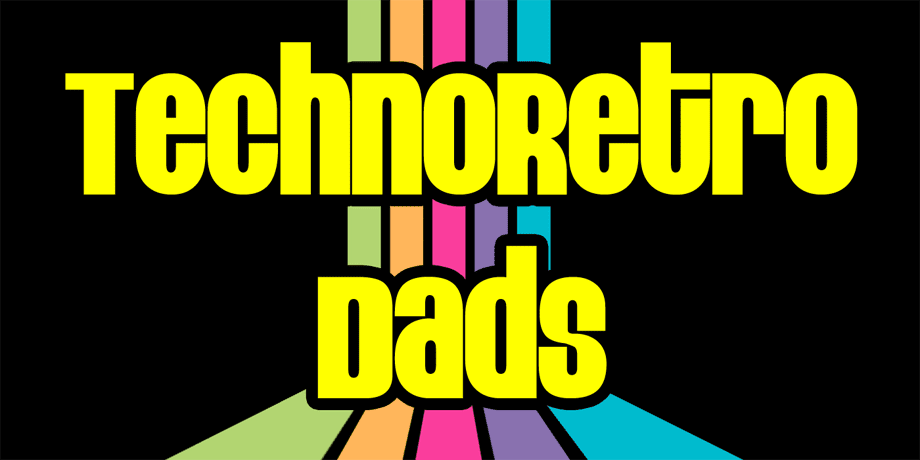 click banner for all episodes and homepage!
Join shazbazzar and JediShua each week for a look back at the '70s and '80s as they share the fun and also fandom of their youth with their families, friends, and EarBuds. Topics include TV, film, music, toys, and games of the '70s and '80s like Atari, Nintendo, Sega, and arcade games as well as franchises which have continued into the 21st Century, like Star Wars, TRON, Pac-Man, and more. TechnoRetro Dads creates new stories as old legends are passed down from one generation to the next.
If you're a TechnoRetro Dad, the child of one, or just appreciate the '70s and '80s, then this podcast is definitely for you!