Ebenezer Scrooge won't dampen your Christmas spirit while you're listening to TechnoRetro Dads in the sixth UnScrooged special!
JediShua and shazbazzar unScrooge even the most humbuggiest hearts on their window-shopping excursion with blue-light specials and bargains at the flea market that will bring savings to your wallet — in fact, it's all free!  Download and listen for holiday health and happiness.
'Tis the season of Star Wars with The Rise of Skywalker, and of course the 'Dads seen it…once or twice.  Now shazbazzar and JediShua go window shopping and find special last-minute gifts for each other in the spirit of Emmet Otter's Jug-Band Christmas (or The Gift of the Magi, if you prefer).
Take 77 minutes of music with you on your last day of work and final shopping trips this weekend with tunes by Buster Poindexter, Kurt Russell, John Kirby, The Monkees, Brian Setzer, Yogi Yorgesson, Danger Danger, Dropkick Murphys, William Shatner, Ray Stevens, The Matinee, Cyndi Lauper, and more.  Experience cartoon voices from The Smurfs, ALF, The Transformers, Pinky and the Brain, G.I.Joe, and Pac-Man.  Finally, plug into the Christmas spirit with Star Wars and video game music.  It's the sixth edition of UnScrooged — share and enjoy!
Merry Christmas, EarBuds!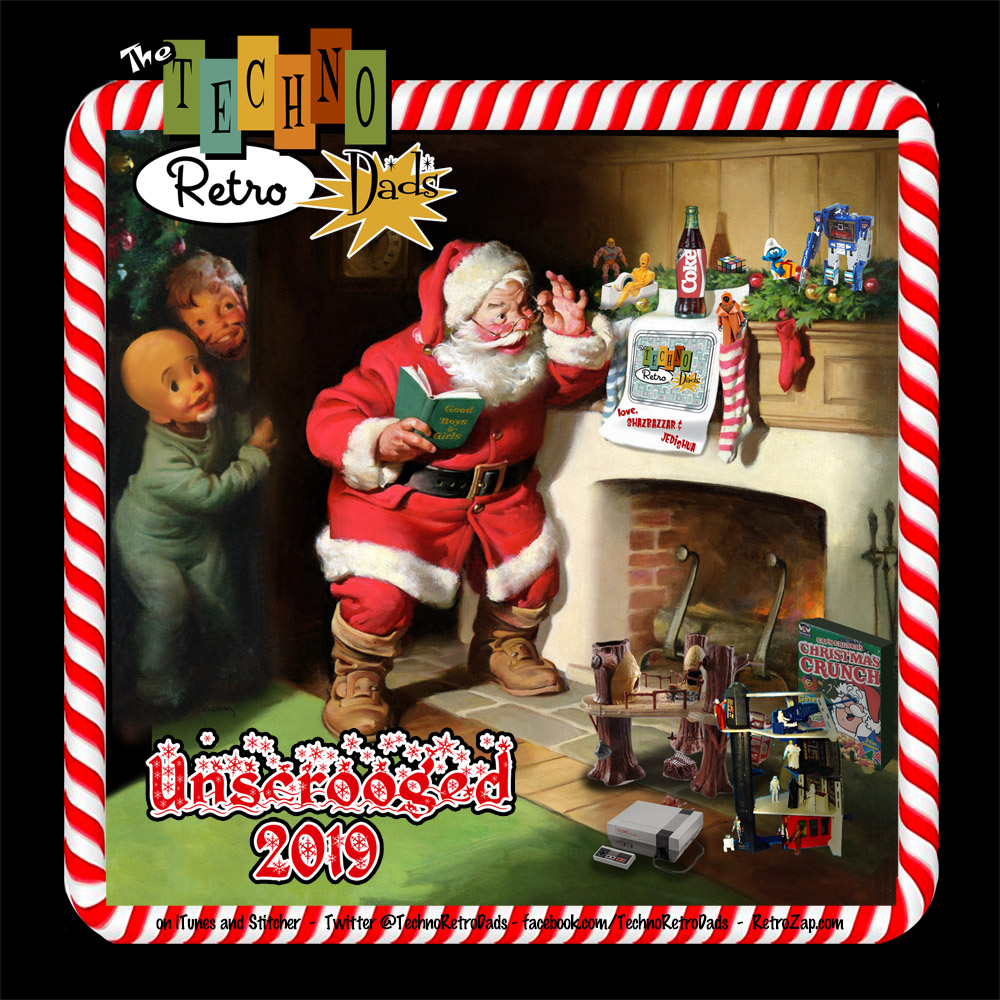 Thanks for tuning in to TechnoRetro Dads, EarBuds!  Go online for more TechnoRetro Dads on iTunes, Apple Podcasts, Stitcher, RetroZap.com, or TechnoRetroDads.libsyn.com.  Pick up your TechnoRetro Dads merchandise at TeePublic.  Don't forget to rate and review TechnoRetro Dads on iTunes, share us and with us on social media, get TechnoRetro merchandise at TeePublic, and join discussions on Discord about toys, cereal, games, movies and/or shows from the '70s and '80s by giving the 'Dads your feedback via voice mail at (209) 878-7323 or sending us your mp3dback via electronic-M to podcast@TechnoRetroDads.com.
Share and enjoy!
---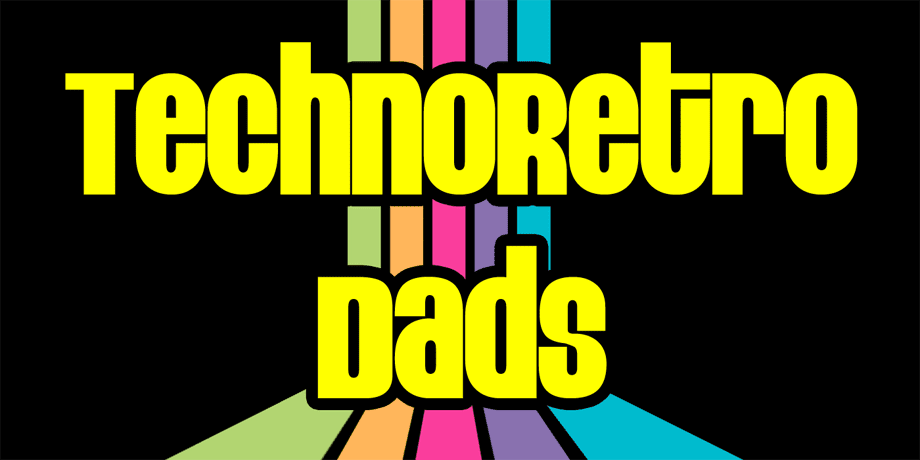 click banner for all episodes and homepage!
Join shazbazzar and JediShua each week for a look back at the '70s and '80s as they share the fun and also fandom of their youth with their families, friends, and EarBuds. Topics include TV, film, music, toys, and games of the '70s and '80s like Atari, Nintendo, Sega, and arcade games as well as franchises which have continued into the 21st Century, especially Star Wars. The TechnoRetro Dads create new stories as old legends are passed down from one generation to the next.
If you're a TechnoRetro Dad, the child of one, or just appreciate the '70s and '80s, then this podcast is definitely for you!