Halloween is a cultural phenomenon when people can dress up in the strangest outfits and not feel like they're out of place at all.
JediShua and shazbazzar celebrate trick-or-treating with friends and fellow RetroZappers in preparation for this week's fun and freaky activities (and eat lots of candy).
It's the last Monday before Halloween, the National Peanut Festival, November, and the return to standard time.  Oh, yeah, and the first Monday after the last trailer for a Skywalker saga Star Wars movie.  Yep.  There's lots to talk about today.  PLUS: jokes from our friends and fellow RetroZap celebrities.
In the NEWS:
Emmett Otter's Jug Band Christmas is being rewritten, rescored, and remade…maybe.
We Want Candy!
Get out your plastic pumpkins and pillow cases; trick-or-treat is almost here!  We remember some of our favorite sugary treats from Halloweens past as we scrounge around in our closet floors and find remnants of forty-or-so years gone by.  This year's top treats are also in the mix.
Creative Costumes
EarBuds and SuperFriends share memories of trick-or-treating in costumes from boxes, costumes made of boxes, and costumes created by moms, dads, and kids and kids-at-heart.
Star Wars Scrapbook
With the final trailer of the Skywalker saga available for viewing, rewinding, and viewing again and again (slow-motion and pause enabled), shazbazzar and JediShua start speculating in earnest based on what little has been shown so far.  Let the hype begin!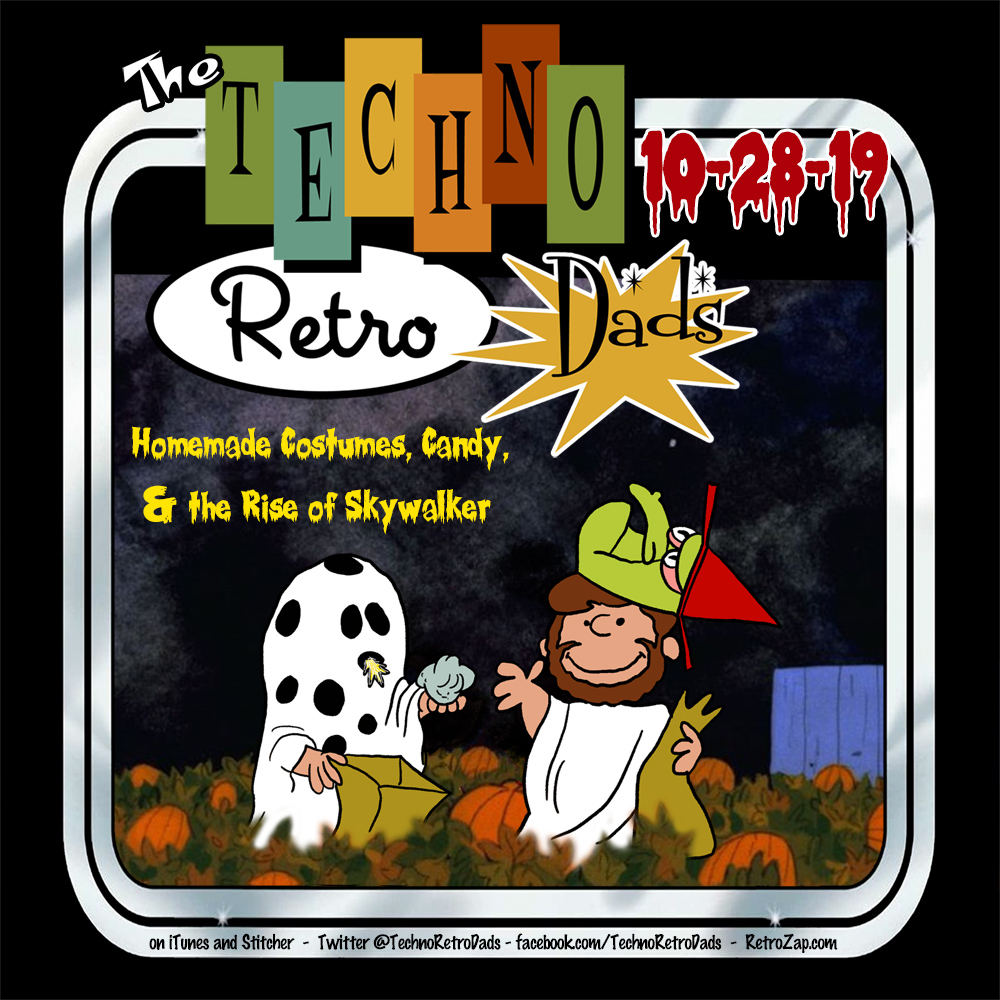 Thanks for tuning in to TechnoRetro Dads, EarBuds!  Go online for more TechnoRetro Dads on iTunes, Apple Podcasts, Stitcher, RetroZap.com, or TechnoRetroDads.libsyn.com.  Pick up your TechnoRetro Dads merchandise at TeePublic.  Don't forget to rate and review TechnoRetro Dads on iTunes, share us and with us on social media, get TechnoRetro merchandise at TeePublic, and join discussions on Discord about toys, cereal, games, movies and/or shows from the '70s and '80s by giving the 'Dads your feedback via voice mail at (209) 878-7323 or sending us your mp3dback via electronic-M to podcast@TechnoRetroDads.com.
Share and enjoy!
---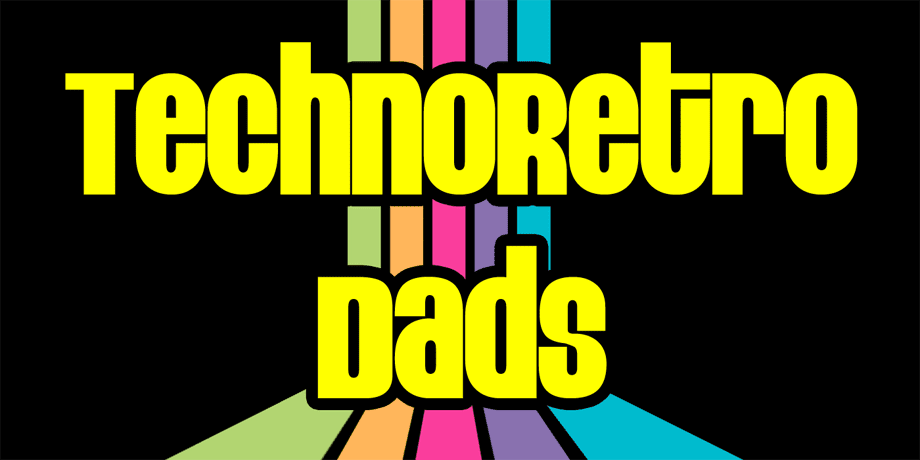 click banner for all episodes and homepage!
Join shazbazzar and JediShua each week for a look back at the '70s and '80s as they share the fun and also fandom of their youth with their families, friends, and EarBuds. Topics include TV, film, music, toys, and games of the '70s and '80s like Atari, Nintendo, Sega, and arcade games as well as franchises which have continued into the 21st Century, like Star Wars, Indiana Jones, Back to the Future, Battlestar Galactica, The Dark Crystal and more. TechnoRetro Dads creates new stories as old legends are passed down from one generation to the next.
If you're a TechnoRetro Dad, the child of one, or just appreciate the '70s and '80s, then this podcast is definitely for you!