TechnoRetro Dads: Steppin' Into the Twilight Zone
There is a fifth dimension beyond that which is known to Dads. We look at Twilight Zone: The Movie, the classic show, and the Golden Earring song and misheard lyrics of 80's songs.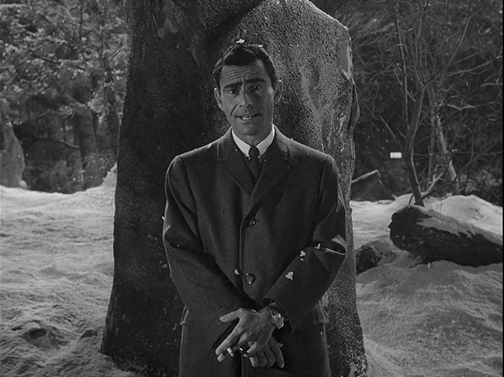 For more than 60 years the Twilight Zone has given us a ton of stories to fill us with dread and make us think about the world. Jay and Shua look back on the classic TV show, the Movie, and the Golden Earring. But are we hearing those lyrics correctly?
In the NEWS
Cobra Kai returns in January and it's been renewed for a season 4!
We recommend some great new books featuring art from video games
Would you try pumpkin spice Mac and Cheese?
We honor the memory of Eddie Van Halen
Let's All Go to the Movies – Twilight Zone: The Movie
In 1983 four legendary directors put together some Rod Serling-esque stories to give us Twilight Zone – The Movie. We look back at the origins of Rod Serling's creation and how it evolved into the movie and future versions of the show.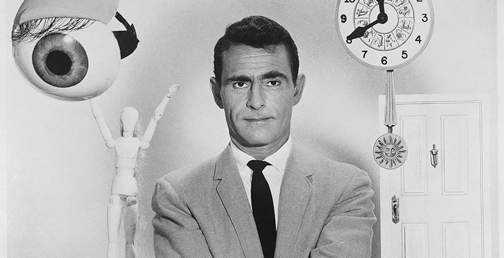 TechnoRetro Dads – Vinyl Scratchback
Twilight Zone also inspired (sorta) a classic 80's song by Golden Earring. This song was a definite product of the 80's but we may not have been hearing all the lyrics correctly. We figure out what they really said and also share some other wacky misinterpretations of lyrics.
Thanks for continuing to tune in to TechnoRetro Dads, EarBuds!  Go online for more TechnoRetro Dads on iTunes, Apple Podcasts, Stitcher, RetroZap.com, or TechnoRetroDads.libsyn.com.  Pick up your TechnoRetro Dads merchandise at TeePublic.  Don't forget to rate and review TechnoRetro Dads on iTunes, share us and with us on social media, get TechnoRetro merchandise at TeePublic, and join discussions on Discord about toys, cereal, games, movies and/or shows from the '70s and '80s by giving the 'Dads your feedback via voice mail at (209) 878-7323 or sending us your mp3dback via electronic-M to podcast@TechnoRetroDads.com.
Share and enjoy!
---
click banner for all episodes and homepage!
Join Jovial Jay and JediShua each week for a look back at the '70s and '80s as they share the fun and also fandom of their youth with their families, friends, and EarBuds. Topics include TV, film, music, toys, and games of the '70s and '80s like Atari, Nintendo, Sega, and arcade games as well as franchises which have continued into the 21st Century, especially Star Wars, Tron, and Back to the Future. The TechnoRetro Dads create new stories as old legends are passed down from one generation to the next.
If you're a TechnoRetro Dad, the child of one, or just appreciate the '70s and '80s, then this podcast is definitely for you!