Star Wars week has arrived and as The Rise of Skywalker will conclude the Skywalker Saga, we hope your experience is bright…light… May the Force be with you.
From their first viewing of Star Wars in 1977 to The Last Jedi in 2017, shazbazzar and JediShua look back at their theatrical experiences over forty years of the Skywalker Saga and their earliest memories as the anticipation grows for The Rise of Skywalker.
Join shazbazzar and JediShua for an "uncut" and "raw" episode of TechnoRetro Dads in this Star Wars Scrapbook covering eight movies, several theaters, and a handful of states as we recall our lifetime of involvement with the Skywalker family in the films that have had the biggest impact on our lives.  Yes, we know it's not 77 minutes long this week, but there is a lot of Star Wars for everyone to share and enjoy this week.  We didn't want to tread on your time or make you spill your Coke.
May the Force Be with you.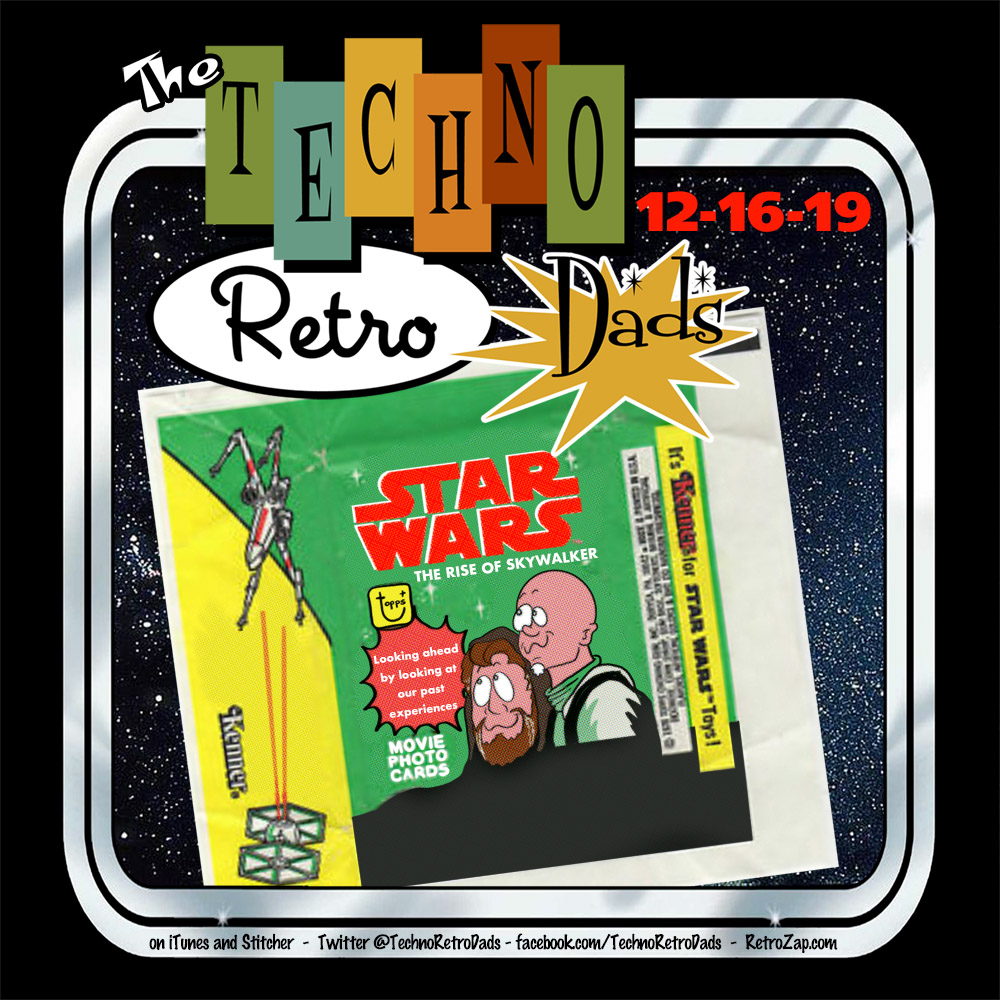 Thanks for tuning in to TechnoRetro Dads, EarBuds!  Go online for more TechnoRetro Dads on iTunes, Apple Podcasts, Stitcher, RetroZap.com, or TechnoRetroDads.libsyn.com.  Pick up your TechnoRetro Dads merchandise at TeePublic.  Don't forget to rate and review TechnoRetro Dads on iTunes, share us and with us on social media, get TechnoRetro merchandise at TeePublic, and join discussions on Discord about toys, cereal, games, movies and/or shows from the '70s and '80s by giving the 'Dads your feedback via voice mail at (209) 878-7323 or sending us your mp3dback via electronic-M to podcast@TechnoRetroDads.com.
Share and enjoy!
---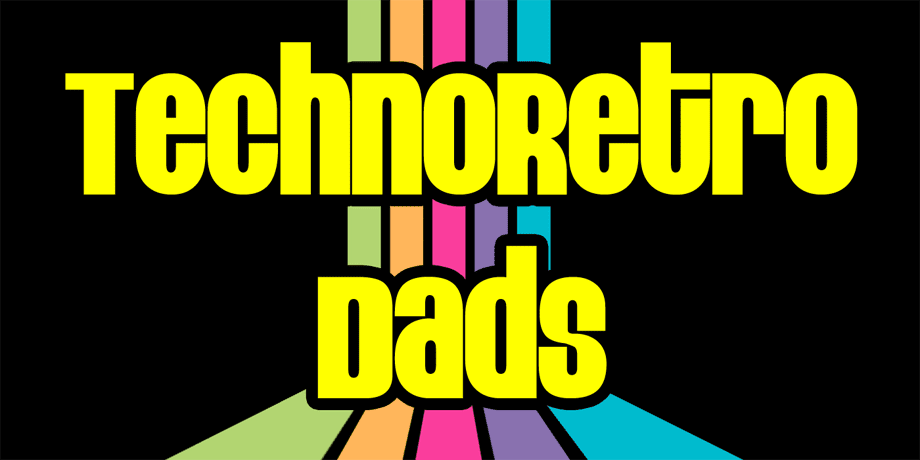 click banner for all episodes and homepage!
Join shazbazzar and JediShua each week for a look back at the '70s and '80s as they share the fun and also fandom of their youth with their families, friends, and EarBuds. Topics include TV, film, music, toys, and games of the '70s and '80s like Atari, Nintendo, Sega, and arcade games as well as franchises which have continued into the 21st Century, especially Star Wars. The TechnoRetro Dads create new stories as old legends are passed down from one generation to the next.
If you're a TechnoRetro Dad, the child of one, or just appreciate the '70s and '80s, then this podcast is definitely for you!