As we draw nearer to Star Wars Celebration and the forty-second anniversary of the film that started the mania, shazbazzar and JediShua bring a special presentation of the Star Wars Read-Along.
Read-along books with tapes or records were part of growing up for shazbazzar and JediShua, but what if they could actually be part of the story instead of just imagining it while reading and listening?  You can find out in this special Star Wars Read-Along episode.
For nearly forty-two years, pop-culture has been populated with images, sounds, and hundreds of plastic characters.  Yet, there always seem to be new opportunities to explore the original Star Wars among fans of the franchise.  The seventh season of TechnoRetro Dads continues this tradition of exploration as shazbazzar and JediShua (and the talented voice of narrator Scott Ryfun) find themselves in this special version of the Star Wars Read-Along….
Star Wars Stuff to Enjoy:
Go-to Cereals of Childhood
Various Movies Resulting from Star Wars Aftershocks
Saturday Morning Cartoons for the Mos Eisley Cantina
Vinyl Scratchbacks of TechnoRetro Tunes
Plenty of Star Wars Celebration Toys in the Attic
Space Games in the TechnoRetro Arcade
Early April Star Wars Scrapbook Memories
No, the words to the book aren't found here…
…but yes, we know that it's April 1st.  After all, we released our first for-the-public episode on 1 April 2013, the last time Monday marked April Fool's Day.  And while we didn't really prank you, we hope you'll find fun in our foolishness in this bonus-length episode of TechnoRetro Dads.  After all, if it hadn't been for Star Wars, we might never have started this crazy show to start with.  It certainly wouldn't normally be 77 minutes long!  So sit back and let yourself go as Scott Ryfun narrates the TechnoRetro Dads' Star Wars Read-Along (when shazbazzar and JediShua went back in time far enough to actually see that galaxy far, far away).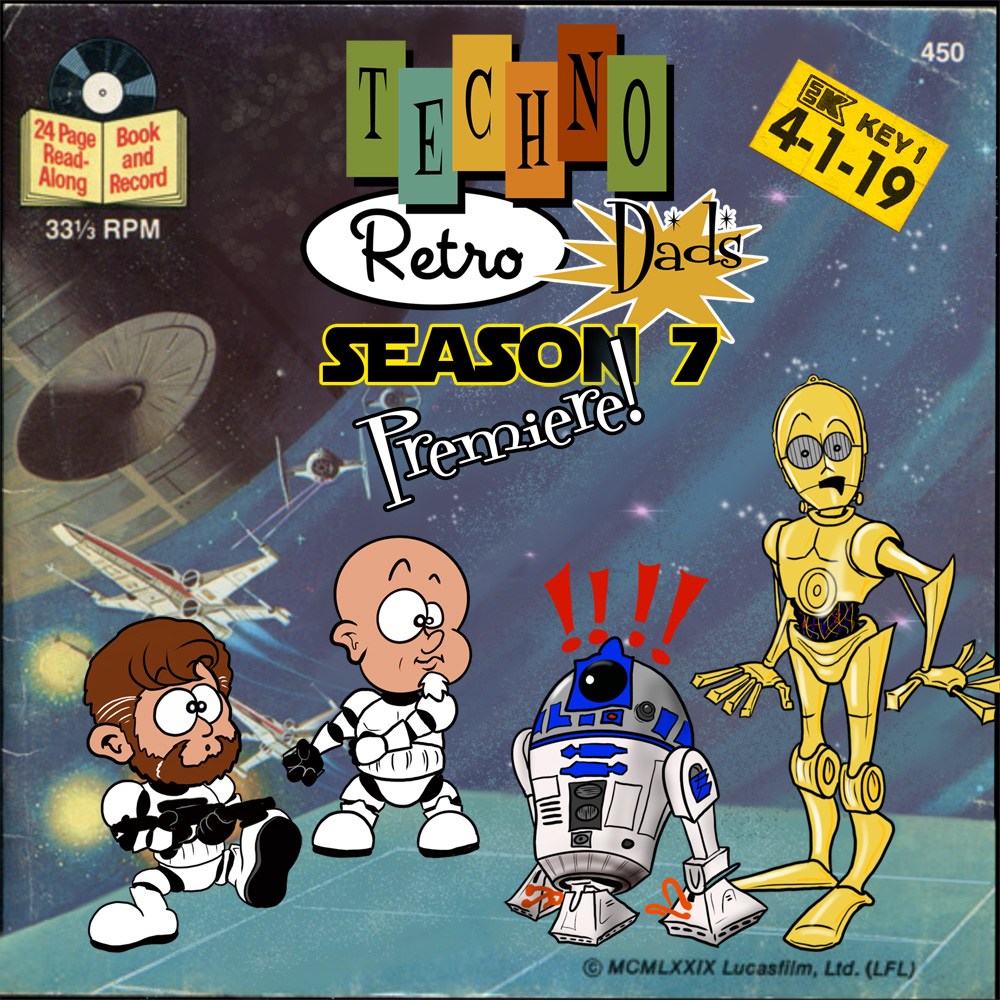 Thanks for tuning in to TechnoRetro Dads, EarBuds!  Be sure to check out episodes you may have missed on iTunes, Apple Podcasts, or at TechnoRetroDads.libsyn.com.  Don't forget to rate and review TechnoRetro Dads on iTunes, share us and with us on social media, get TechnoRetro merch at TeePublic, and join discussions on Discord about toys, cereal, games, movies and/or shows from the '70s and '80s by giving the 'Dads your feedback via voice mail at (209) 878-7323 or sending us your mp3dback via electronic-M to podcast@TechnoRetroDads.com.
Share and enjoy!
---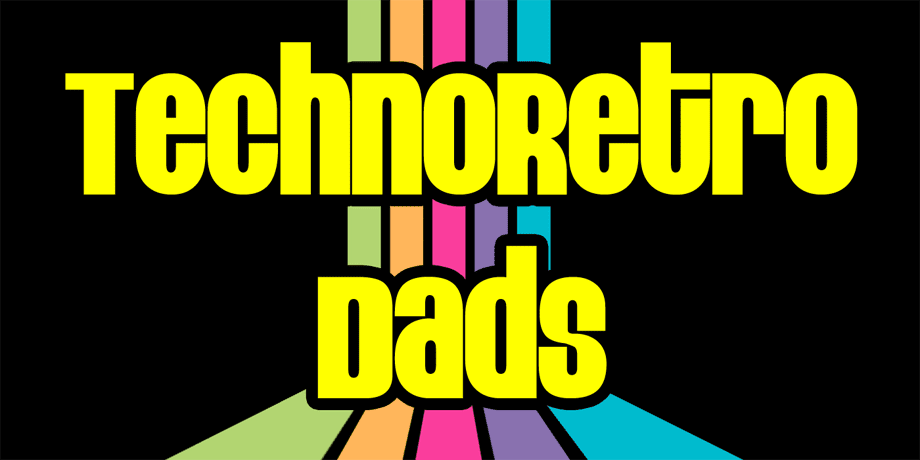 click banner for all episodes and homepage!
Join shazbazzar and JediShua each week for a look back at the '70s and '80s as they share the fun and also fandom of their youth with their families, friends, and EarBuds. Topics include TV, film, music, toys, and games of the '70s and '80s like Atari, Nintendo, Sega, and arcade games as well as franchises which have continued into the 21st Century, like Star Wars, TRON, Zaxxon, and more. TechnoRetro Dads creates new stories as old legends are passed down from one generation to the next.
If you're a TechnoRetro Dad, the child of one, or just appreciate the '70s and '80s, then this podcast is definitely for you!