Ready Player One comes out this Thursday, and we're getting ready with WarGames, Rush's 2112, Dungeons of Daggorath, and Ultraman.
Tune in for 77 minutes of last minute preparations for the release of Ready Player One with loads of Ernie Cline's influences: Rush, Ultraman, Dungeons of Daggorath, and WarGames.
---
Rush into WarGames, Ultraman, If You're Ready, Player One
Spring is here, and March is all set to go out like a lion with the bombastic retrorific movie adaptation of Ernest Cline's bestselling novel, Ready Player One.  JediShua and shazbazzar have a few important influences to prepare all EarBuds for the movie release this week!
In the NEWS
Indiana Jones and the Fifth Chapter not only has a release date, but a filming date as Steven Spielberg anticipates his next blockbuster after Ready Player One.  Toys 'R' Us is closing, but Kay-Bee Toys is coming back?  Maybe so.  Muppet Babies has returned to TV in a reboot format.  Of course, Ready Player One is everywhere.
We Love Our Cereal…
…and peanut butter?  Well, with cereal, we certainly do.  Spread some up on a couple pieces of bread and you will, too!  (Have plenty of milk handy.)
Vinyl Scratchback
Ready Player One influences this week's Vinyl Scratchback with one of Ernie Cline's audio influences: Rush.  The Canadian Prog Rock band features heavily in all of Cline's work and plays an important role in Ready Player One with their 1976 album 2112.
TechnoRetro Arcade
Wade Watts played Dungeons of Daggorath on a TRS-80 in Ready Player One.  This predecessor of hits like Castle Wolfenstein and Doom earns its place in the TechnoRetro Arcade with its sparse sound effects, basic vector graphics, yet immersive gameplay.
Saturday Mornings
Cartoons weren't the only fare on Saturday mornings.  Sometimes, live-action "cartoons" made their way to American television with shows like Ultraman that captured the imaginations of kids everywhere.
WarGames
David Lightman is an intelligent underachiever who really likes playing video games on his computer.  He will do just about anything to play them — even hacking into Protovision (or some other computer in the Sunnyvale area).  Will he inadvertently cause World War Three?  WarGames capitalized on the Cold War worries of Generation X with a fun and somewhat frightening film featuring Matthew Broderick, Ally Sheedy, John Wood, Dabney Coleman, and Barry Corbin.  An all-time favorite of shazbazzar and one of many rewatchable movies for JediShua, WarGames not only influenced young computer programmers to become hackers, it influenced at least two stories by novelist Ernest Cline, namely Ready Player One and Armada.  JediShua and shazbazzar make a strong case for watching WarGames one more time before heading to theaters this week for Ready Player One.
Thanks for tuning in to TechnoRetro Dads, EarBuds!  Don't forget to rate and review TechnoRetro Dads on iTunes, share us and with us on social media, call-in with HalfBowl of Cap'n Crunch Mystery tips, and join discussion about toys, cereal, games, movies and/or shows from the '70s and '80s by giving the 'Dads your feedback via voice mail at (209) 878-7323 or sending us a message or mp3 via electronic-M to podcast@TechnoRetroDads.com. And be sure to watch WarGames one more time before going to the movies later this week!
Share and enjoy!
---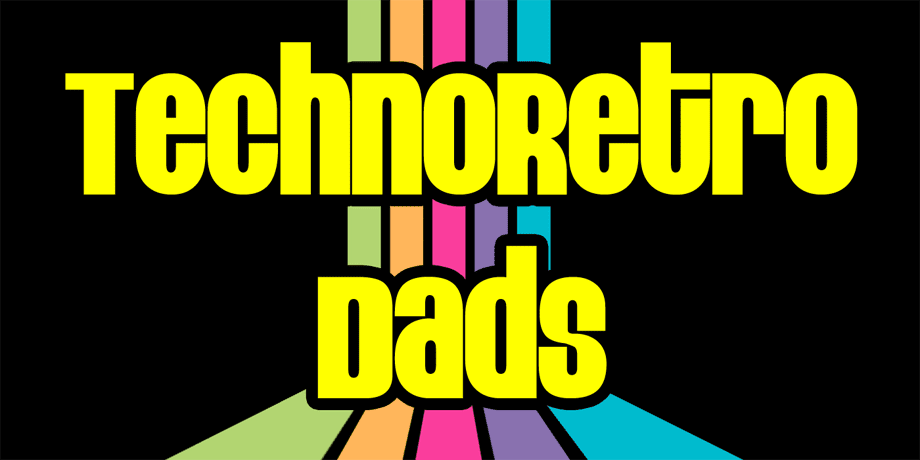 click banner for all episodes and homepage!
Join shazbazzar and JediShua each week for a look back at the '70s and '80s as they share the fun and also fandom of their youth with their families, friends, and EarBuds. Topics include TV, film, music, toys, and games of the '70s and '80s as well as franchises which have continued into the 21st Century, like Star Wars, Ultraman, and WarGames. TechnoRetro Dads creates new stories as old legends are passed down from one generation to the next.
If you're a TechnoRetro Dad, the child of one, or just appreciate the '70s and '80s, then this podcast is definitely for you!