The Christmas season has officially begun as shazbazzar and JediShua remember the Rankin/Bass classic Rudolph the Red-Nosed Reindeer.
Hermy loathes making toys but gets a thrill at punching a snow elf and ripping all the teeth out of the jaw of a Bumble while Yukon Cornelius licks his pick-axe for some inexplicable reason in Rudolph the Red-Nosed Reindeer with Burl Ives.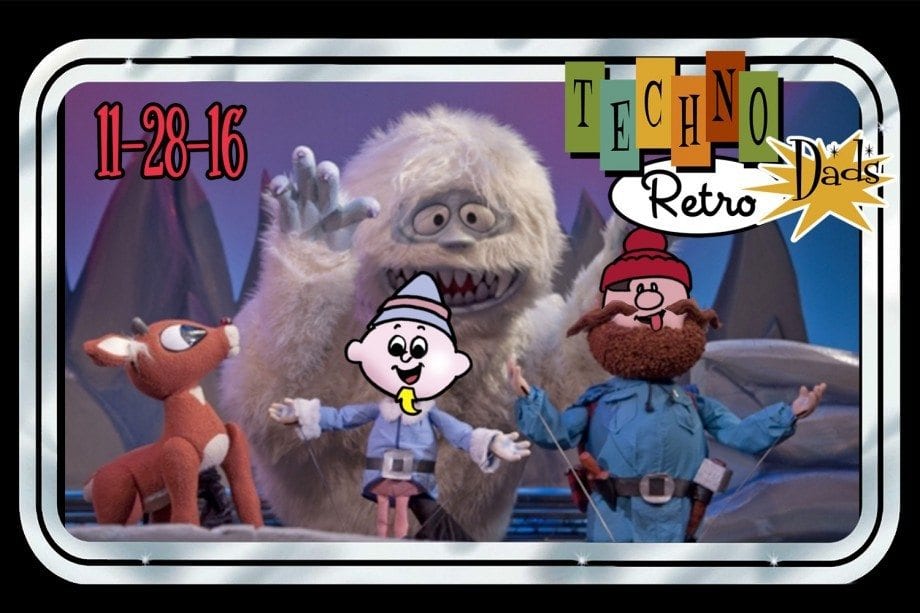 ---
      
---
[iframe url="http://html5-player.libsyn.com/embed/episode/id/4865771/height/90/width/1000/theme/custom/autonext/no/thumbnail/yes/autoplay/no/preload/no/no_addthis/no/direction/backward/no-cache/true/render-playlist/no/custom-color/089efc/" height="90″ width="1000″ scrolling="no" allowfullscreen="allowfullscreen webkitallowfullscreen mozallowfullscreen oallowfullscreen msallowfullscreen"]
---
 The Red-Nosed Misfit and the Sadistic Dentist
The Christmas season has officially begun.  Black Friday has passed, Cyber Monday is in full effect, and radio stations and TV channels are filled with holiday music and holiday specials. From National Lampoon's Christmas Vacation to A Charlie Brown Christmas with a plethora of movies featuring Santa Claus, elves, and reindeer, the season is in full swing for the next four weeks.  And we'll be revisiting some of our favorites as well as some newer fare, as well.
In the NEWS…
Ferris Bueller gets a video game casino style. It looks like Legendary Films is planning for a long run of new Dune movies and television shows.  The long-awaited sequel to The Dark Crystal is coming very soon, but in a format we weren't expecting, but makes a lot of sense.  Lost in Space gets a doctor.  And, of course, Star Tours is getting another upgrade this year with the release of Rogue One (by the way, did you get your tickets, yet?).
We Love Our Cereal!
Explore the yummy allure of Christmas-themed cereal recipes this month as we discover new ways to enjoy a healthy part of your balanced breakfast.  PLUS: tune in for the dramatic conclusion (?) to the Cereal Connoisseur's Hunt for the Cinnamon Toast Crunch Donut.
Rudolph the Red-Nosed Reindeer
What could be more #TechnoRetro than some Rankin/Bass TV specials?  The holidays are incomplete without watching at least one of the toe-tapping, stop-motion musical features that have graced television screens for half a century.  We go back to watch Rudolph the Red-Nosed Reindeer replete with violence, greed, and annoying sounds from the heroes of the movie.  Follow the sadistic Hermy the self-proclaimed dentist and the glowing schnoz of Rudolph as they embark on a journey that leads them to the freakshow called the Island of Misfit Toys as the backstory to the familiar song is told by folk artist Burl Ives as Sam the Snowman.
Toys in the Attic
With Christmas just around the corner, we'll be recalling some iconic retro toys that kids have been getting under their trees for decades.  This week, we look at water games like the TOMY Waterful and wonder how the electronic age will adapt to these often challenging games that predate GameBoy and other handhelds.
Review us on iTunes to be entered for one of two free copies of Empire of Imagination: Gary Gygax and the Birth of Dungeons & Dragons from author Michael Witwer.  Also, let us know about your memories of Rudolph the Red-Nosed Reindeer or other Rankin/Bass specials via voicemail at (209) 878-7323 or electronic-M to podcast@TechnoRetroDads.com.
Share and enjoy.
---
About TechnoRetro Dads
Join shazbazzar and JediShua each week for a look back at the '70s and '80s as they share the fun and fandom of their youth with their families and also their friends. Topics include TV, film, music, toys, and games of the '70s and '80s as well as franchises which have continued into the 21st Century, like Star Wars, TRON, Lord of the Rings, and Rankin/Bass specials. TechnoRetro Dads is a blend of new stories and also old legends are passed down from one generation to the next.
If you're a TechnoRetro Dad, the child of one, or want to relive the joy of the '70s and '80s, then this podcast is for you!