We remember David Bowie as the Goblin King in Labyrinth.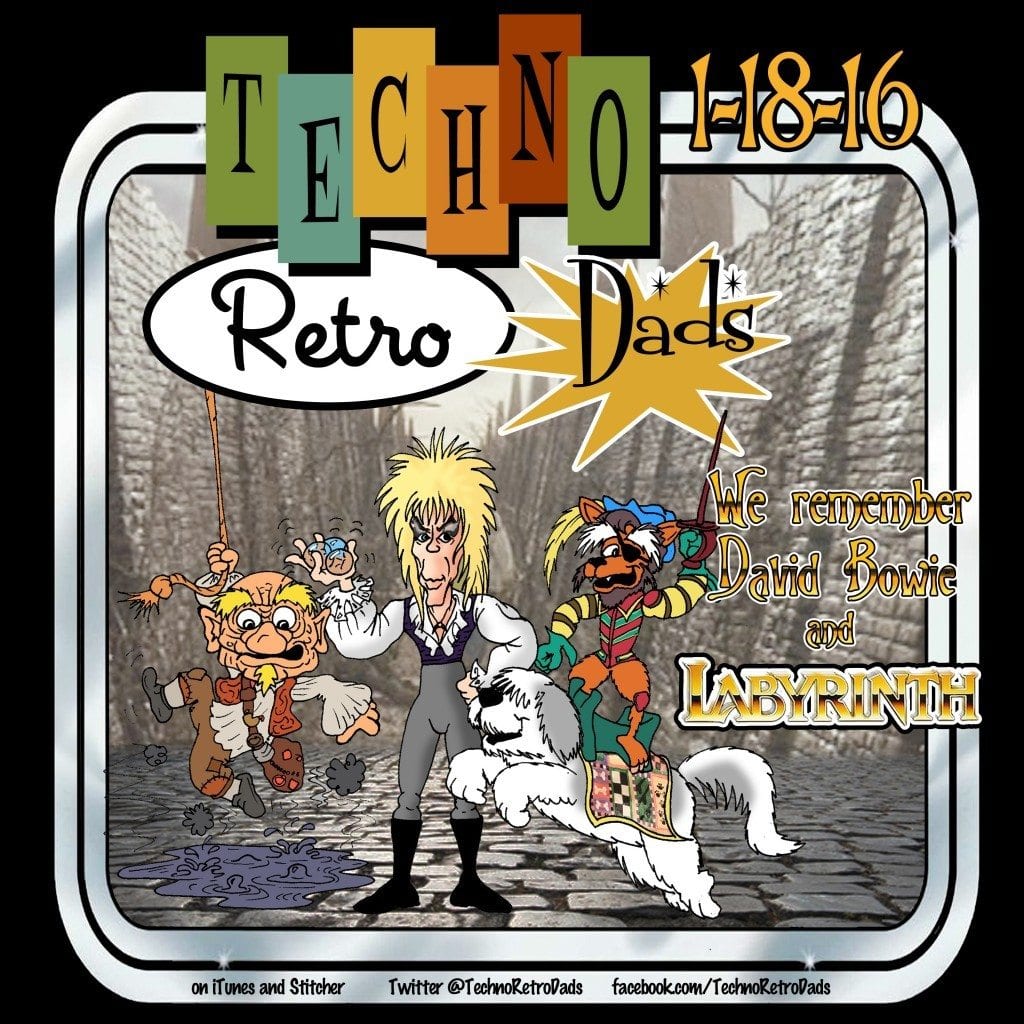 ---
[iframe url="http://html5-player.libsyn.com/embed/episode/id/4085684/height/500/width/920/theme/custom/autoplay/no/autonext/no/thumbnail/yes/preload/no/no_addthis/no/direction/backward/render-playlist/yes/custom-color/089efc/" width="920″ height="500″]
Greetings, Programs!
Whether you're off to the rodeo in the middle of winter or you're watching a preschool neighborhood Mardi Gras parade, there's always time to share some favorite memories with your EarBuds.  Join shazbazzar and JediShua as they take a mind trip to 1986 with memories of the Jim Henson/George Lucas collaboration, Labyrinth.  With the recent passing of David Bowie, it only seemed appropriate to talk about some of the more influential aspects of his work on the lives of the 'Dads, and both agree that his portrayal of the Goblin King Jareth will always remain in the forefront of their minds.
But there's more!  Cereal sales are down in the NEWS.  Is it because of increased droughts?  Is too much grain going into our gas tanks taking its toll on the breakfast food industry?  Or are the 'Dads to blame because EarBuds are living vicariously through them and not consuming as much sugary-sweet, brightly colored cereals as they did before the CEREAL segment began?  But never fear, General Mills hasn't been in business for a century and a half because it can't endure an economic downturn from time-to-time.
TechnoRetro Dads discover a new way to organize some of your favorite movies by watching them in alphabetical order.  Because, because, because, because, because JediShua finds Of Oz the Wizard online, he follows the Yellow Brick Road to Arst Arsw, enduring hours of oddly edited versions of the films according to alphabetically arranged dialogue.  Really, who thinks up these things?!
In the meantime, if you're not already a member of Audible, you can get your 30-day free trial and a free download of an audio book of your choice through this #TechnoRetro link: AudibleTrial.com/TRDads.  We suggest lazy reading the novelization of Star Wars: The Force Awakens as you continue to feel the awakening of the dark side and the light.
Do you have a cereal restaurant near you?  Check out this link to Cereal Killer, an establishment in London that celebrates the breakfast foods we know and love!  In the meantime, check out Marcel's invention on YouTube.
So get up, put 2 Euros in the LEGO Cheerios cereal vending machine, and tune in to 77 minutes of delicious TechnoRetro crunchiness — it's part of your balanced breakfast every Monday morning.
Share and enjoy!