SuperFriends JediKermmit, Chase, and the Cereal Connoisseur join shazbazzar and JediShua for just a bit more Star Wars Celebration.
Star Wars Celebration Chicago is over, but the chatter it generated will continue for months.  Sit around the table with Sheldon, Shua, shaz, Chase, and Jeremiah as we compare our thoughts about the coldest Celebration to date.
Last Monday, Star Wars Celebration Chicago was still in swing.  This Monday, we just can't let go of a good thing.  And if you have thoughts to share about all the Star Wars news (or anything else you're looking forward to), give us a call on our voicemail at (209) 878-7323.
Star Wars Scrapbook
Star Wars Celebration Chicago is the newest addition to our scrapbook with pins, buttons, swag, pics, and lots of experiences that have generated lots of speculation…  
The Rise of Skywalker Teaser Trailer
Galaxy's Edge

 

The Mandalorian
The Clone Wars Saved
TechnoRetro Arcade
Star Wars Celebration Chicago revealed first looks (and even opportunities to play) upcoming additions to the TechnoRetro Arcade with Jedi Fallen Order (think of the Jedi Purge with Inquisitors and a Jedi-in-hiding reminiscent of Canaan Jarrus in John Jackson Miller's A New Dawn) and Vader Immortal (a tether-less VR experience where the player is a smuggler conscripted into the service of the Dark Lord of the Sith).  
Toys in the Attic
From Hasbro's Retro figures to new 6″ Black Series figures (Hondo Ohnaka as he appears at Galaxy's Edge) to a playset from Jabba's Palace, Star Wars Celebration Chicago revealed some exciting toys we would like to add to our collections.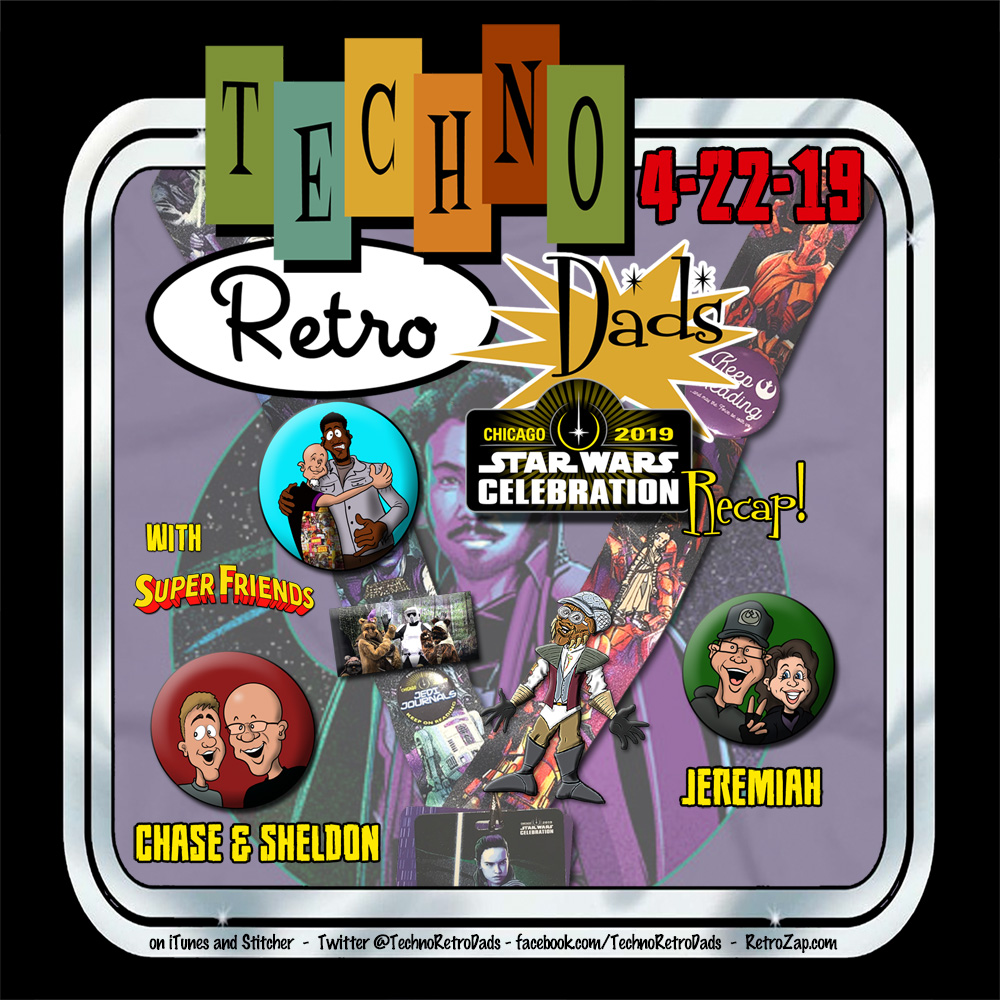 Thanks for tuning in to TechnoRetro Dads, EarBuds!  Be sure to check out episodes you may have missed on iTunes, Apple Podcasts, or at TechnoRetroDads.libsyn.com.  Don't forget to rate and review TechnoRetro Dads on iTunes, share us and with us on social media, get TechnoRetro merch at TeePublic, and join discussions on Discord about toys, cereal, games, movies and/or shows from the '70s and '80s by giving the 'Dads your feedback via voice mail at (209) 878-7323 or sending us your mp3dback via electronic-M to podcast@TechnoRetroDads.com.
Share and enjoy!
---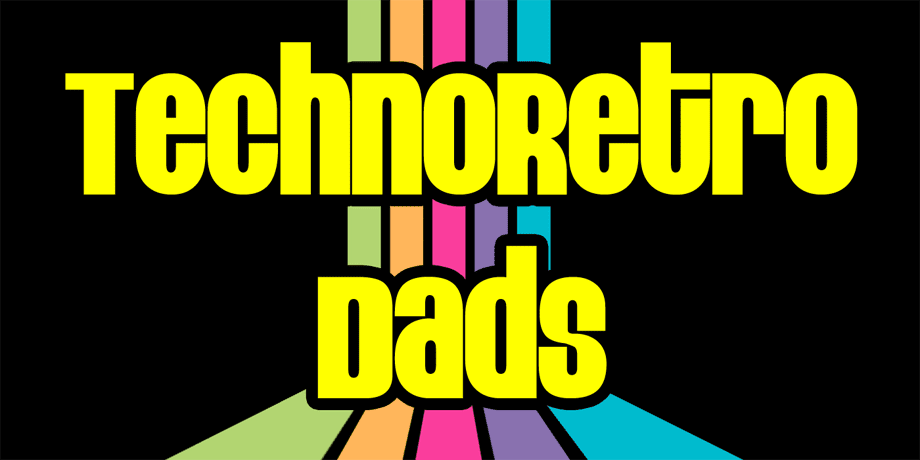 click banner for all episodes and homepage!
Join shazbazzar and JediShua each week for a look back at the '70s and '80s as they share the fun and also fandom of their youth with their families, friends, and EarBuds. Topics include TV, film, music, toys, and games of the '70s and '80s like Atari, Nintendo, Sega, and arcade games as well as franchises which have continued into the 21st Century, like Star Wars, TRON, Zaxxon, and more. TechnoRetro Dads creates new stories as old legends are passed down from one generation to the next.
If you're a TechnoRetro Dad, the child of one, or just appreciate the '70s and '80s, then this podcast is definitely for you!