Wake up from your sugar-addled, post-Easter dreams, EarBuds!  JediShua and shazbazzar will get you out of your money pit as they broadcast over an FM radio with Mr. Microphone.
                  
---
[iframe url="http://html5-player.libsyn.com/embed/episode/id/4252906/height/500/width/920/theme/custom/autoplay/no/autonext/no/thumbnail/yes/preload/no/no_addthis/no/direction/backward/render-playlist/yes/custom-color/089efc/" width="920″ height="500″]
---
Greetings, Programs!
We're in the money this week — or it just appears to be that way.  JediShua is living large with his summer plans (in spite of having a snow day in the middle of Spring Break) while shazbazzar reveals his DNA-confused heritage for an overpriced pile of cash. While you're overdoing the Peeps and jelly beans this week, you're sure to find something worth the price of admission for fun with your EarBuds on TechnoRetro Dads.
In the NEWS:  We get out the correction tape on The Tick, a Dad documents his family's struggle with his son's terminal cancer in a video game,  and casting continues for Ready Player One (for better or worse), and the writer of The Martian has a short story added to the official RP1 canon.
Tom Hanks and Shelley Long experience the joys of home ownership and remodeling in the 1986 film, The Money Pit…and it isn't as easy as HGTV makes it look week after week.  In the classic physical comedy stylings of Tom Hanks, this movie may not win a major award, but the fun memories flow freely as the 'Dads remember this movie from thirty years ago.
But it goes back even further, as shazbazzar brings his… not-quite-a Mr. Microphone down from the attic to broadcast his voice on any FM radio.  The premise was better than the presentation for little shaz in 1979, though, when his generic wireless microphone failed to achieve the same effects (and results) of the Mr. Microphone advertised on television.
And, with the release of Batman v Superman, we reveal the winner of the "Battle of the Bowls" in this month's cereal challenge.  Our EarBuds' taste buds were seriously challenged with the task of choosing one over the other in the categories of crunch, flavor, appearance, and more.
We love to hear from our EarBuds!  Before you Take the Money and Run, why not leave us a voicemail?  Call us at (209) TR-TRDad (209) 878-7323 or record a message on your computer or phone and send us an electronic-M to podcast@TechnoRetroDads.com.
Share and Enjoy!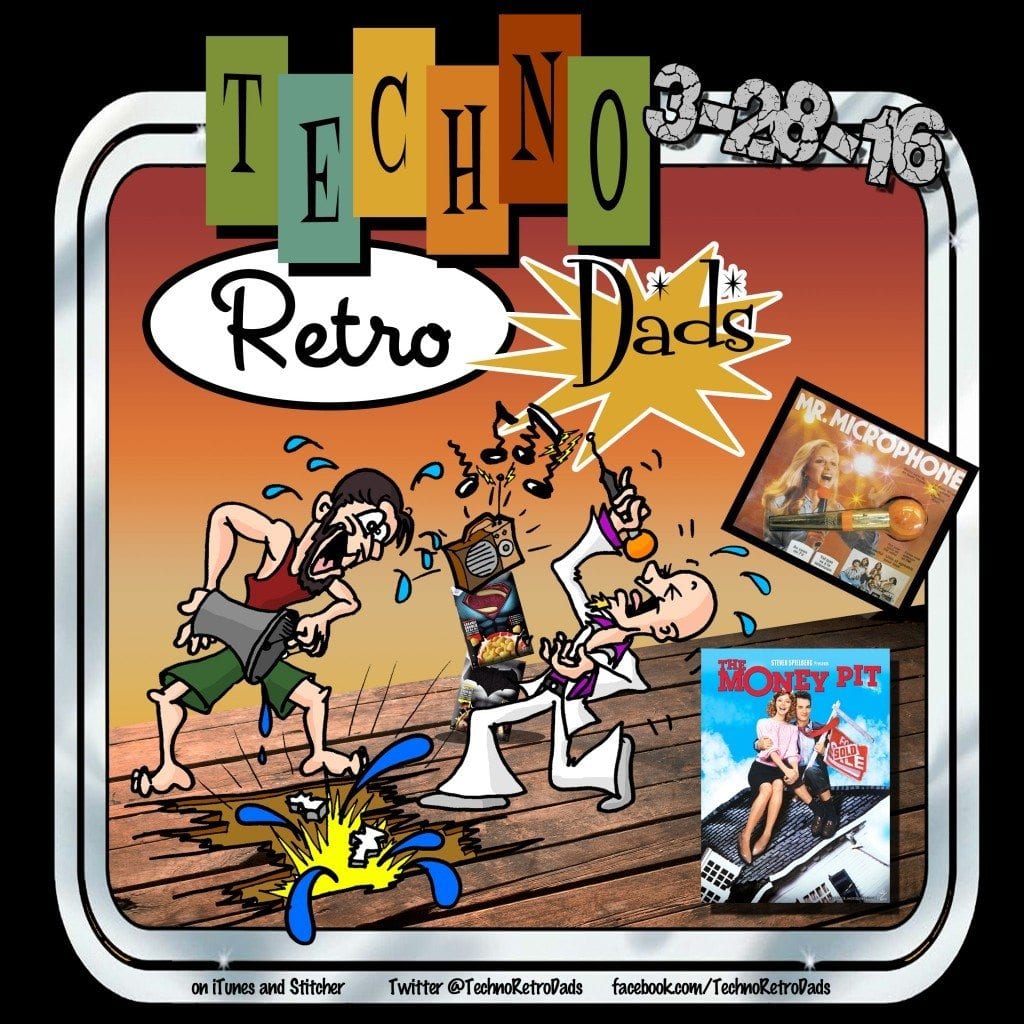 TAKE MY MONEY AND GIVE ME MR MICROPHONE…from RONCO!
About TechnoRetro Dads

Join shazbazzar and JediShua each week for a look back at the 70s and 80s as they share the fun and fandom of their youth with their families and friends. Topics include TV, film, music, and games of the '70s and '80s as well as franchises which have continued into the 21st Century, like Star Wars and TRON. TechnoRetro Dads are a blend of new and old as stories are passed down from one generation to the next.

If you're a TechnoRetro Dad, the child of one, or just fondly remember the sci-fi/fantasy properties of the '70s and '80s, then this podcast is for you!