Time travel continues with arcade games Time Pilot and a holographic time traveling simulation and some scientific theories about time travel.
Over the past ten days, '70s and '80s rock stars Eddie Money and Ric Ocasek left this world behind, so shazbazzar and JediShua remember their music that continues to live on.
Although we're all a bit down about losing musical icons like Eddie Money and Ric Ocasek, this morning also features some good news about a specific SuperFriend and some exciting TechnoRetro shows on NBC's streaming service, a peek at some spooky cereals, terrific (or terrible) autumnal jokes, timely arcade games, informative science lessons, and feedback.
In the NEWS:
SuperFriend Michael Price receives an Emmy for writing "Mad about the Toy" episode of The Simpsons!
The Far Side is returning.

 

The time is near.
Peacock to stream TechnoRetro shows like Battlestar Galactica, Punky Brewster, Saved by the Bell, and A Brave New World.
We Love Our Cereal…
…and so do Disney and Funko.  Maleficent, Oogie Boogie, and four more Disney villains get mini-pops in the continuing Funko cereal series this October.
Vinyl Scratchback
Eddie Money and Ric Ocasek debuted in the '70s with hit tunes and continued their popularity into the '80s and beyond.  With recent news about their recent deaths in mind, we remember some of their hits from our youth.
TechnoRetro Arcade
Hologram Time Traveler
Time Pilot
Science Lesson
JediShua teaches various theories about time travel and how they work and how they don't work.  You can decide which theory or theories you think might be possible.
Feedback
Jovial Jay discovers digital assistants' rap crossover.  Onkl Mawks has an entire collection of Elton John records for shAbbeyzzar.  And Wes loves to ride his Mongoose (bicycle).
Thanks for tuning in to TechnoRetro Dads, EarBuds!  Go online for more TechnoRetro Dads on iTunes, Apple Podcasts, Stitcher, RetroZap.com, or TechnoRetroDads.libsyn.com.  Pick up your TechnoRetro Dads merchandise at TeePublic.  Don't forget to rate and review TechnoRetro Dads on iTunes, share us and with us on social media, get TechnoRetro merchandise at TeePublic, and join discussions on Discord about toys, cereal, games, movies and/or shows from the '70s and '80s by giving the 'Dads your feedback via voice mail at (209) 878-7323 or sending us your mp3dback via electronic-M to podcast@TechnoRetroDads.com.
Share and enjoy!
---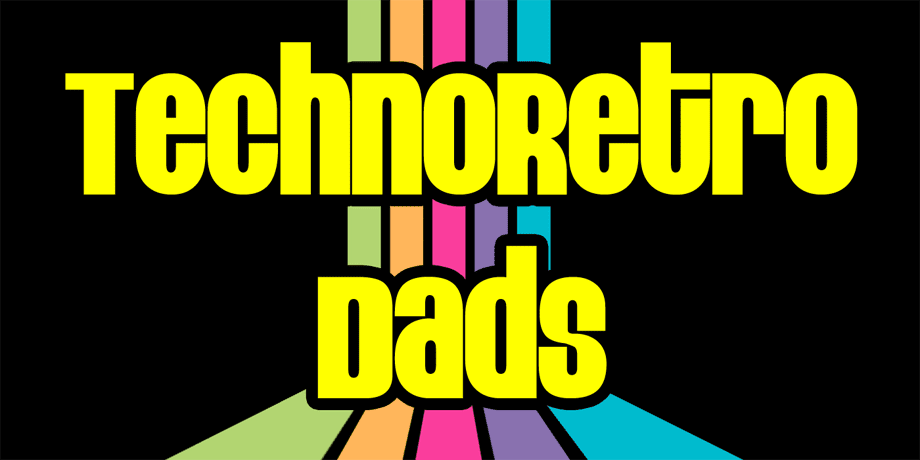 click banner for all episodes and homepage!
Join shazbazzar and JediShua each week for a look back at the '70s and '80s as they share the fun and also fandom of their youth with their families, friends, and EarBuds. Topics include TV, film, music, toys, and games of the '70s and '80s like Atari, Nintendo, Sega, and arcade games as well as franchises which have continued into the 21st Century, like Star Wars, Indiana Jones, Back to the Future, Battlestar Galactica, The Dark Crystal and more. TechnoRetro Dads creates new stories as old legends are passed down from one generation to the next.
If you're a TechnoRetro Dad, the child of one, or just appreciate the '70s and '80s, then this podcast is definitely for you!