Of course, everyone is saying it today — since it falls on Monday, we might as well say it, too.
 

May the Fourth be with you.

Forty years ago, the world anxiously awaited the sequel to George Lucas's space-age fairy tale Star Wars.  Would this much anticipated sequel live up to the blockbuster standard of the original?  Could a sequel ever be as good as the "lightning-in-a-bottle" zeitgeist from 1977?  In hindsight, these questions of critics (and even some fans) were no cause for concern, since many fans now consider The Empire Strikes Back their favorite episode in the Skywalker Saga.

May 25, 1977 — Star Wars dazzles audiences.
May 21, 1980 — The Empire Strikes Back hits a home run.
May 4, 2020 — TechnoRetro Dads pay tribute to the FORCE that became even more powerful with the sequel.  
In the NEWS
Disney+ says, "May the 4th Be with You" with:
Cool artwork
The Rise of Skywalker
Behind the scenes of The Mandalorian
The Clone Wars finale
And Yoda Is His Name-Oh
There was a Jedi, not too tall,
and Yoda was his name – oh!
Y – O – D – A –
Well, even if his name has too few letters to fit the song, even if he isn't tall enough to ride certain attractions at Walt Disney World, and even if he is all wrinkled and green, Yoda proved to be the ultimate Jedi Master with his quirky personality, questionable syntax, and quotable words of wisdom.
We continue in our amazement of Yoda lifting Luke's X-Wing from the swamp and examine why his pithy proverb uttered in The Empire Strikes Back has had such an impact on the world and the 'Dads themselves.
JediShua remembers when Yoda was purple; shazbazzar thinks that the Hulk was, too.
We Love Our Cereal…
…and we think that Star Wars characters would, too.  JediShua and shazbazzar consider which cereals from our galaxy would most appeal to our friends from that galaxy far, far away.
TechnoRetro Arcade: The Empire Strikes Back
From the Atari arcade revamp of Star Wars to the home version of the "Battle in the Snow" to the immersive experience of on the Super NES, shazbazzar and JediShua remember when you could put yourself in the action of The Empire Strikes Back.
Thanks to Talented Friends and Friendly Talents
We think you're funny!
Joey, Nathan, & Kelly from Animanicast
Author Antony Soehner
RetroZap Emperor Joe Tavano from Brews & Blasters
Dennis Keithly and Jay Krebs from Podcast Stardust
Roving Spoonster Shane in Grand Rapids with Trusty Sidekick Emma
RetroZap Writer Courtney Martin
The Specialist Chris Luby from The Geek State Podcast
Jovial Jay and JediShua from Agents of S.H.I.E.L.D. Case Files and Superhero Suite
JediShua "Going to Dagobah"
Weird Al Yankovich "Yoda"
The Syzlaks "The Lando System"
Thanks for continuing to tune in to TechnoRetro Dads, EarBuds!  Go online for more TechnoRetro Dads on iTunes, Apple Podcasts, Stitcher, RetroZap.com, or TechnoRetroDads.libsyn.com.  Pick up your TechnoRetro Dads merchandise at TeePublic.  Don't forget to rate and review TechnoRetro Dads on iTunes, share us and with us on social media, get TechnoRetro merchandise at TeePublic, and join discussions on Discord about toys, cereal, games, movies and/or shows from the '70s and '80s by giving the 'Dads your feedback via voice mail at (209) 878-7323 or sending us your mp3dback via electronic-M to podcast@TechnoRetroDads.com.
Share and enjoy!
---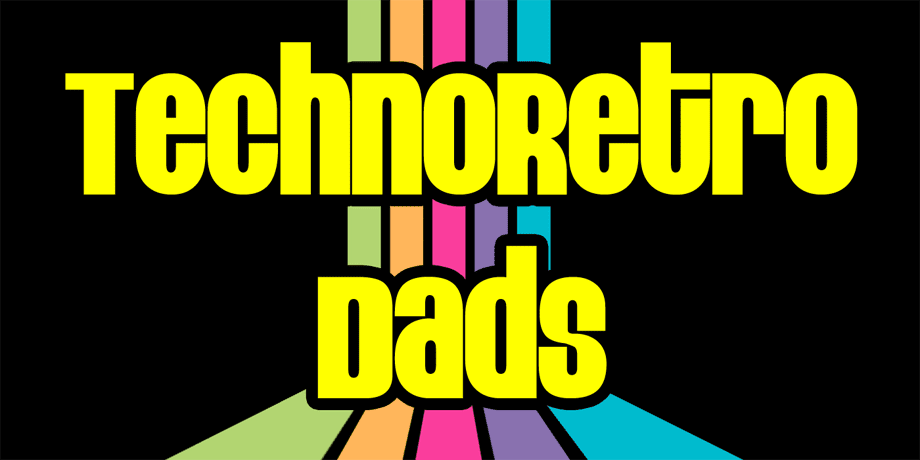 click banner for all episodes and homepage!
Join shazbazzar and JediShua each week for a look back at the '70s and '80s as they share the fun and also fandom of their youth with their families, friends, and EarBuds. Topics include TV, film, music, toys, and games of the '70s and '80s like Atari, Nintendo, Sega, and arcade games as well as franchises which have continued into the 21st Century, especially Star Wars, Lost in Space, Tron, and Amazing Stories. The TechnoRetro Dads create new stories as old legends are passed down from one generation to the next.
If you're a TechnoRetro Dad, the child of one, or just appreciate the '70s and '80s, then this podcast is definitely for you!