After the wind and rain had passed, after power was restored, after the spider respun her World Wide Web to the home of shazbazzar, MacGyver Saves Halloween.
Mac and Jack (MacGyver and O'Lantern, respectively) team up to take on the spooky mystery of the inherited manor in this hurricane-delayed episode of TechnoRetro Dads worthy of 1988.
The winds and rains ceased, but the trees kept tumbling down after Hurricane Michael pounded the SouthEast last week, but even with the lights out, shazbazzar got his MacGyver on by fashioning a light from a pumpkin, a candle, and a knife.  Discover more about October Oddities and a classic '80s TV show on this "better late than never" episode of TechnoRetro Dads.
In the NEWS
MondoTees.com goes Back to the Future
Some cool TechnoRetro parents BTTF their twins
Aquaman mini-movie excites audiences
Dark Crystal: Age of Resistance update
October Oddity: Jack o' Lanterns
From the Irish folk tales of "Stingy Jack" to front porch adornments, Jack o' Lanterns have a rich history that will surely surprise you.
Halloween Candy
With the ingenuity of MacGyver, Jack o' Lanterns were transformed from actual pumpkins with carved faces with lights inside into plastic buckets for carrying candy for Trick or Treaters.  JediShua and shazbazzar remember some of the popular candies from the '80s to warm up your sweet tooth and get you ready for the upcoming holiday.
MacGyver "The Secret of Parker House"
The secret agent with an engineer's mind solved problems each week on MacGyver for seven seasons from the '80s to the '90s.  Thirty years ago, MacGyver aired a spooky episode for Halloween with mystery, music, intrigue, and a skeleton.  How will Angus "Mac" MacGyver save Penny from certain doom?  Find out as we spoil the ending of "The Secret of Parker House".
Thanks for tuning in to TechnoRetro Dads, EarBuds!  Don't let the ghosts of the '70s and '80s fade from your memory by missing an episode of TechnoRetro Dads — subscribe on iTunes or Apple Podcasts.  Don't forget to rate and review TechnoRetro Dads on iTunes, share us and with us on social media, get TechnoRetro merch at TeePublic, and join discussions on Discord about toys, cereal, games, movies and/or shows from the '70s and '80s by giving the 'Dads your feedback via voice mail at (209) 878-7323 or sending us your mp3dback via electronic-M to podcast@TechnoRetroDads.com.
Share and enjoy!
---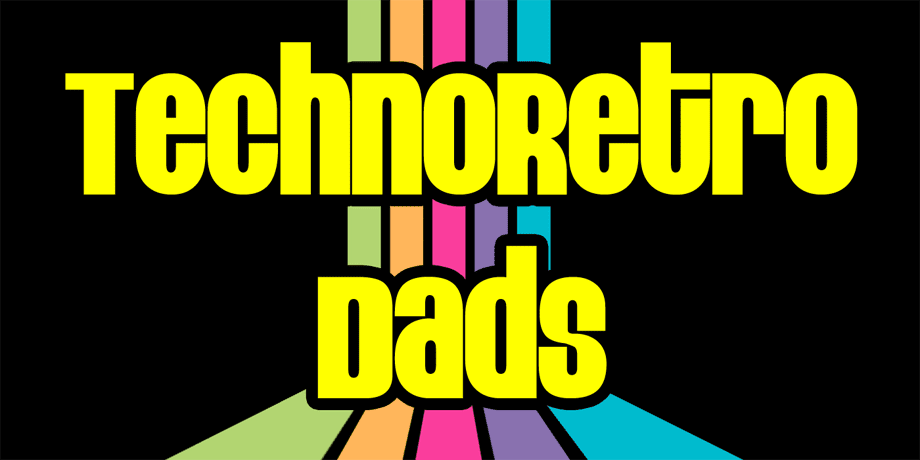 click banner for all episodes and homepage!
Join shazbazzar and JediShua each week for a look back at the '70s and '80s as they share the fun and also fandom of their youth with their families, friends, and EarBuds. Topics include TV, film, music, toys, and games of the '70s and '80s as well as franchises which have continued into the 21st Century, like Star Wars, TRON, Winnie the Pooh, and Christopher Robin. TechnoRetro Dads creates new stories as old legends are passed down from one generation to the next.
If you're a TechnoRetro Dad, the child of one, or just appreciate the '70s and '80s, then this podcast is definitely for you!