Get your TechnoRetro Connection as Rogue One makes forty years ago feel like today in what is perhaps the most successful prequel ever!
JediShua and shazbazzar voice their initial reactions to Rogue One as TechnoRetro Dads become an almost entirely Star Wars podcast for a day.  Almost.  Of course, since it's Monday morning, there has to be cereal.  Featuring Steve Glosson. Spoilers, of course.
---
      
---
[iframe url="http://html5-player.libsyn.com/embed/episode/id/4941773/height/90/width/1000/theme/custom/autonext/no/thumbnail/yes/autoplay/no/preload/no/no_addthis/no/direction/backward/no-cache/true/render-playlist/no/custom-color/089efc/" height="90″ width="1000″ scrolling="no" allowfullscreen="allowfullscreen webkitallowfullscreen mozallowfullscreen oallowfullscreen msallowfullscreen"]
---
 Our Initial Reactions to Rogue One
Who would have ever thought that a Monday could be restful?  After the craziness that always seems to accompany Christmas, things have slowed down just a bit so shazbazzar and JediShua have a few minutes to talk about Rogue One.  Well, more than just a few minutes.  Get ready for Star Wars!
Rogue One
We spotted many of the same things other fans of the franchise saw and heard in Rogue One our first weekend with the movie, but we were keeping a watchful eye open for Easter Eggs, connections with other aspects of Star Wars (both canonical and legends), and cool things about this movie that took us right back to 1977 when Star Wars first hit the big screens. And we would like to hear your thoughts about the latest Star Wars movie, as well.  As always, you can call our voice mail line at (209) 878-7323 or send us an electronic-M to podcast@TechnoRetroDads.com.
You can also hear shazbazzar and JediShua on last week's  Brews & Blasters, featuring most of the RetroZap team for over three hours of geeking out over Rogue One.
Boxy Lady
Don't miss this classic episode of FCTV as the Jawas of Minck Inc produce a pirate video cast of Rebel Force Radio's former incarnation: The Force-Cast.  You're bound to see one of the aliens seen on Jedha in Rogue One.  There are a couple cameos from the TechnoRetro Dads in the video, as well.
In case you didn't recognize shazbazzar, he's at the end.  As for JediShua, this pic might clean up his appearance: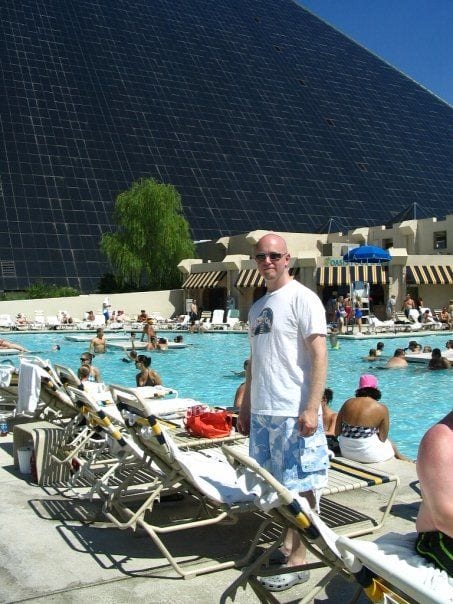 We Love Our Cereal…
…and so does our SuperFriend Steve Glosson of Geek Out Loud.  Tune in as Steve gives step-by-step instructions about how to make his own "Cereal Surprise".  No kidding — his concoctions will surprise you!
Check out this week's episode of TechnoRetro Dads as we prepare to close out 2016 and welcome 2017 with a blast from the Death Star as we steal some Beta tapes and watch FCTV videos featuring Jason, Pete, Boxy, and a few more surprises along the way.
Share and enjoy.
---
About TechnoRetro Dads
Join shazbazzar and JediShua each week for a look back at the '70s and '80s as they share the fun and fandom of their youth with their families, friends, and EarBuds. Topics include TV, film, music, toys, and games of the '70s and '80s as well as franchises which have continued into the 21st Century, like Star Wars, TRON, Lord of the Rings, and more. TechnoRetro Dads is a blend of new stories as old legends are passed down from one generation to the next.
If you're a TechnoRetro Dad, the child of one, or just want to relive the joy of the '70s and '80s today, then this podcast is for you!